A Transparent Floor and A Bed That Floats on A Dry Landscape Garden! All The Information You Need on This Unique Kyoto-Style Machiya Townhouse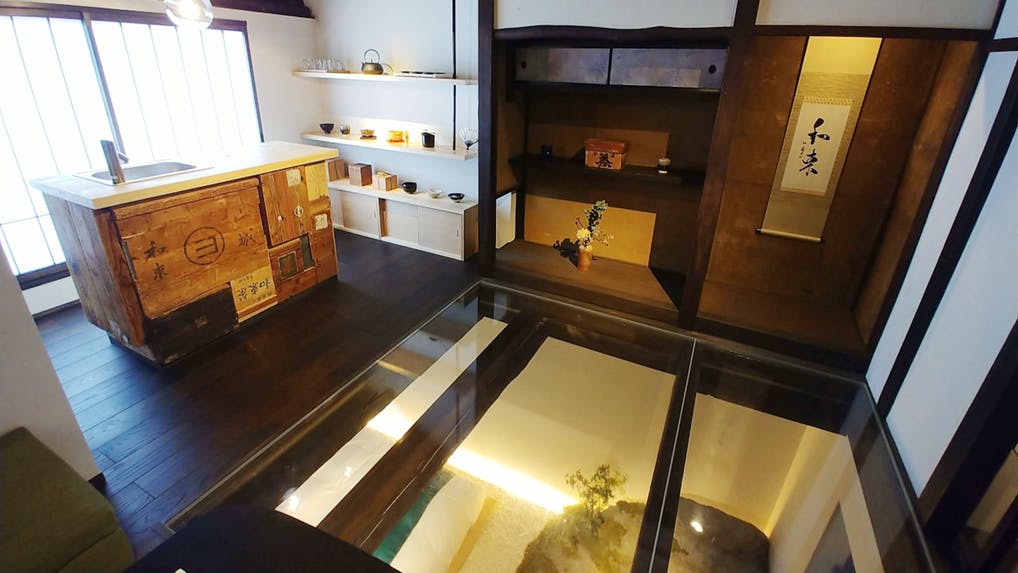 A Transparent Floor and A Bed That Floats on A Dry Landscape Garden! All The Information You Need on This Unique Kyoto-Style Machiya Townhouse

相关网站
We are travel web magazine run by Ikkyu.com known for its "Let's make luxury ourselves.". Our editorial staff carefully selected this wonderful travel information.
相关网站

We are travel web magazine run by Ikkyu.com known for its "Let's make luxury ourselves.". Our editorial staff carefully selected this wonderful travel information.
Check in at a renovated Kyoto-style machiya townhouse cafe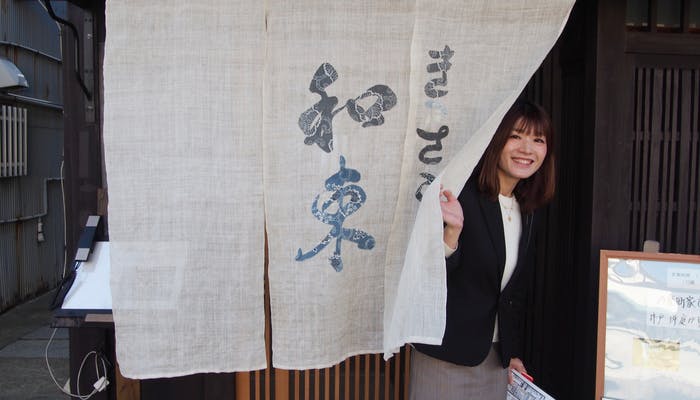 Guests check in at a cafe called Kissako Wazuka. (*On Mondays, guests check in by phone as the cafe is closed.)
This renovated hundred-year-old Kyoto-style machiya townhouse is a treasured building with a garden path and lattice bay windows.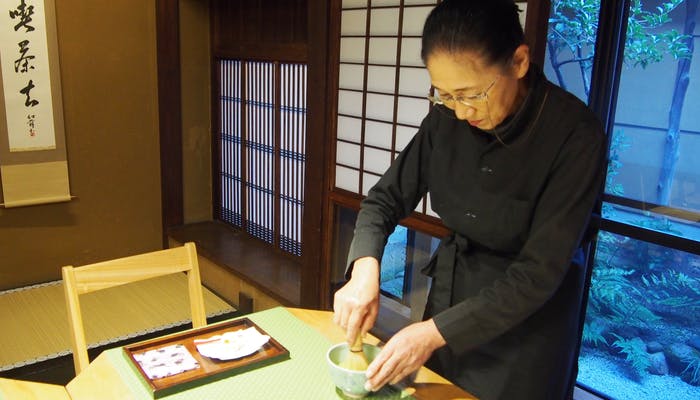 The owner of the cafe, Ms. Kitami, ushers in guests who are staying at Kiraku Kyoto Honmachi.
The Kyoto Machiya Restoration Project was launched via Kyoto City's vacant house consultation services to renovate the machiya townhouses owned by Ms. Kitami.
The project was financed through crowdfunding! This is a new experiment to maintain historical machiya townhouses through modern means.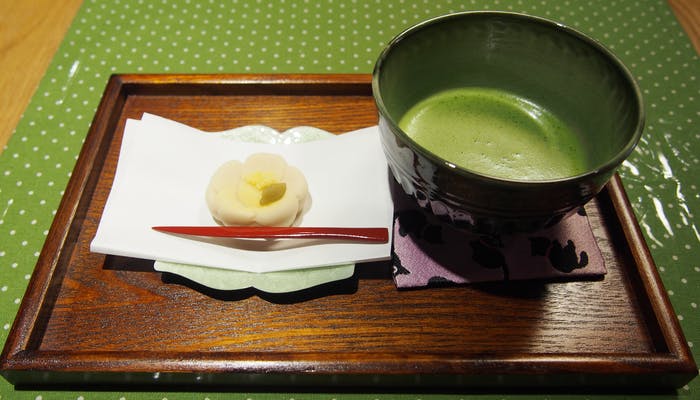 The restoration project, Road to Wazuka, is named after Wazuka, a town famous for its tea where Ms. Kitami resides. The space is created to make guests want to visit Wazuka.
After enjoying tea and sweets at check-in, it's time to head to the room.
A bedroom floating on a dry landscape garden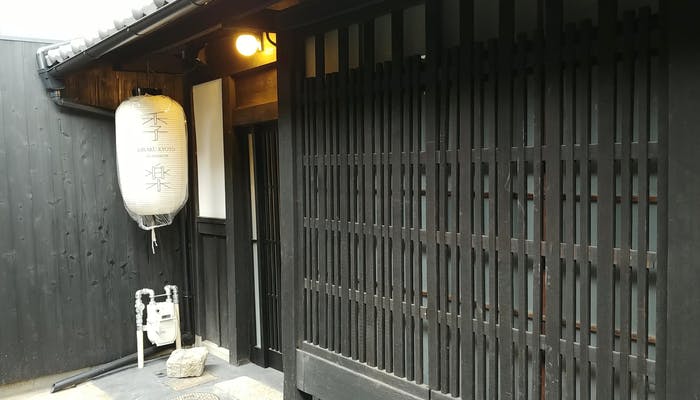 Past the side of Kissako Wazuka and straight ahead lies Kiraku Kyoto Honmachi.
It's a serene location at the back of the property with no pedestrian traffic. A paper lantern swings at the entrance.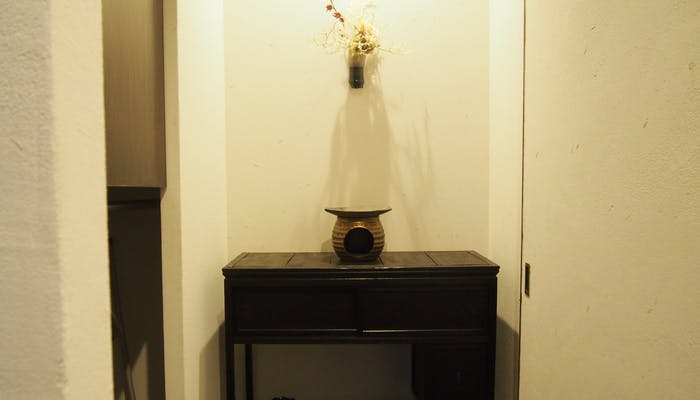 Inside, the doma floor extends up to the walls, and there is a well that was used long ago.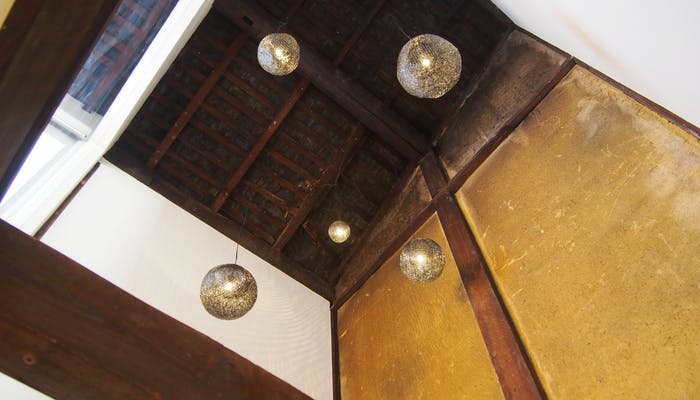 This was once a space known as a cooking stove (okudosan) in the kitchen, and up above the ceiling opens for a traditional hibukuro vent.
Hanging from the high ceiling are lights using garden shade cloth that are used when making kabusecha tea.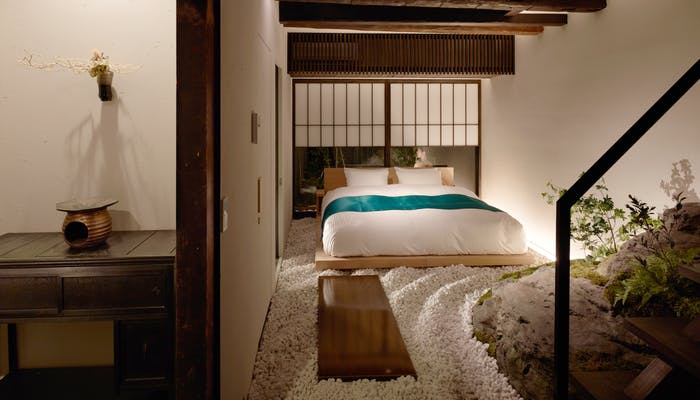 The first thing you see after taking off your shoes and proceeding forward is a king-sized bed hovering above a traditional landscape garden of rocks.
The design and creation of the room are supervised by Nomura Kogeisha (NOMURA Co., Ltd.),, a company involved in the creation process of numerous accommodation and business facilities. In addition to the novel design, the soft, indirect lighting as well as the wood and stone materials produce a serene ambiance.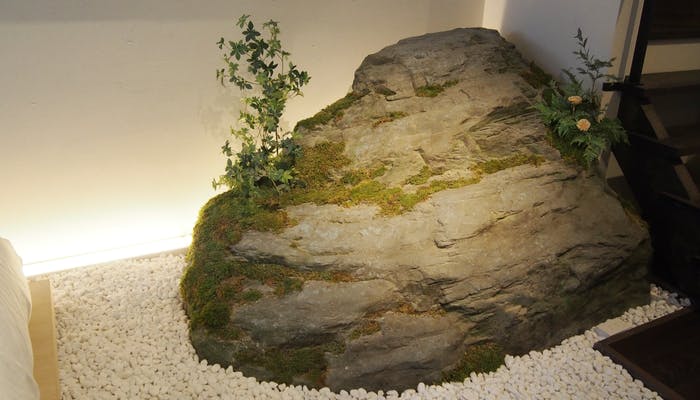 In front of you is a work of art made with rocks based on a townscape motif of Wazuka.
It looks very real, though we were surprised to learn that the rocks and moss were made by hand.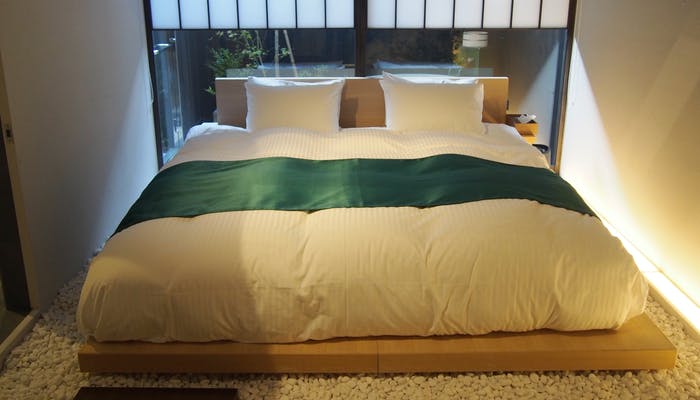 Behind the bed and outside the sliding yukimi shoji window lies a kind of a garden-like space.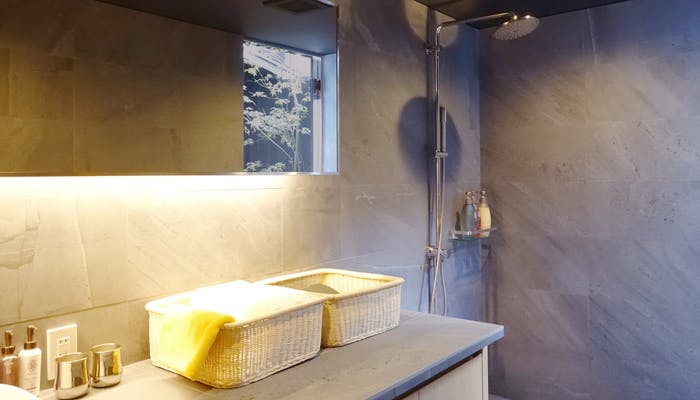 To the left of the bed that lies on a board spanning above the dry landscape garden, a seemingly hidden door leads to the washbasin and shower room.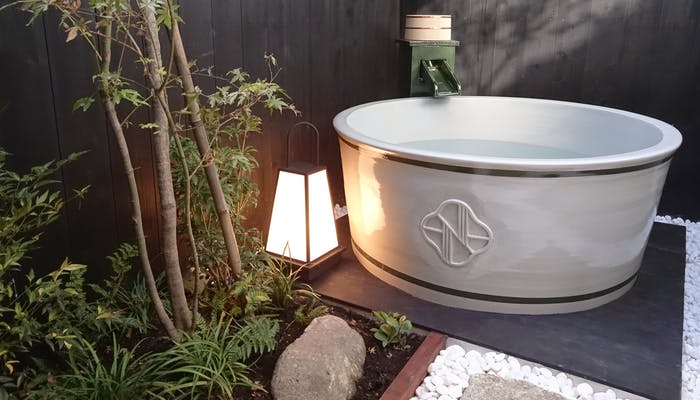 From the shower room, you can walk out to the garden that was seen from behind the bed, where there is a ceramic open-air bath.
Guests can enjoy soaking in this bath while feeling the outdoor air on your skin.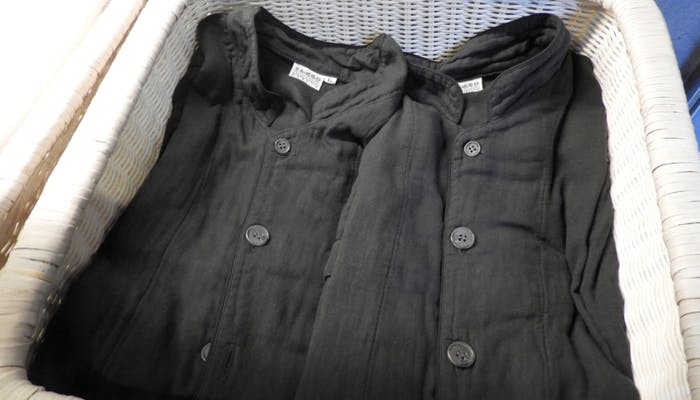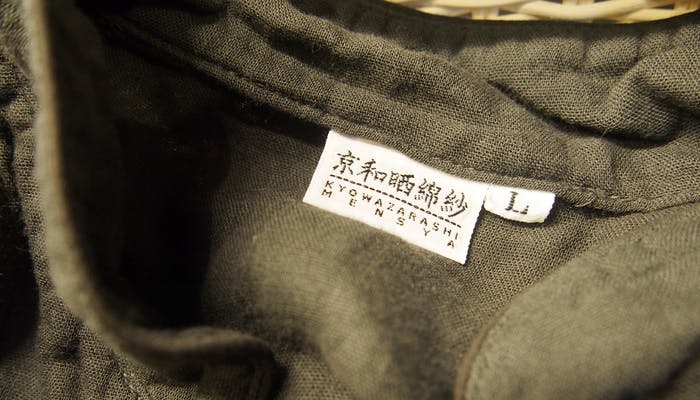 The pajamas were made at a well-established shop called Kyo Wazarashi Mensya. The touch of the natural gauze will surely make for a comfortable night's sleep.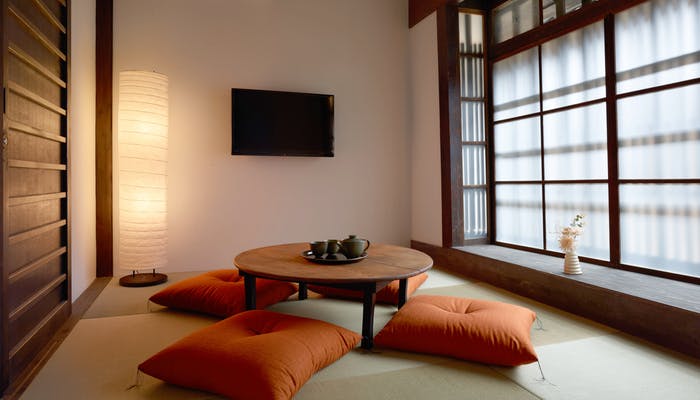 There is also a Japanese-style room on the first floor where you can lie around and relax. There is something nostalgic about the round table that brings everyone who surrounds it closer together.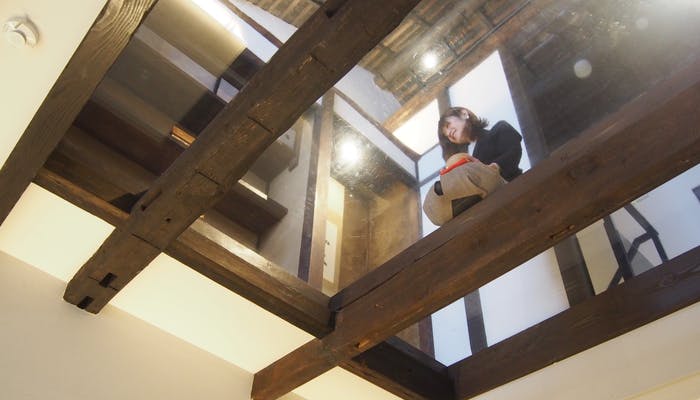 Above the bed, we were surprised to find a transparent floor.
We headed upstairs to find out what was going on.
A cup of Wazuka tea in a room with a transparent floor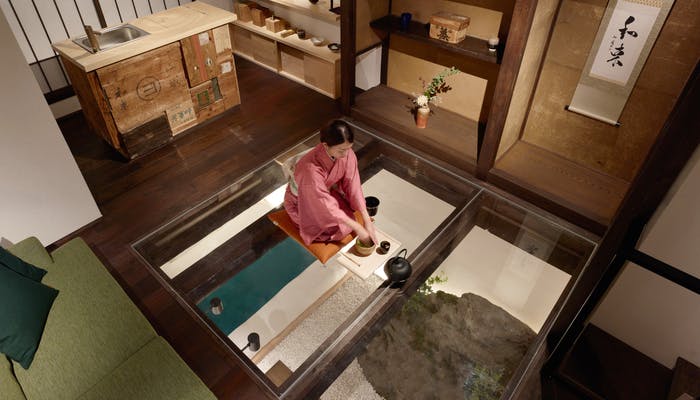 On the second floor is a tea-ceremony room and living space with its characteristic transparent floor.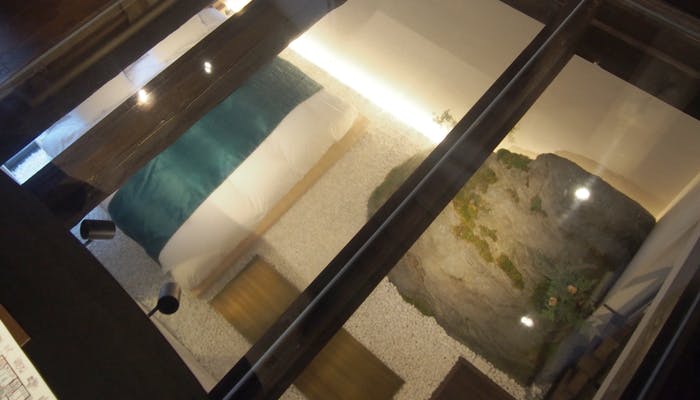 Below the floor are the dry landscape garden and the bedroom. The structure is completely sound, although Mika walked across the beams due to her fear of heights. Don't worry—the transparent parts of the floor are safe to walk on!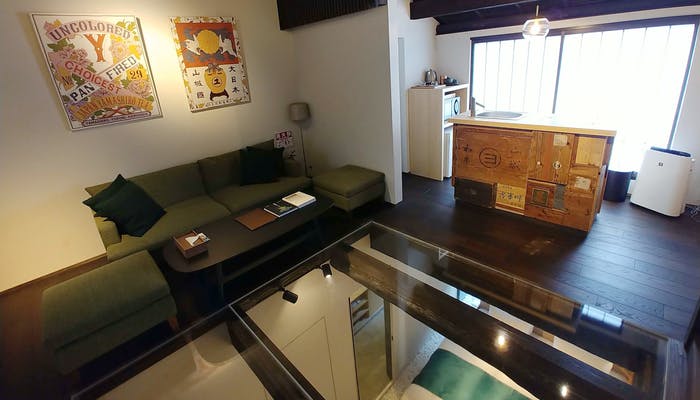 Above the sofa, where several people can relax side by side, the wall is decorated with a work of graphic art that uses a label used to export Wazuka tea abroad as a motif.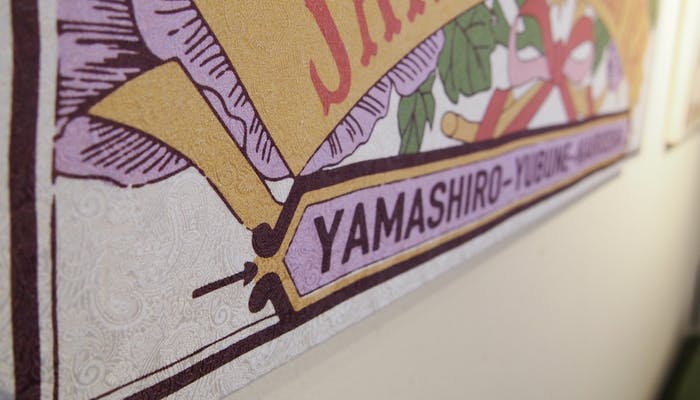 This is a recreation of Nishijin silk fabrics. Looking at it from up close, you'll notice fine patterns in the weave. This work of art adds a brilliant, modern touch to the room.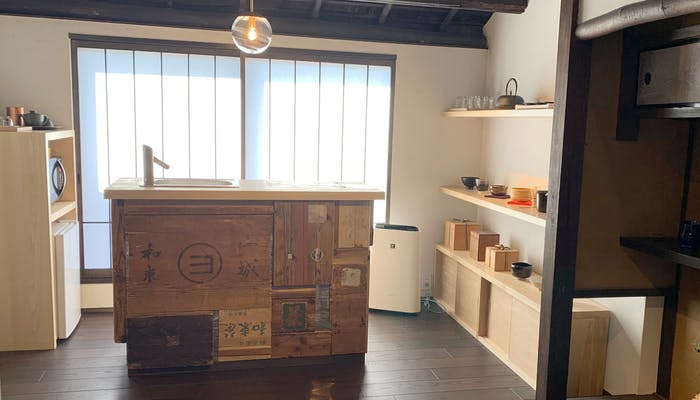 The tea stand equipped with an IH cooking heater is a one-of-a-kind item made by disassembling tea boxes used in Wazuka.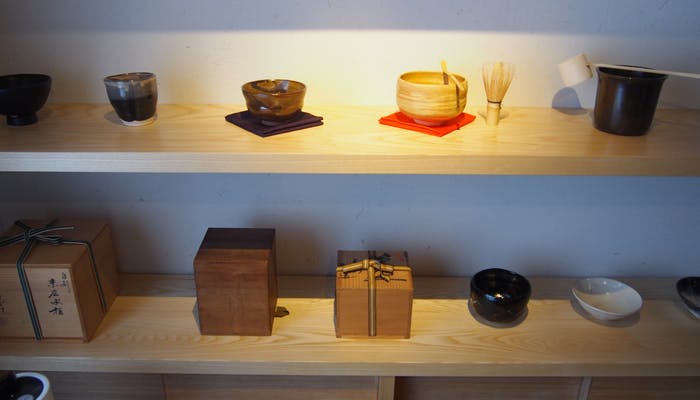 An array of Kiyomizu-yaki ware is available for you to choose from, so pick your favorite cup and take time to savor a cup of tea.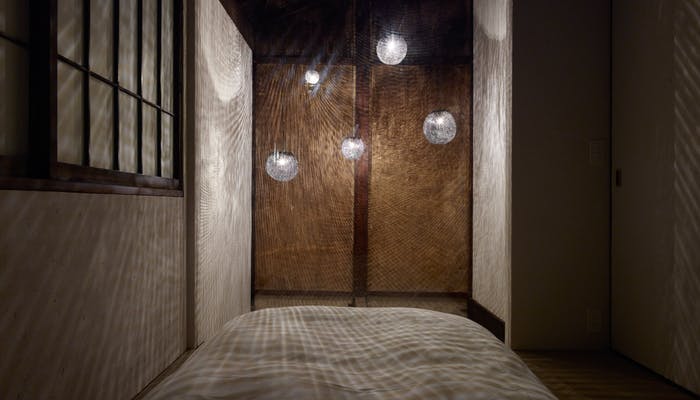 The Japanese-style room on the second floor is at the same height as the kabusecha lights that we looked up to earlier from the doma floor. A futon mattress will be spread here if you are staying with more than two people. At night, this spot is enveloped in magical lights due to the glass.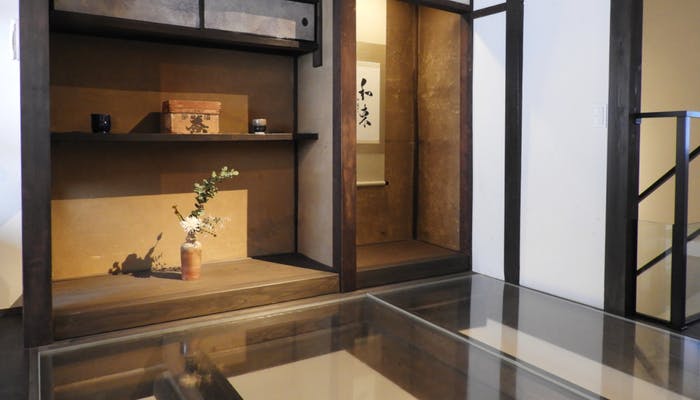 At Kiraku Kyoto Honmachi, the tea motif shines inside a vessel of innovative design. Why not check out the beautiful scenery of Wazuka after spending the night here?
交通方式

187-1 Honmachi 5-chome Higashiyama-ku Kyoto 605-0981

电话

+81-75-253-6776

网站
查看更多友情链接

We are travel web magazine run by Ikkyu.com known for its "Let's make luxury ourselves.". Our editorial staff carefully selected this wonderful travel information.