Special experience of the festival float, Takayama, that has been revived after 200 years and luncheon with geiko / maiko dances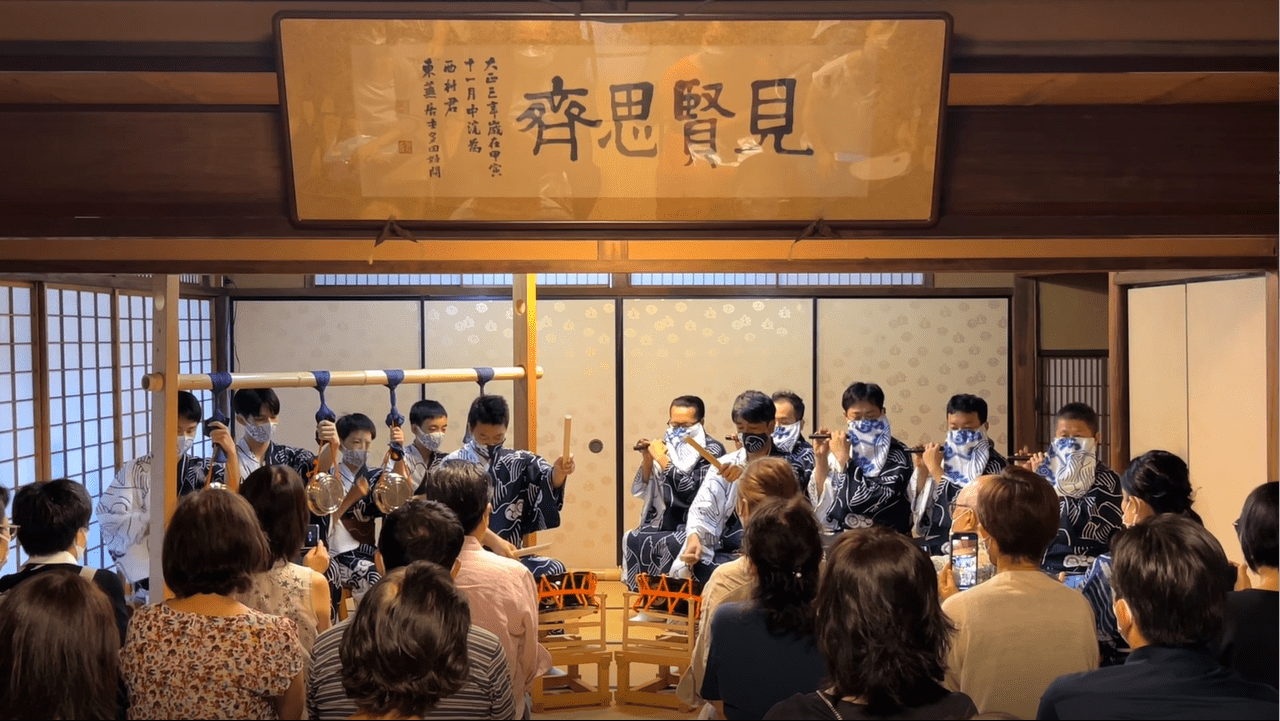 Special experience of the festival float, Takayama, that has been revived after 200 years and luncheon with geiko / maiko dances
The brand-new wooden festival float, Takayama, has returned to the Yamahoko procession after a 196-year absence. On the day before the festival procession, the liveliest day of summer in Kyoto, you will first enjoy Kyoto cuisine and geiko/maiko dances. Then, members of the float will exclusively explain about the float and its history, before you experience a live performance of the music of Gion Festival.
Menu of experiences
【Shedule】
10:50 am Start registration at KUROCHIKU "MOMOCHITARUKAN"

11:00 am Welcome drink service
Watch dance performance and entertainment by geiko/maiko
Enjoy the Kyo-ryori lunch with an explanation by the chef
1:45 pm Depart to CHIONSHA on foot
2:00 pm Special experience at TAKAYAMA
*Welcome speech from the chairman
*Watch their Time Lapse Video of 2022
*General talk about the Gion Matsuri Festival, including Takayama's reconstruction
*Explanation about the musical instruments, ornaments etc.
*Listen to Takayama member's performing their special music
*Try playing their musical instruments
*Drink service and chat with Takayama members
3:30 pm
End of today's program
【Gifts】
・Chimaki (Woven Grass Charms), Tenugui hand towels, Folding fans, etc
・Picture postcards, one-page postcards from the Gion Festival Sponsors Association


【Applicants only】*No additional fee is required
・Hikizome (the test drive of Yamahoko) experience on 20 July
・Receive the special entry ticket for the Takayama float from 21 to 23 July
【Note】
・In case of cancellation, please follow the procedure from this reservation site at least 5 days in advance.