World Heritage Shimogamo-jinja Shrine: Special visit and performance of classical court music and dance with lunch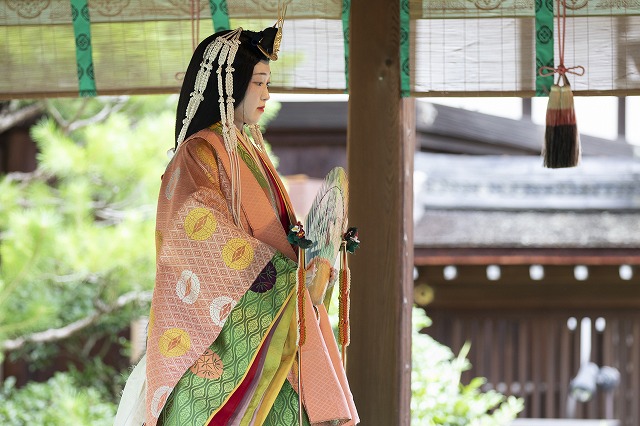 World Heritage Shimogamo-jinja Shrine: Special visit and performance of classical court music and dance with lunch
Special Visit at the UNESCO World Heritage Shimogamo-jinja Shrine, one of the oldest shrines in Kyoto with two National Treasures and many Important Cultural Properties. After praying for travel safety, you will visit "Kawai-jinja shrine, the deity of beauty with the shrine's priest as your special guide. The tour also includes a demonstration of how to wear junihitoe, a traditional court costume from the Heian period (794-1185), and a classical court dance performance. Lunch at Shimogamosaryo, a ryotei restaurant established in 1856, is included.
★Shimogamo-jinja shrine
Shimogamosaryo
https://www.shimogamosaryo.co.jp/english/

Menu of experiences
【Schedule】
10:00 am to 10:30 pm start registration at Kawai-jinja shrine
10:30 am Special tour guided by a priest
*Praying to the deity of beauty at Kawai-jinja shrine
     *Strolling in the woods of Tadasu-no-mori
     *Visit Sawatasha, a shrine with deep connections to football
   *Main sanctuary of Shimogamo-jinja shrine
11:10 am
Experience a special prayer service
*Kito prayer and Oharai purification
     *Receive special souvernirs
11:30 am
Experience wearing a Junihitoe and enjoy royal court dance
  *Experience wearing Junihitoe (the formal kimono for court nobles)
    *Enjoy the show of classical court dance in Junihitoe
0:10 pm
Lunch
*Lunch at Kugosho(important cultural property), reception hall
 Kyo-kaiseki cuisine by the restaurant "Shimogamosaryo kyo-ryori"
2:30 pm End of today's program