World Heritage Nishi-Hongwan-ji Temple: Enjoy traditional theatre, noh, and National Treasures with early dinner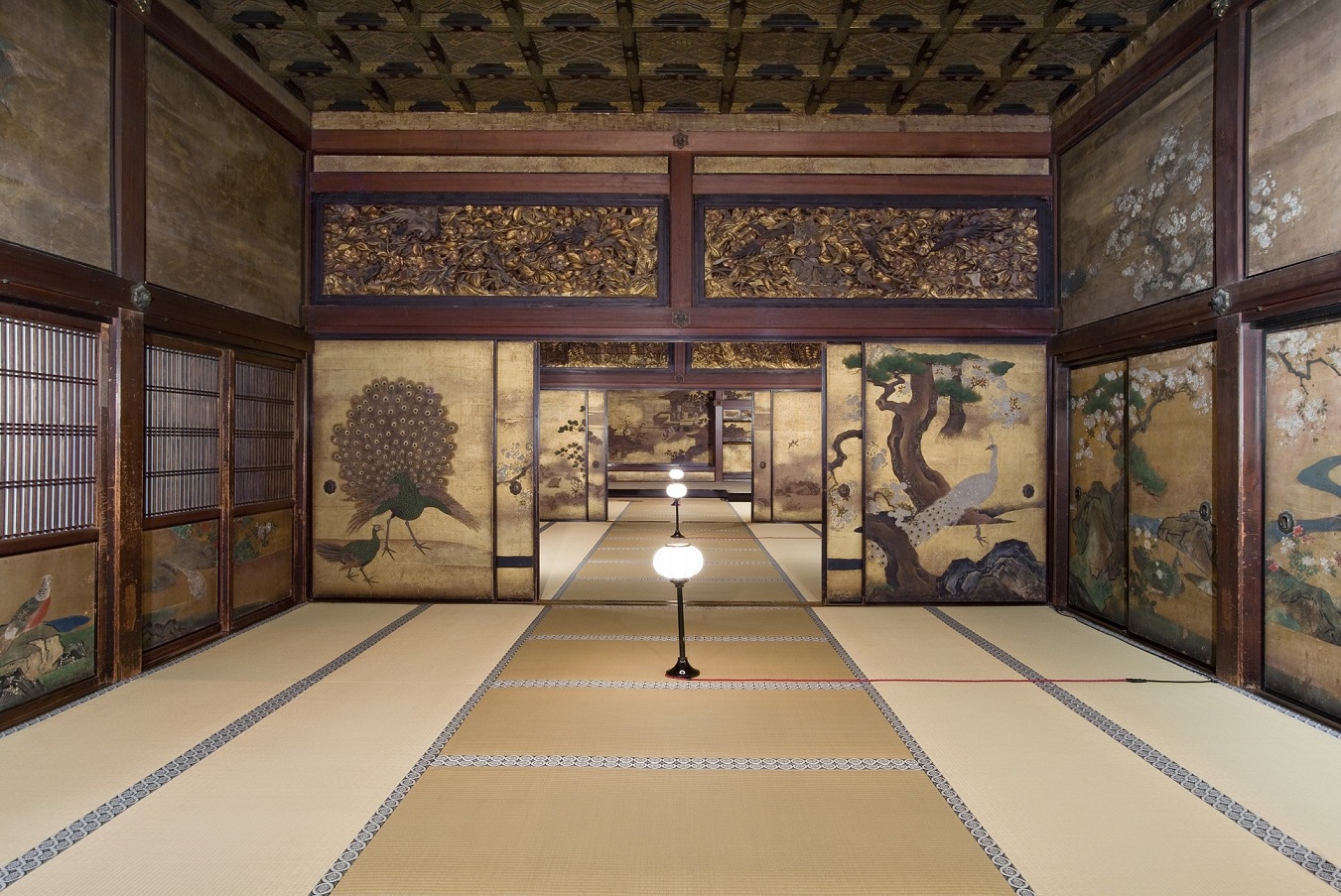 World Heritage Nishi-Hongwan-ji Temple: Enjoy traditional theatre, noh, and National Treasures with early dinner
The UNESCO World Heritage Site,"Nishi-Hongwan-ji" Temple, is a large temple with many architectural masterpieces registerd as National Treasures or Important Cultural Properties. The gorgeous paintings, sculptures and other cultural assets were part of the "Momoyama Culture," one of Japan's golden ages of art about 400 years ago. These treasures are usually closed to the public, but will be open on this special occasion with special guidance by the temple's priest. The room with the highest prominence in the Shoin building, a National Treasure, is the 203-tatami-mat Ko-no-Ma, which was used when the head priest met visitors in stately receptions. The rooms also have a noh stages in front of them, buil for the head priest to watch noh plays with his guests. This time, you will have an exceptional opportunity to enjoy Japanese culture by watching a noh performance from the majestic room with commentaries on the noh stage. After noh, you will also enjoy a performance of gagaku, court music, and an eary dinner of traditional Buddhist vegetarian cuisine,
shojin ryori.
Menu of experiences
【Schedule】

0:30 pm Start registration at the Information center of Nishi-Hongwan-ji temple
     →walk to Amida-do
1:00 pm Pray at Amida-do
1:40 pm Guided tour of Shoin: Tora-no-ma, Ko-no-ma, Shiro-shoin to Kokei garden
2:30 pm Guided at Kara-mon gate and Hiunkaku garden
3:15 pm Watch a noh play
4:30 pm Listen to gagaku music
4:45 pm Enjoy shojin cuisine
      shojin cuisine by the restaurant Yaoji
6:00 pm Receive special souvenirs at the end of today's program
【Note】
In case of cancellation, please make a request through this system at least by noon the day before the date of the event. No refund will be made for cancellations after payment has been completed.