Kyoto Winter Special Openings 2024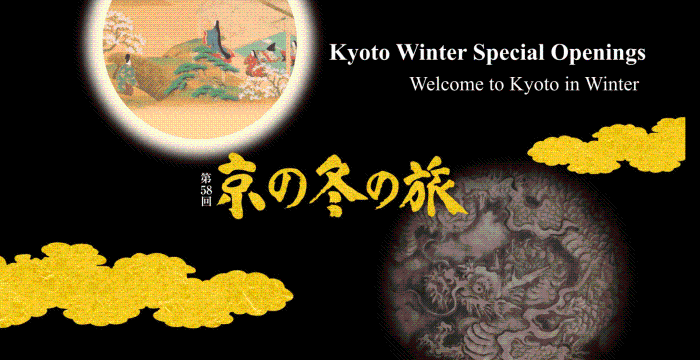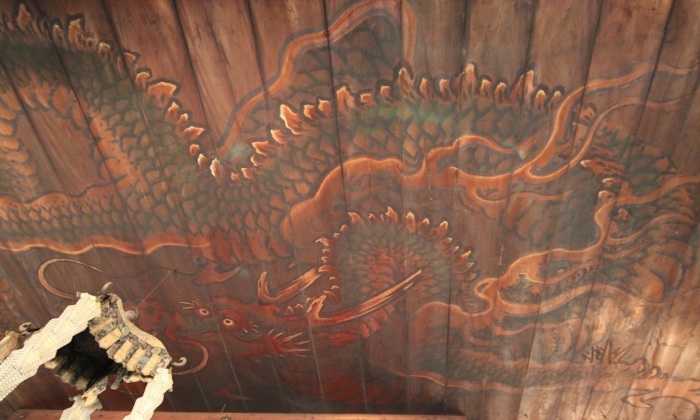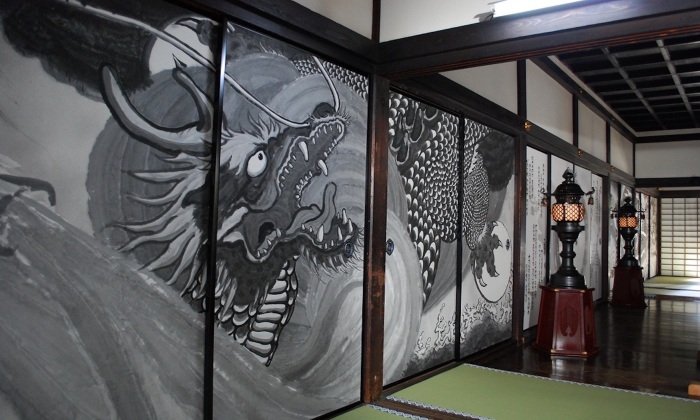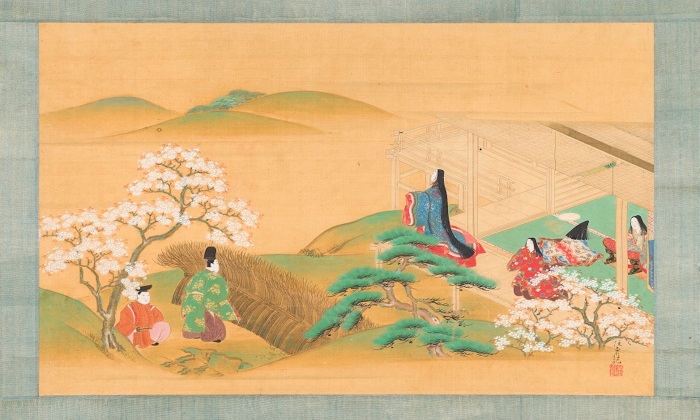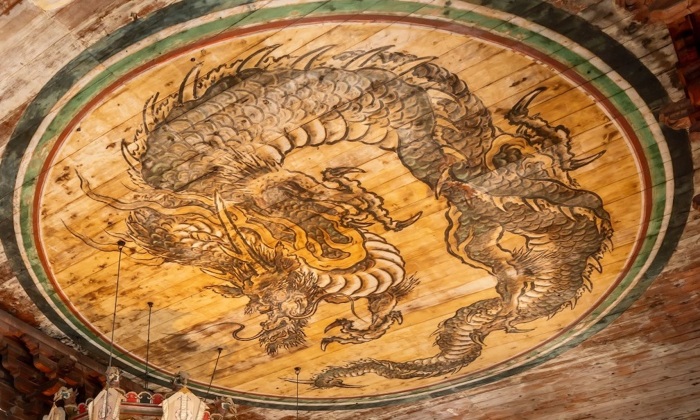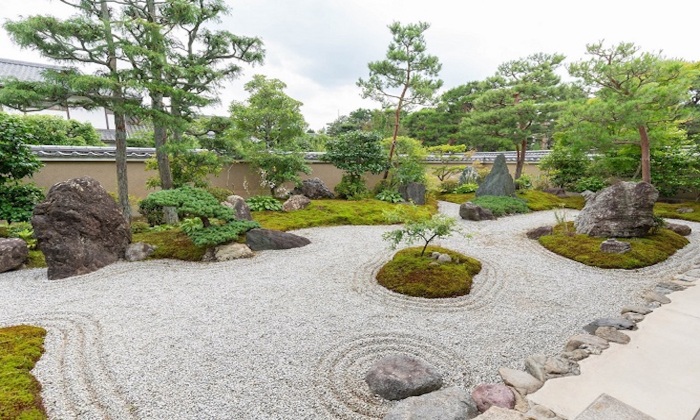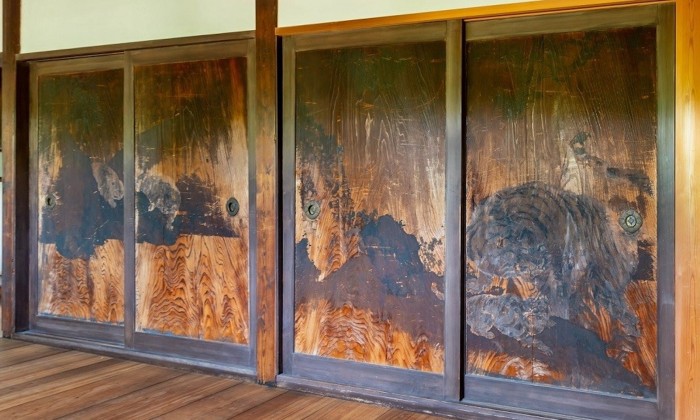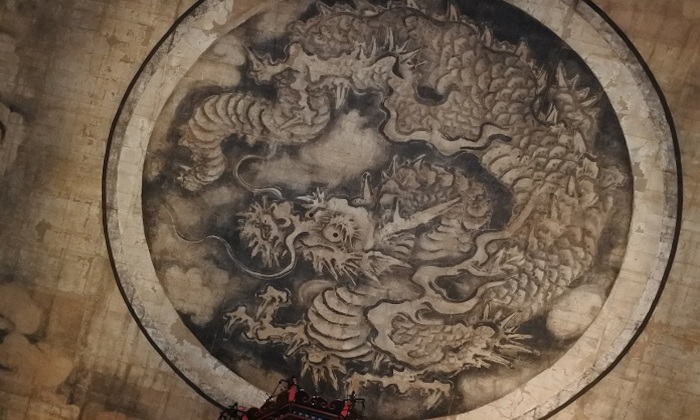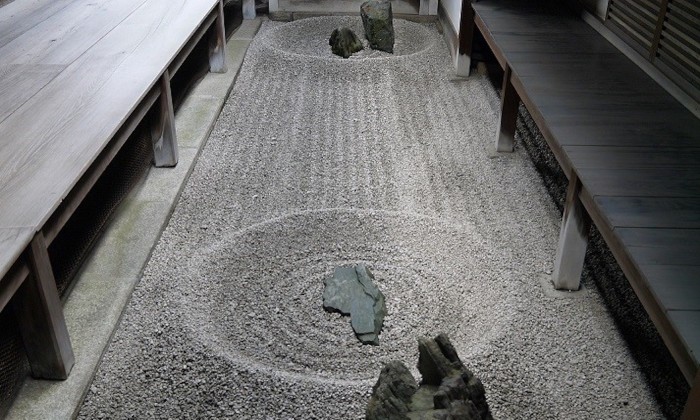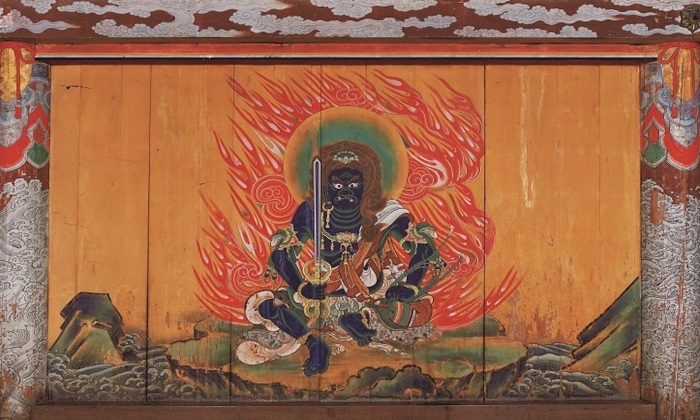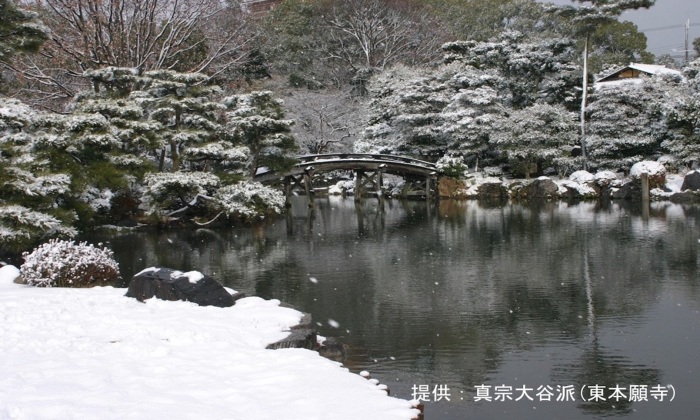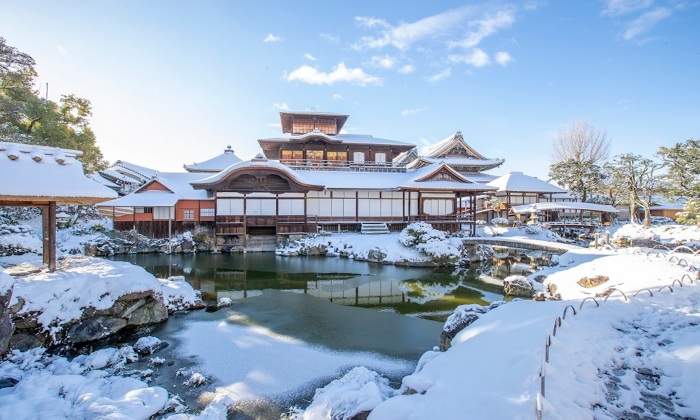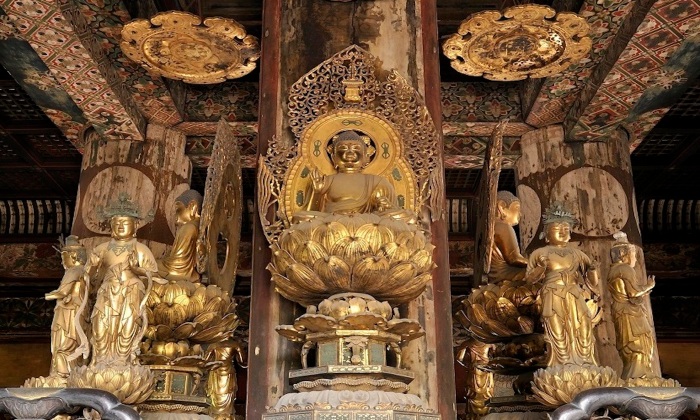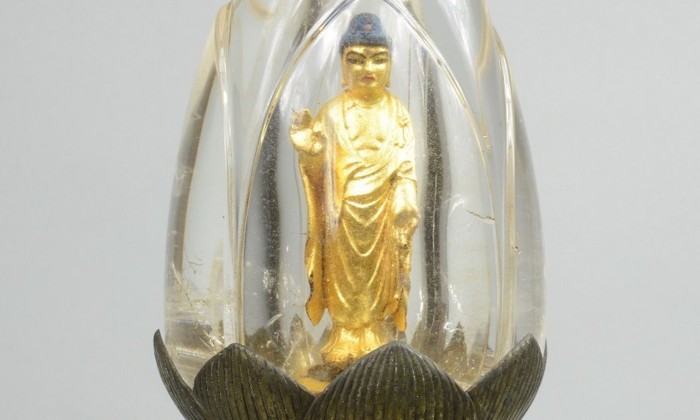 Kyoto Winter Special Openings 2024
The Kyoto Winter Special Openings is a program allowing visits to special sites, including temples, shrines and other historical buildings of cultural importance in Kyoto, for a limited period during the winter.
The program is carried out according to different themes each year, promoting theme-based appreciation of historical and cultural assets.
Although Kyoto has many heritage sites, including many National Treasures and Important Cultural Properties, only a limited portion of them is regularly shown to the public.

The 58th Kyoto Winter Special Openings will be carried out this winter, and its themes will be ""Murasaki Shikibu and the Tale of Genji"" and ""Visiting Dragons in Kyoto for Good Luck in the Year of the Dragon.""
Historical sites associated with Murasaki Shikibu and her Tale of Genji, a monumental work of ancient court-society literature written more than a thousand years ago and still loved today, will be highlighted.

There will also be special openings of many invaluable cultural properties, chiefly temples where you can see paintings and other representations of dragons as an auspicious way to start 2024--the Year of the Dragon.
A portion of the admission fees will be used for the maintenance and preservation of these historical sites and their facilities, so that the cultural properties may be passed on to future generations.
Dates
January 6th (Sat) to March 18th (Mon),
*Some of the places have different opening periods. Please check the sections for each place for details.
There may also be dates or times of day where public viewing is not possible, due to ceremonial events or weather conditions (typhoon, etc.). Up-to-date information will be shown on this website, so please check prior to your visit.
Special opening hours
10:00 to 16:30 (last admission 16:00) 
*The hours are different for some places. Please check the sections for each place for details.
Admission Fee (per place)
・Adults ¥800
・Age 6-12 ¥400
*Free for children age 5 and below
*The fees are different for some places. Please check the sections for each place for details.
NOTE
During your visit to temples, shrines, etc.; we ask you to please observe the following:
No smoking
No drinking
No eating
No photography in some areas. Please follow the instructions of each place when you wish to take photos. Some places may not allow photography of areas or objects related to religious worship. We ask for your understanding.
Please unshoulder your backpack/shoulder bag or carry it in front of you in order to protect cultural property. If possible, please check in large pieces of baggage.Please refrain from visiting barefoot.
Please do not touch any cultural property (pictures on partitions, Buddhist statues, etc.).
*Some temples may be closed for Buddhist services without notice.
*On-site guidance is available in Japanese only. English information will be provided in print or digital text.
Details
1. Sennyu-ji Temple Shariden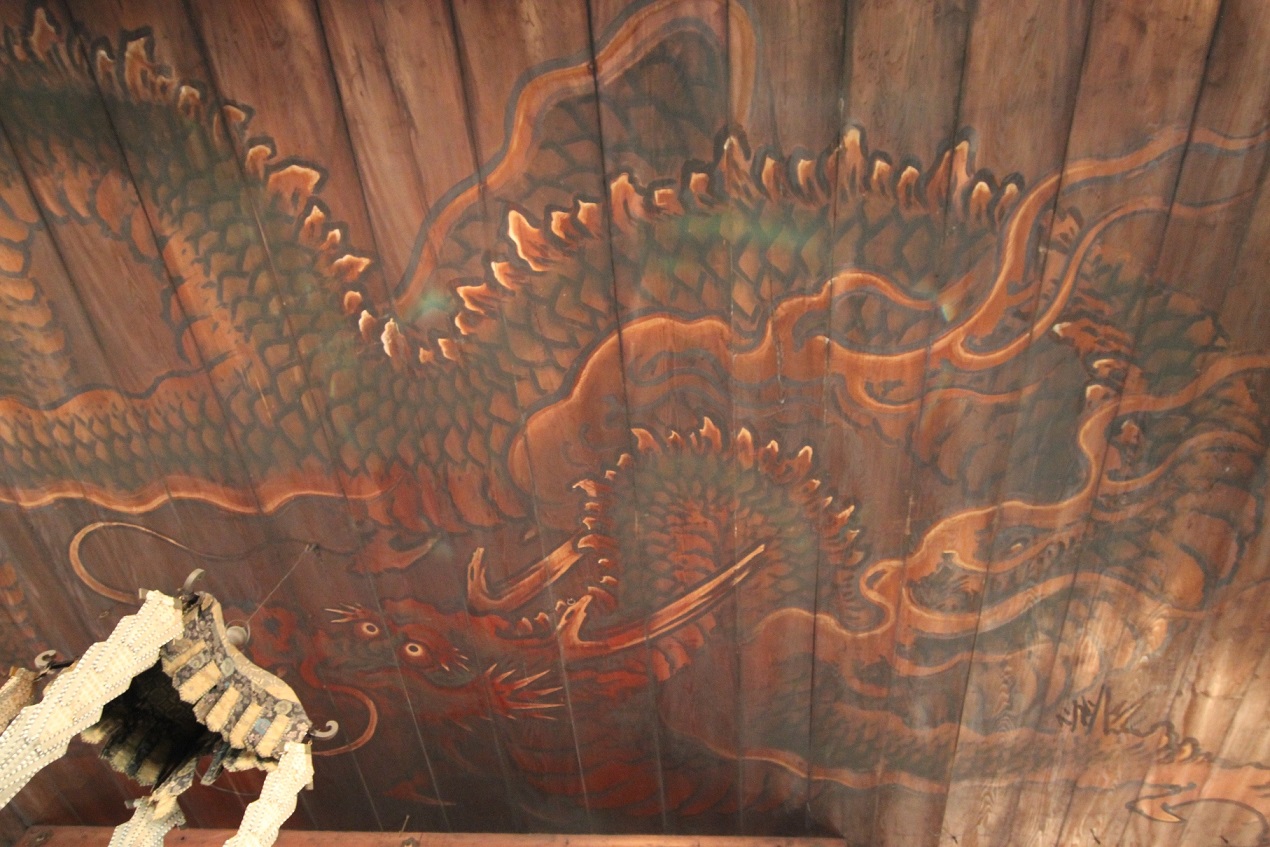 Shariden, one of the halls of the temple, will be open to the. "Shari" refers to the teeth of the Buddha. This relic is consecrated at the center of this hall and is believed to have come from China. The dragon depicted on the ceiling is from the 17th century and is famous as a dragon that "roars" when one claps hands beneath it and creates a reverberation.
Dates
January 6th (Sat) to March 18th (Mon)
*Closed to the public on January 8th (Mon)
Hours
10:00 - 16:30 (Admission until 16:00)
Admission Fee

Adults ¥900・Age 6-12 ¥500

Access

●13 minutes walk from Kyoto City Bus's Sennyuji-michi bus stop (take bus #208 or #88 from Kyoto Station)
●18 minutes walk from JR Nara Line's Tofukuji Station (one ride from Kyoto Station)

Official Website
2. Sennyu-ji Temple Unryu-in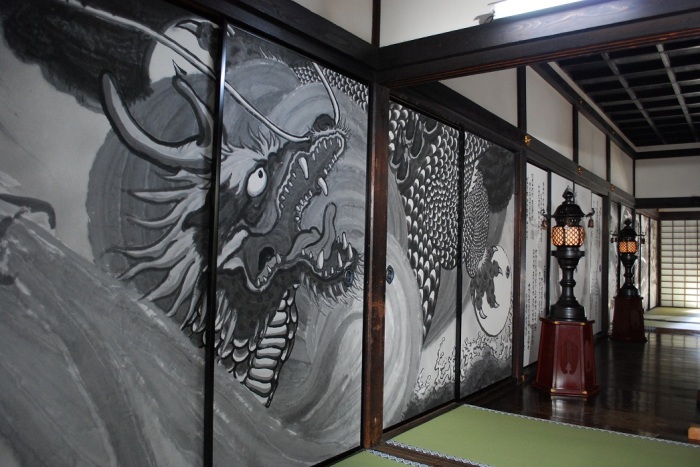 The fusuma (sliding doors) of the main hall of Unryu-in are usually unillustrated. However, there will be a special showing of fusuma paintings with two dynamic dragons accompanied by Fujin (wind god) and Raijin (thunder god) for a limited time to celebrate 2024--the Year of the Dragon.
Dates
January 6th (Sat) to March 18th (Mon)
*Closed to the public on January 8th (Mon)
Hours
10:00 - 16:30 (Admission until 16:00)
Fee
Adults ¥800 ・Age 6-12 ¥400
Access

●15 minutes walk from Kyoto City Bus's Sennyuji-michi bus stop (take bus #208 or #88 from Kyoto Station)
●20 minutes walk from JR Nara Line's Tofukuji Station (one ride from Kyoto Station)

Official Website
3. Rozan-ji Temple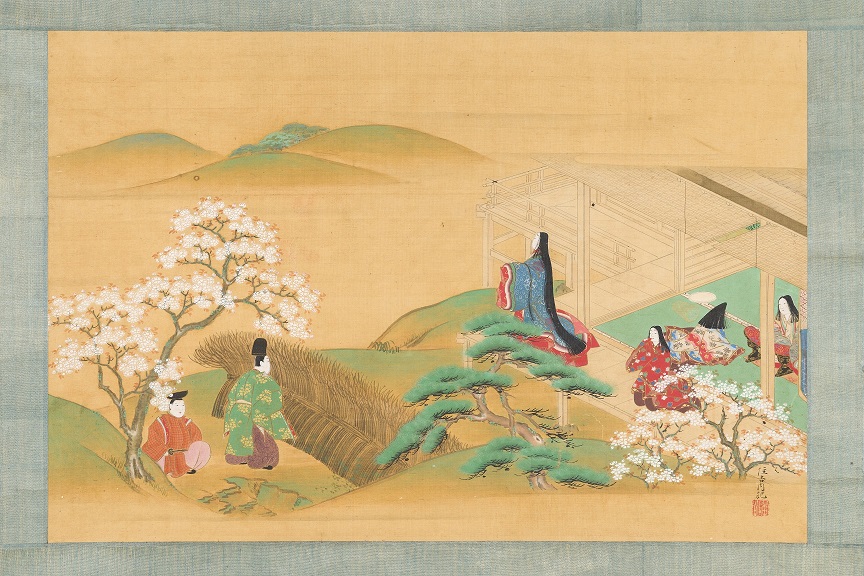 The Tale of Genji, a classical Japanese literary work that is also said to be the world's oldest long novel, was written more than a thousand years ago by the female writer Murasaki Shikibu also known as Lady Murasaki. Rozanji Temple stands where Murasaki Shikibu's residence used to be, and this temple exhibits paintings and playing cards depicting famous scenes from the Tale of Genji.

Rozanji Temple was built in 938 by a renowned Buddhist priest, Ganzan-Daishi, who, according to legend, transformed himself into a demon figure (oni) to fight off a plague. The Onidaishi-zo, a statue depicting Ganzan-Daishi with two horns sticking out of his head, will be open to the public for this limited period.

Dates
January 6th (Sat) to March 18th (Mon)
*Closed to the public from February 1st (Thu) to 9th (Fri),on March 3rd (Sun)
Hours
10:00 - 16:30 (Admission until 16:00)
Admission Fee

Adults ¥800 ・Age 6-12 ¥400

Access
5 minutes walk from Kyoto City Bus's Furitsu Idaibyoin-mae bus stop (take bus #4 or #17 or #205 from Kyoto Station)
Official Website
4. Shokoku-ji Temple Hatto and Hojo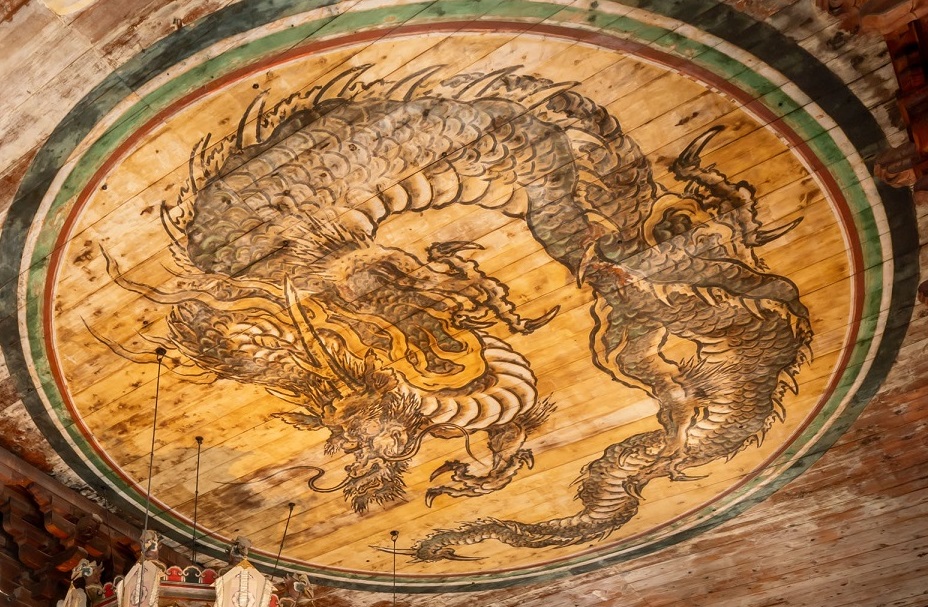 A dragon is depicted on the ceiling of the enormous Hatto (Dharma Hall), which was built in 1605. When one claps hands inside the hatto, this causes a reverberation that people have traditionally imagined to sound as if the dragon on the ceiling is roaring. Admission to the Hatto also comes with admission to the Hojo, which has two gardens. One is a simple garden covered with white gravel, and the other is a dry landscape garden with moss, soil, and rocks forming a miniature landscape of mountains with a river.
Dates
January 12th (Fri) to March 12th (Tue)
*Opens 12 PM on January 15th (Mon) and February 15th (Thu)
Hours
10:00 - 16:30 (Admission until 16:00)
Admission Fee

Adults ¥800 ・Age 6-12 ¥400

Access
5 minutes walk from The Kyoto Subway Karasuma Line's Imadegawa Station
Official Website
5. Shokoku-ji Temple Kogen-in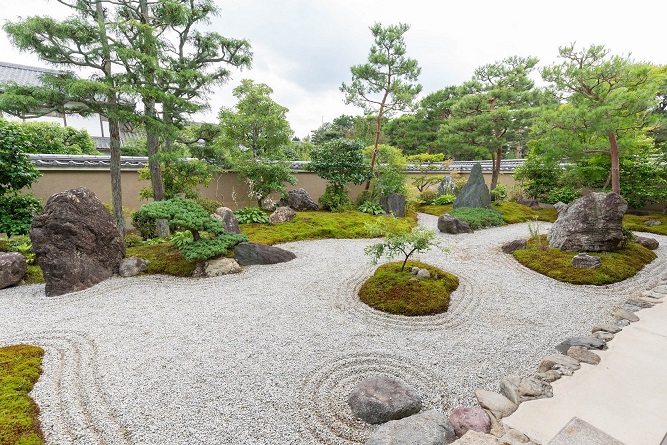 Kogen-in has fusuma paintings depicting the twelve animals of the Chinese zodiac, a motif that is seldom seen in Zen temples. Moreover, the temple has a dry landscape garden with rocks representing each of the twelve animals.

Kogen-in also has an intriguing set of fusuma paintings depicting animals and characters from Japanese folktales (e.g., Momotaro, Yukionna, and Kasajizo) as small-scale figures in a landscape of mountains and fields.

Dates
January 6th (Sat) to March 18th (Mon)
Hours
10:00 - 16:30 (Admission until 16:00)
Admission Fee

Adults ¥800 ・Age 6-12 ¥400

Access
5 minutes walk from The Kyoto Subway Karasuma Line's Imadegawa Station
Official Website
6. Shokoku-ji Temple Jiun-in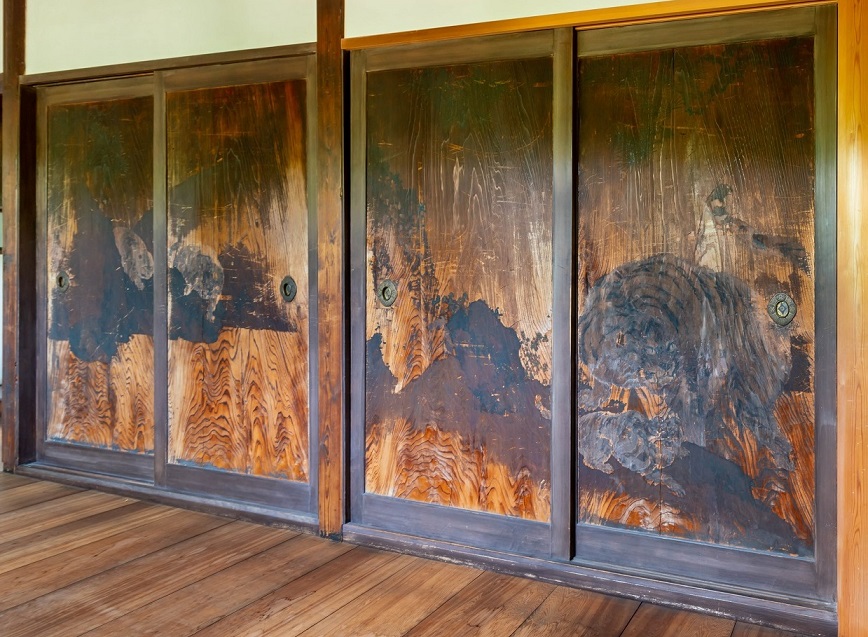 Some of Jiun-in's paintings that are normally not shown to the public will be exhibited.

First, there will be a special exhibition of the ""Nehanzu,"" a painting of the Reclining Buddha (the last moments of Buddha's life) by Mincho, an ink painting artist representative of Japan during the 14th and 15th centuries.

In addition, visitors will be able to view a painting of a tiger by Kishirenzan, a 19th-century painter whose specialty was the depiction of tigers, and a painting of a pine tree and a crane by a descendent of the shoguns of the Muromachi Shogunate.

Dates
January 6th (Sat) to March 18th (Mon)
Hours
10:00 - 16:00 (Admission until 15:30)
Admission Fee

Adults ¥800 ・Age 6-12 ¥400

Access
5 minutes walk from The Kyoto Subway Karasuma Line's Imadegawa Station
Official Website
7. Daitoku-ji Temple Hatto and Butsuden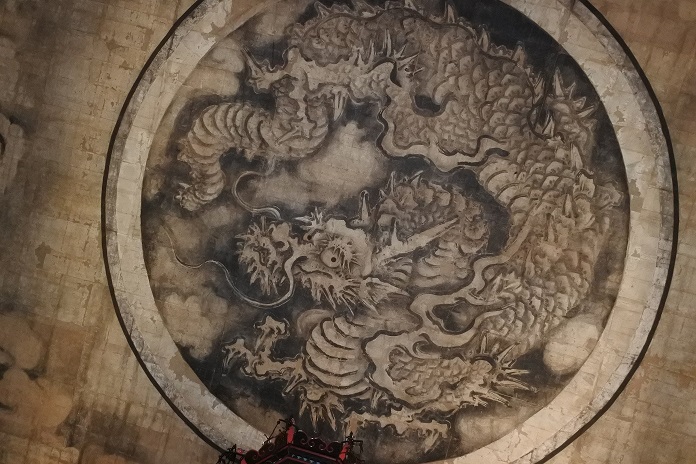 The painting of a dragon on the ceiling of the Hatto (Dharma Hall) is by Kano Tan'yu, a painter who was active in the 17th century. Tan'yu is also famous for his murals in Kyoto's Nijo Castle. The reverberating sound caused by this hall's acoustics when you clap your hands has been compared to the roar of a dragon.

Admission to the Hatto comes with admission to the Butsuden (Buddha Hall), where celestial maidens are depicted on the ceiling. The circle part in the center of the ceiling where the maidens are depicted comes from a building predating the current structure.

Dates
January 6th (Sat) to March 18th (Mon)
*Opens 12 PM on February 1st (Thu) and Marc 1st (Fri) and 15th (Fri)
Hours
10:00 - 16:30 (Admission until 16:00)
Admission Fee

Adults ¥800 ・Age 6-12 ¥400

Access
●7 minutes walk from Kyoto City Bus's Daitokuji-mae bus stop (take bus #206 from JR Sagano Line's Nijo Station)
●7 minutes walk from Kyoto City Bus's Daitokuji-mae bus stop (From Kyoto Station, take The Kyoto Subway Karasuma Line to Kitaoji Station and then take Kyoto City Bus #204 or #205 or #206)
Official Website

-
8. Daitoku-ji Temple Ryogen-in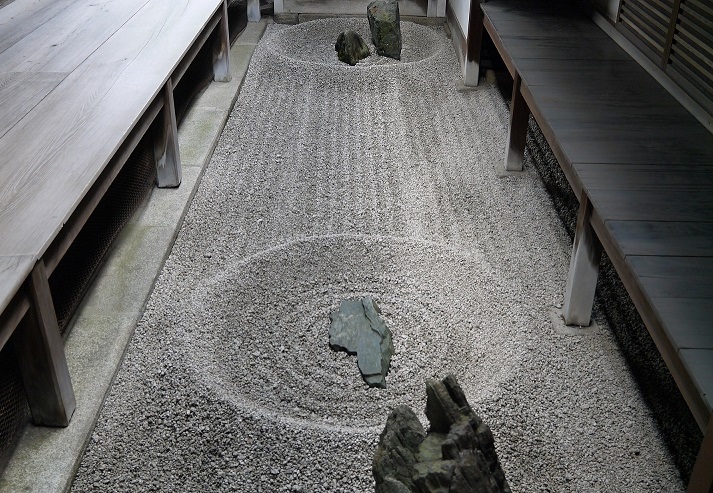 Ryogen-in is famous for having four dry gardens. First, there is the Ryogin-tei or the "singing dragon garden," in which a single line of rocks protruding from the moss has been compared to a dragon moving through clouds. Another garden is the Isshidan, where an oblong, moss island is surrounded by a sea of white gravel. Another is the Totekiko, which is said to be the smallest rock garden in Japan. Finally, there is the Aun no Niwa, a small garden with white gravel forming two ripples.

Also, a dragon flying among clouds is depicted on the sliding doors of the main hall, and the specially-opened Kaiso-do also has a dragon on its ceiling, making Ryogen-in a place with plenty of dragons to look at.

Dates
Dates: January 6th (Sat) to March 18th (Mon)
Hours
10:00 - 16:30 (Admission until 16:00)
Admission Fee

Adults ¥800 ・Age 6-12 ¥400

Access
●5 minutes walk from Kyoto City Bus's Daitokuji-mae bus stop (take bus #206 from JR Sagano Line's Nijo Station)
●5 minutes walk from Kyoto City Bus's Daitokuji-mae bus stop (From Kyoto Station, take The Kyoto Subway Karasuma Line to Kitaoji Station and then take Kyoto City Bus #204 or #205 or #206)
Official Website

-

9. Ninna-ji Temple the back of the Kondo hall (Main Hall)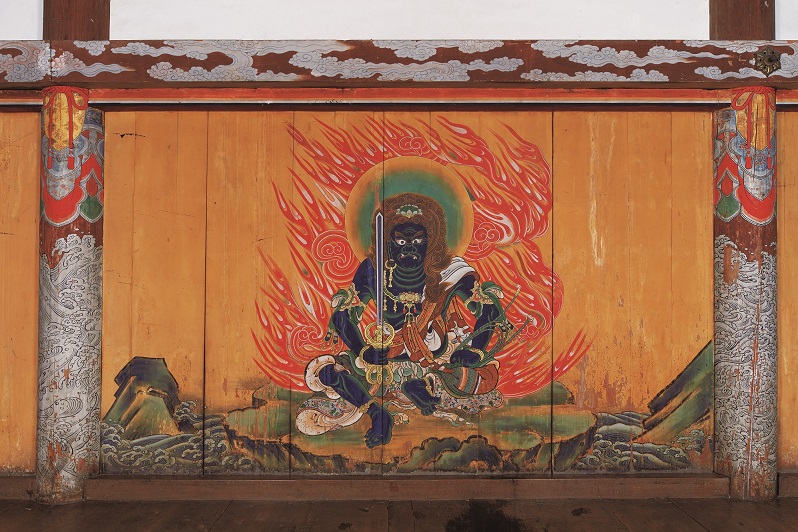 The building of the Kondo (Main Hall) in the World Heritage Site Ninnaji was relocated from the imperial palace in Kyoto during the 17th century. The southern part of the Kondo enshrines Buddhist images on an altar, and it has been visited by many people. However, the other side of the northern wall (the back of the altar) was closed to the public for over 370 years until 2018.

The area behind the altar will be made open to the public for the second time in history this winter, allowing visitors to see the Godaimyo'o-zo, a set of colorful murals of the Five Wisdom Kings.

Dates
January 6th (Sat) to March 18th (Mon)
*Closed to the public on February 2nd (Fri) , 3rd (Sun),14th (Wed) ,15th (Thu),29th (Thu) and March 1st (Fri)
Hours
10:00 - 16:00 (Admission until 15:30) from January to February,
10:00 - 16:30 (Admission until 16:00) in March.
Admission Fee

Adults ¥1,000 Free for persons age 18 and below

Access
●1 minute walk from Kyoto City Bus and JR Bus's Omuro Ninnaji bus stop (From Kyoto Station, take JR Sagano Line to Enmachi Station and then take Kyoto City Bus #26)
●3 minutes walk from Keifuku Electric Railroad's Omuro Ninnaji Station. (From Kyoto Station, take JR Sagano Line to Uzumasa Station, then take Keifuku Electric Railroad from Satsueisho-mae Station)
Official Website
10. Shosei-en Garden Onrin-do Hall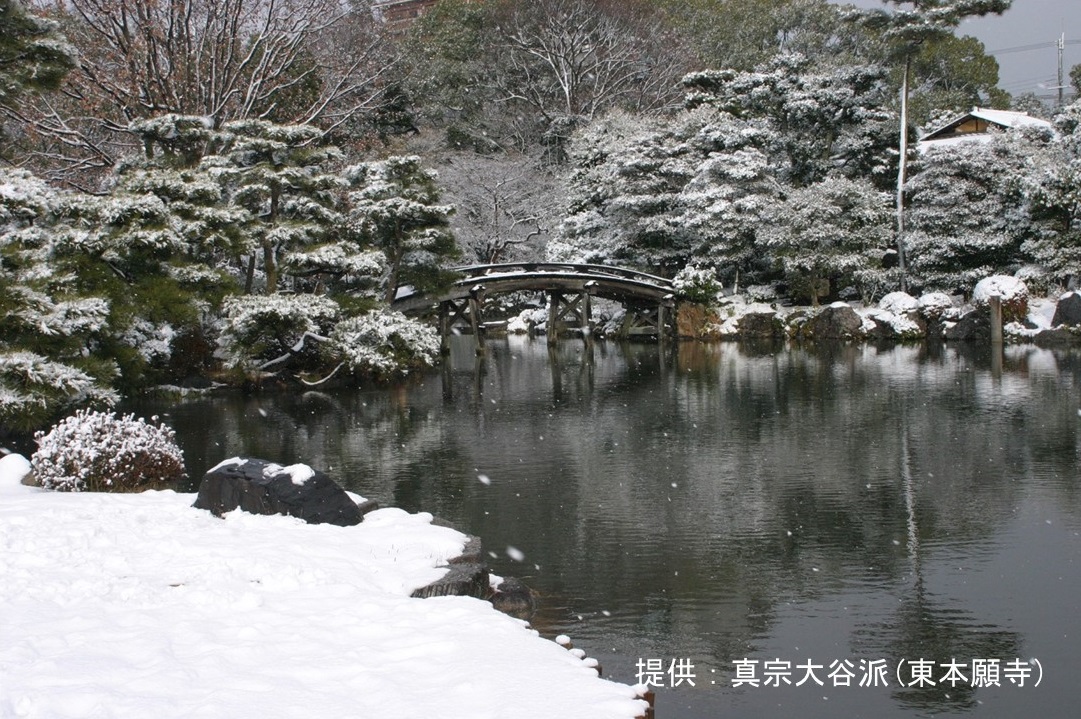 The Shosei-en Garden boasts a beautiful view of a pond with a bridge and some wooden buildings. The Onrindo building is normally closed to the public, but it will be open for this limited period, allowing visitors to view its interior sliding doors that were illustrated about sixty years ago by Munakata Shiko. These illustrations are considered innovative and unique, with dynamically composed depictions of curving cypress branches and the moon reflecting on the water.
Dates
January 6th (Sat) to March 18th (Mon)
*Closed to the public from March 1st (Fri) to 3rd (Sun)
Hours
9:15 - 15:30 (Admission until 15:00) from January to February,
9:15 - 16:30 (Admission until 16:00) in March
Admission Fee
Adults ¥500 ・Age 6-12 ¥250
*Please also pay your donation at the entrance of the garden. (500 yen for adults, 250 yen for high school students and under)
It will be used for maintenance and for preservation of the garden.
Access
●10 minutes walk from Kyoto Station.
●7 minutes walk from The Kyoto Subway Karasuma Line's Gojo Station (one ride from Kyoto Station)
Official Website
11. Nishi Hongwan-ji Hiunkaku (Flying Cloud Pavilion)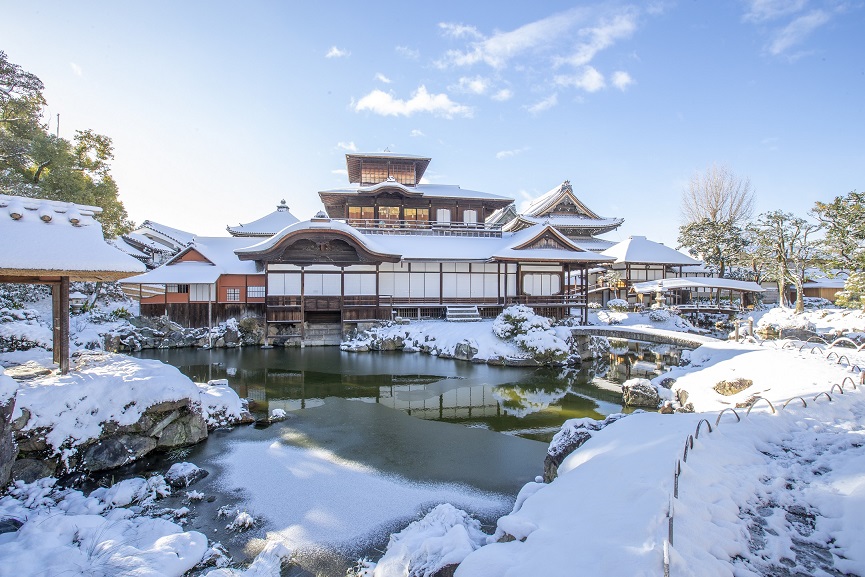 Due to its unique and outstanding architecture, Hiunkaku, part of the World Heritage site of Nishi Hongwan-ji, is considered one of the three great pavilions of Kyoto, the other two being Kinkaku-ji (the Golden Pavillion) and Ginkaku-ji (the Silver Pavillion). The name "Hiunkaku," which means "the flying cloud pavilion," derives from the pavilion's appearance--its thin columns and abundance of white shoji paper doors, in addition to its overall shape, which, unlike Kinkaku-ji and Ginkaku-ji, is asymmetrical – making it look like a floating cloud.
Dates
January 20th (Sat) to March 10th (Sun)
Hours
10:00 - 16:30 (Admission until 16:00)
Admission Fee
Adults ¥800 ・Age 6-12 ¥400
Access
●1 minute walk from Kyoto City Bus's Nishihonganji-mae bus stop (take bus #9 or #28 or #75 from Kyoto Station)
●1 minute walk from Keihan Bus's Nishihonganji-mae bus stop (take bus #311 or #312 from Kyoto Sta. Hachijoguchi bus stop)
Official Website
12. Toji Temple Gojunoto (Five-Story Pagoda)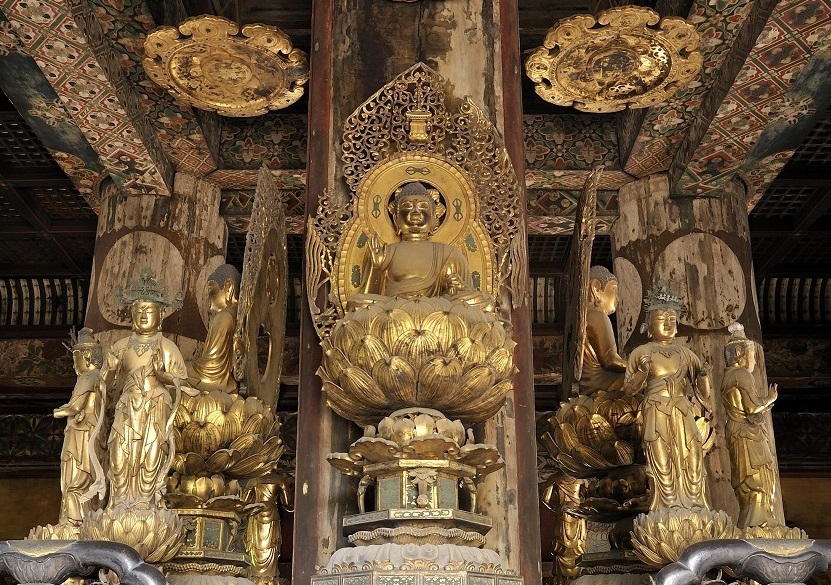 Rising about fifty-five meters above the ground, Gojunoto is the tallest wooden pagoda in Japan and a structure composing the World Heritage site of Toji Temple,. The inside of the first story of the pagoda, usually closed to public, will be specially opened during the Kyoto Winter Special Openings, allowing visitors to enter. The pillar that reaches to the fifth story of the pagoda can be seen in the center, surrounded by Buddhist images on all four sides.
Dates
January 6th (Sat) to March 18th (Mon)
Hours
8:30 - 17:00 (Admission until 16:30)
Admission Fee
Adults ¥800・Age 16-18 ¥700・Age 6-15 ¥500 (fee includes general admission)
Access
●15 minutes walk from Kyoto Station.
●5 minutes walk from Kyoto City Bus's Toji-michi bus stop (take bus #205 from Kyoto Station)
Official Website
13. Daigo-ji Temple Reihokan (Museum Winter special exhivitions)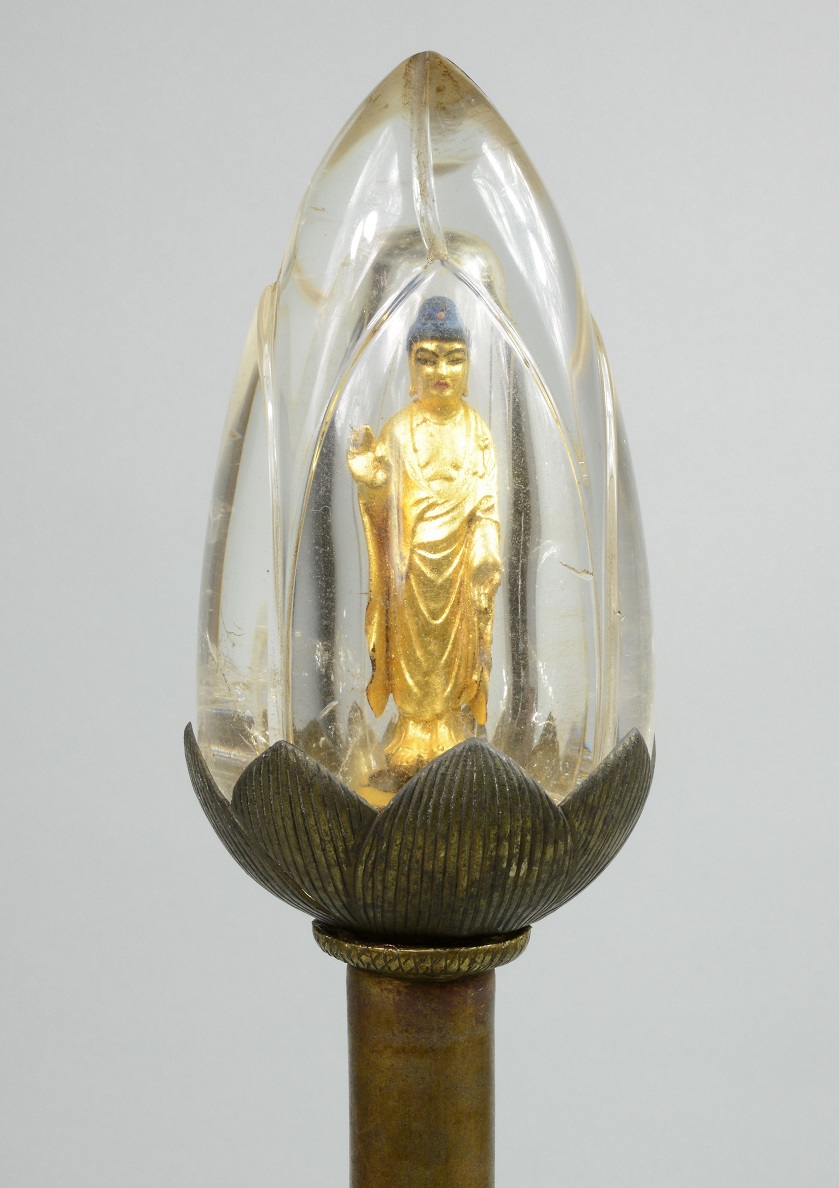 Reihokan, the museum of the World Heritage site Daigo-ji Temple, stores many of the temple's treasures, including many sculptures and paintings. This winter's special exhibition features a rare Buddhist image. The special piece is a five-centimeter-tall, gold-leafed Buddhist statue inside clear quartz shaped like a lotus bud. The eight-hundred-year-old statue was shown to the public for the first time in 2018.
Dates
January 27th (Sat) to March 3rd (Sun)
Hours
10:00 - 16:00 (Admission until 15:30)
Admission Fee
Adults ¥800 Free for persons age 6-12
Access
●10 minutes walk from The Kyoto Subway Tozai Line's Daigo Station (From Kyoto Station, take JR Tokaido Line to JR Yamashina Station., then take The Kyoto Subway Tozai Line from Subway Yamashina Station)


●1 minute walk from Keihan Bus's Daigo bus stop (take bus from Kyoto Station. Hachijoguchi bus stop)

Official Website