The 2023 Aoi Matsuri Festival Procession will be carried out today(May 16)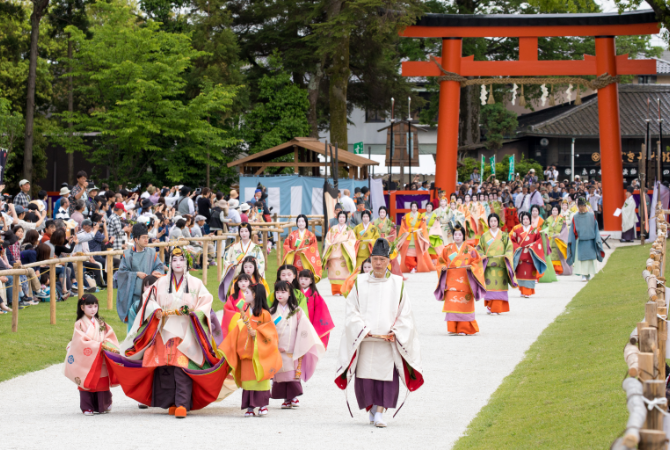 The 2023 Aoi Matsuri Festival Procession will be carried out today(May 16)
The 2023 Aoi Matsuri Festival Procession will be carried out today(May 16).

<Notice>
Be careful not to get heat strokes. Rehydrate frequently and take rests as needed.
Please make use of public transport to come to the Aoi Matsuri Festival.
Please follow the police instructions to prevent accidents.
To exit from Kyoto Gyoen National Garden, walk west to Shimodachiuri-gate (Karasuma-dori St.) after the parade to avoid crowds at Sakaimachi gate (Marutamachi-dori St.).
If you have reserved your seat, please don't forget to bring your ticket, drink, and a hat(Please avoid using umbrella and bringing big luggage).

<The Route Map of the Procession>