Kyoto Summer Special Openings 2023 will start from July 8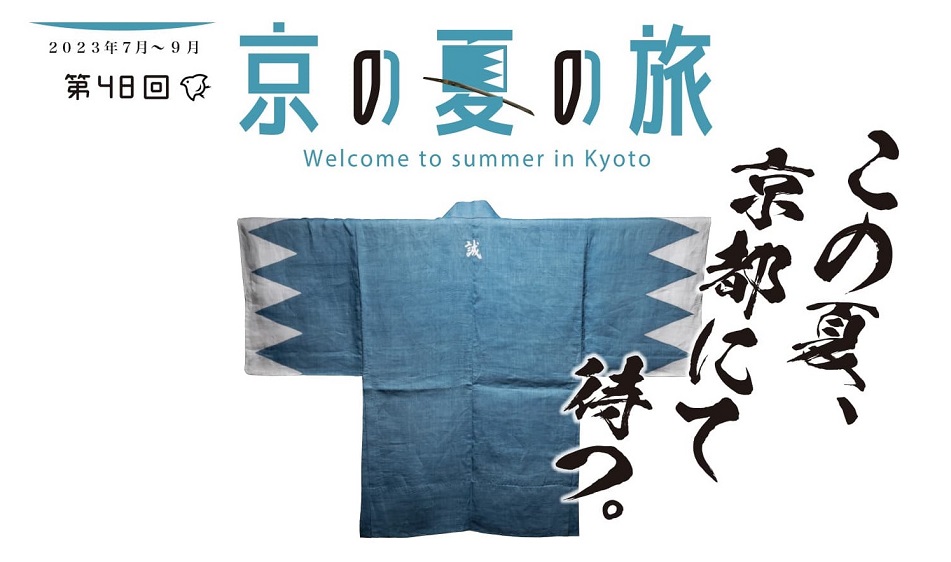 Kyoto Summer Special Openings 2023 will start from July 8
The Kyoto Summer Special Openings is a program allowing visits to temples, shrines and other historical buildings of cultural importance in Kyoto City for a limited period during the summer. The program is carried out according to different themes each year. For 2023, there are two themes: "Shinsengumi" and "World Heritage temples and shrines."
Dates:
July 8th (Sat) to September 30th (Sat), 2023
*Some of the places have different opening periods. Please check the sections for each place for details.
Special Opening Places:
・Mibu-dera Temple Main Hall & Mibuzuka
・Former Residence of the Maekawa Family
・Shintoku-ji Temple
・Sumiya
・Wachigaiya
・Ninna-ji Temple Goten(Palace & Gardens)
・Kamigamo-jinja Shrine Honden(Main Sanctuary)and Gonden(Temporary Sanctuary)
・Shimogamo-jinja Shrine Honden(Main Sanctuary)and Oidono (Old Sanctuary Kitchen)
・Old Mitsui Family Shimogamo Villa

Special opening hours:
10:00 to 16:30 (last admission 16:00) 
*The hours are different for some places. Please check the sections for each place for details.
Fee (per place):
Adults ¥800 、Age 6-12 ¥400
*Fee is different for 2 places(Ninnaji Goten and garden and Old Mitsui Family Shimogamo Villa)
Note:
During your visit to temples, shrines, etc.; we ask you to please observe the following:
(No smoking、No drinking、No eating)
・No photography in some areas. Please follow the instructions of each place when you wish to take photos. Some places may not allow photography of areas or objects related to religious worship. We ask for your understanding.
・Please unshoulder your backpack/shoulder bag or carry it in front of you in order to protect cultural property. If possible, please check in large pieces of baggage.Please refrain from visiting barefoot.
・Please do not touch any cultural property (pictures on partitions, Buddhist statues, etc.).
*Some temples may be closed for Buddhist services without notice.
*On-site guidance is available in Japanese only. English information will be provided in print or digital text.
For more information about the Kyoto Summer Special Openings, refer to the below

Kyoto Summer Special Openings 2023