Traffic Information for the KYOTO MARATHON 2023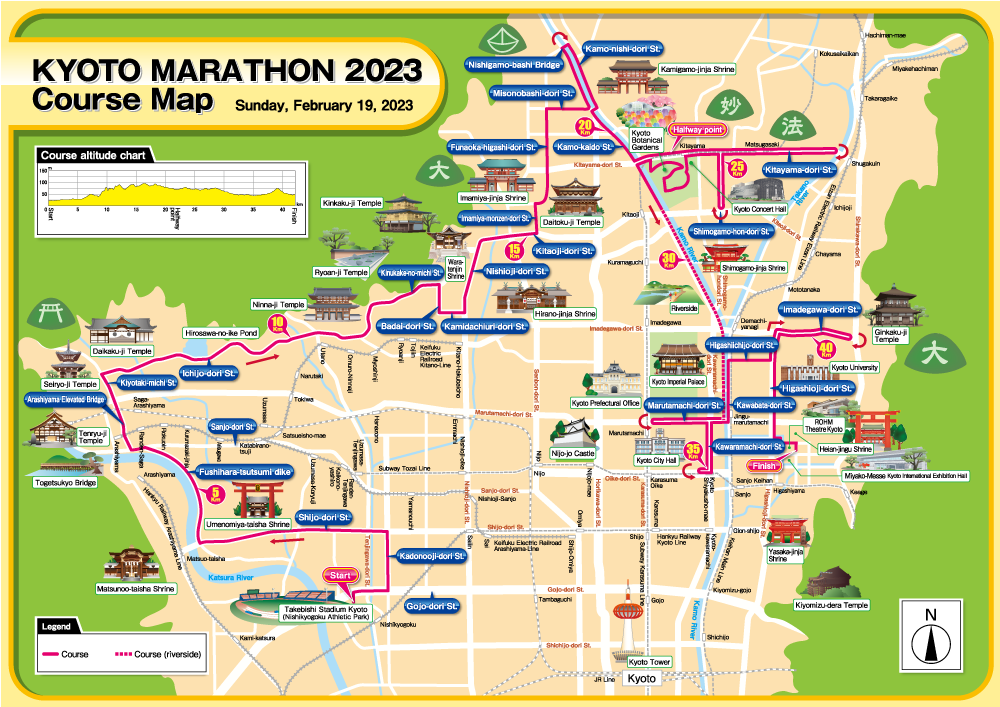 Traffic Information for the KYOTO MARATHON 2023
The KYOTO MARATHON 2023 will be held on Sunday, February 19.
Extensive traffic congestion is expected in Kyoto City, as the marathon course will be closed to traffic for several hours. To ensure the passage of emergency vehicles and fixed-route buses, please refrain from driving and use public transportation instead.
In addition, please be aware that during the marathon bus service will be affected, with changes in route and suspensions in operations.
For more details, please check the following website:
KYOTO MARATHON Official Website
https://kyoto-marathon.com/en/
Traffic Restrictions Information
https://kyoto-marathon.com/common/img/contents/traffic/traffic_outline_en.pdf