Information on the 2023 Aoi Matsuri Festival Procession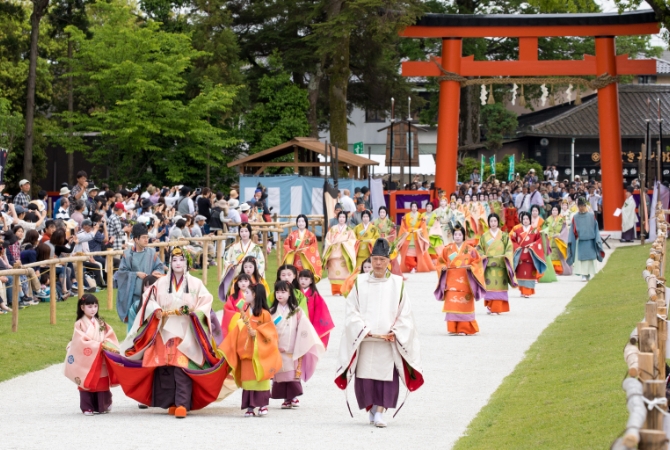 Information on the 2023 Aoi Matsuri Festival Procession
Information on whether or not the Aoi Matsuri procession will be announced on this page at 6:00 a.m. on Monday, May 15, only if it will not be held due to the bad weather. (If so, the event will be postponed to the next day, May 16.)
<Notice>
Please make use of public transport to come to the Aoi Matsuri Festival.

Please follow the police instructions to prevent accidents.

To exit from Kyoto Gyoen National Garden, walk west to Shimodachiuri-gate (Karasuma-dori St.) after the parade to avoid crowds at Sakaimachi gate (Marutamachi-dori St.).

If you have reserved your seat, please don't forget to bring your ticket (and a hat if it's sunny).
◎For more information about the Aoi Matsuri Festival, refer to the below https://kyoto.travel/en/season_festivals/aoi_matsuri.html
<The Route Map of the Procession>