Gion Matsuri Festival Premium seat -enjoying to see Yamahoko-Junko Float Procession-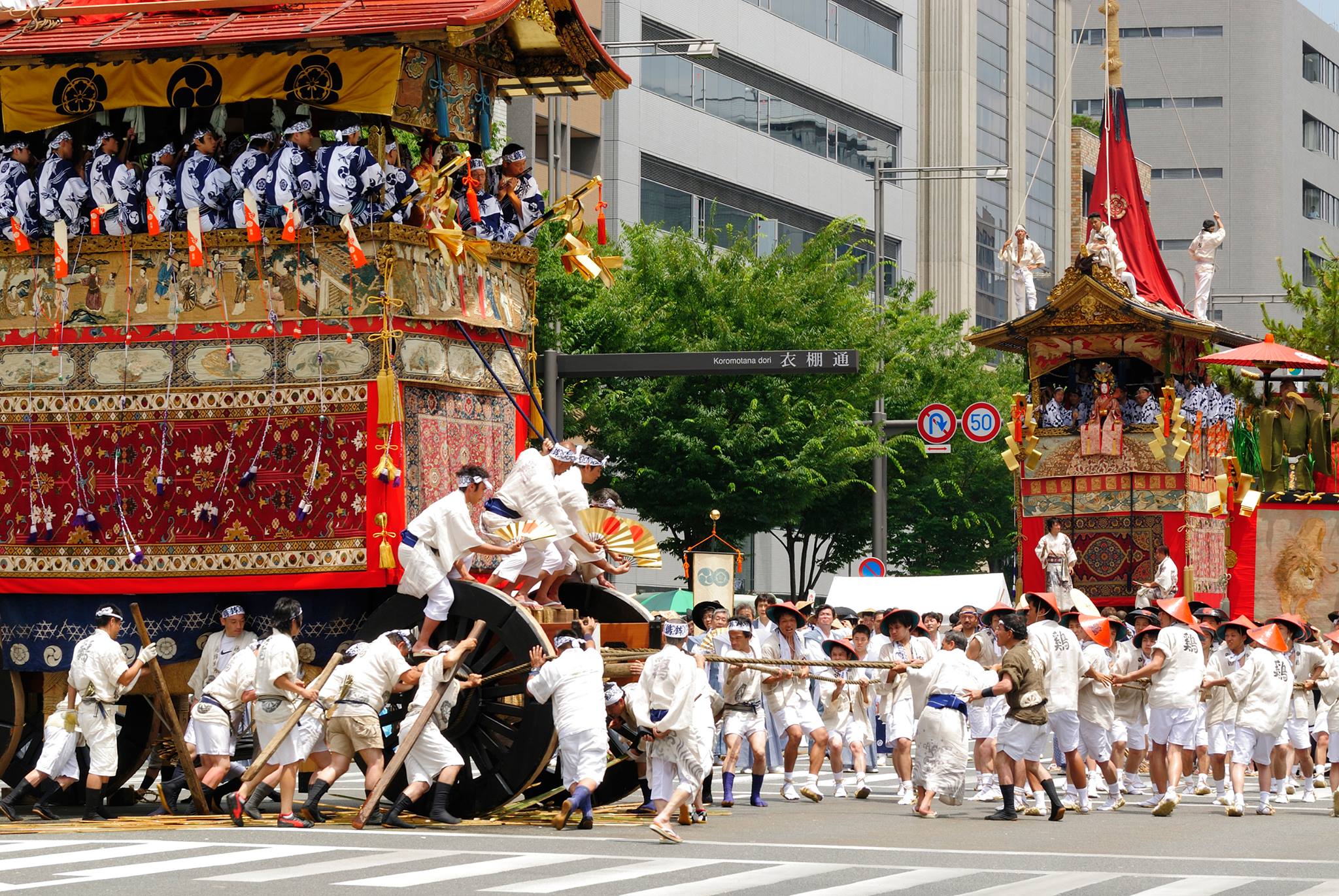 Gion Matsuri Festival Premium seat -enjoying to see Yamahoko-Junko Float Procession-
The highlight of Gion Matsuri Festival, one of the three major festivals in Japan with more than 1,000 years history.
The Yamahoko-Junko, also known as the "moving museum", you can enjoy watching in the comfort "special seat" in front of the iconic scenery "Kyoto Cityhall".
https://kyoto.travel/en/season_festivals/gion_matsuri.html
Place

Kawaramachi Oike street, southwest corner

Date

17 July 2023, Monday/National Holiday

Maximum allowed

84 seats

Deadline

16 July 2023, Sunday

Meeting time/point

9:30 am at Kawaramachi Oike street, in front of "Holly's Cafe"
https://goo.gl/maps/L5L3hb6Ye7WWPPvn9

Ending time/point

13:00 pm at Kawaramachi Oike street, in front of "Holly's Cafe"

Price
400,000 yen per person
Reservation
https://select-type.com/ev/?ev=Vu_I_t1FUFk
Menu of experiences
【Reception】
9:30am Register at check-in counter
Once after checked-in, free to come and go by showing special "ID-pass".
【Yamahoko-junko, Float procession】

10:20am Starting from Naginata-hoko, to watch "Tsujimawashi" a platform rotating to 90 degrees, using only human strength and parade.

*normally takes ca 2hours. 3hours in 2022.
*Guiding by simultaneous interpreter, using earphone-guide service
*Drink and small snacks delivered.
*Parasol for sunshade
*Special seat using Japanese "tatami chair" and "zabuton"

*Subject to change in case of rain

*Bonus:
 1, official guidebook and special commemorative ticket
 2, "tenugui" - original Japanese hand towel-,
  "chimaki" - Woven Grass Charms
   cooling towels, freezed sports drink,
  "uchiwa" - Japanese fan-, raincoat(for emergency)


【Special Lounge "Seicho-no-ma" at Kyoto City Hall】
Opening : 11:00am to 14:00pm
For Premium Seat visitor only
*Air-conditioned
*Softdrink, small snacks available

*Dismissal will be free.
What "Seicho-no-ma" is:
It has been restored to its original state, is used as a place to interact with oversea's guests such as for council meetings, ceremonies etc.