New Mind Your Manners Poster Released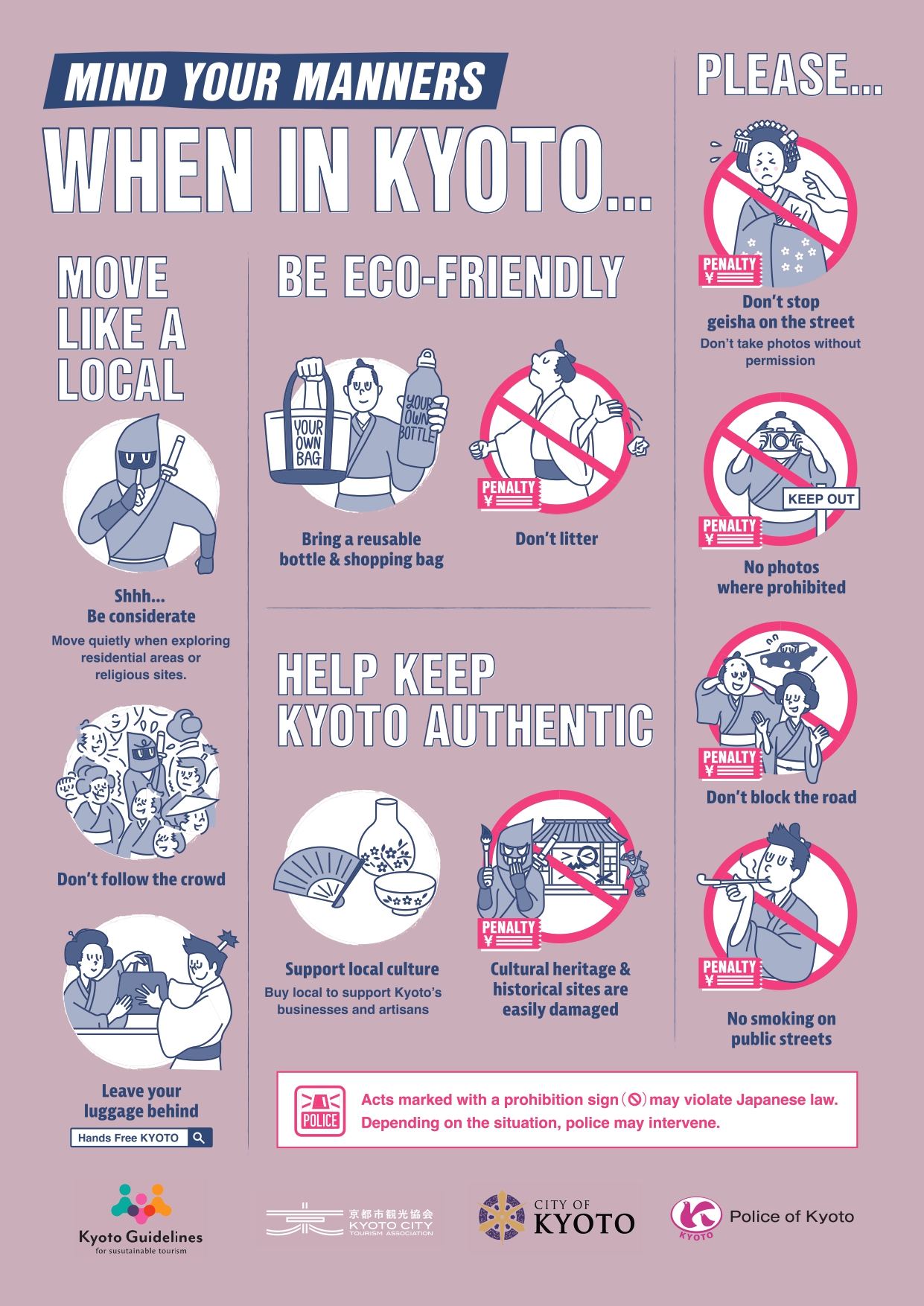 New Mind Your Manners Poster Released
We are pleased to announce the release of a new Mind Your Manners poster for visitors to Kyoto.
Mind Your Manners is a summary of the rules and etiquette that visitors should follow when visiting Kyoto.

Please take a moment to read the poster and help us create a more enjoyable and sustainable experience for everyone.
We sincerely appreciate your cooperation in making Kyoto a more sustainable destination.