The 2022 Jidai Matsuri Festival Procession will be carried out as planned today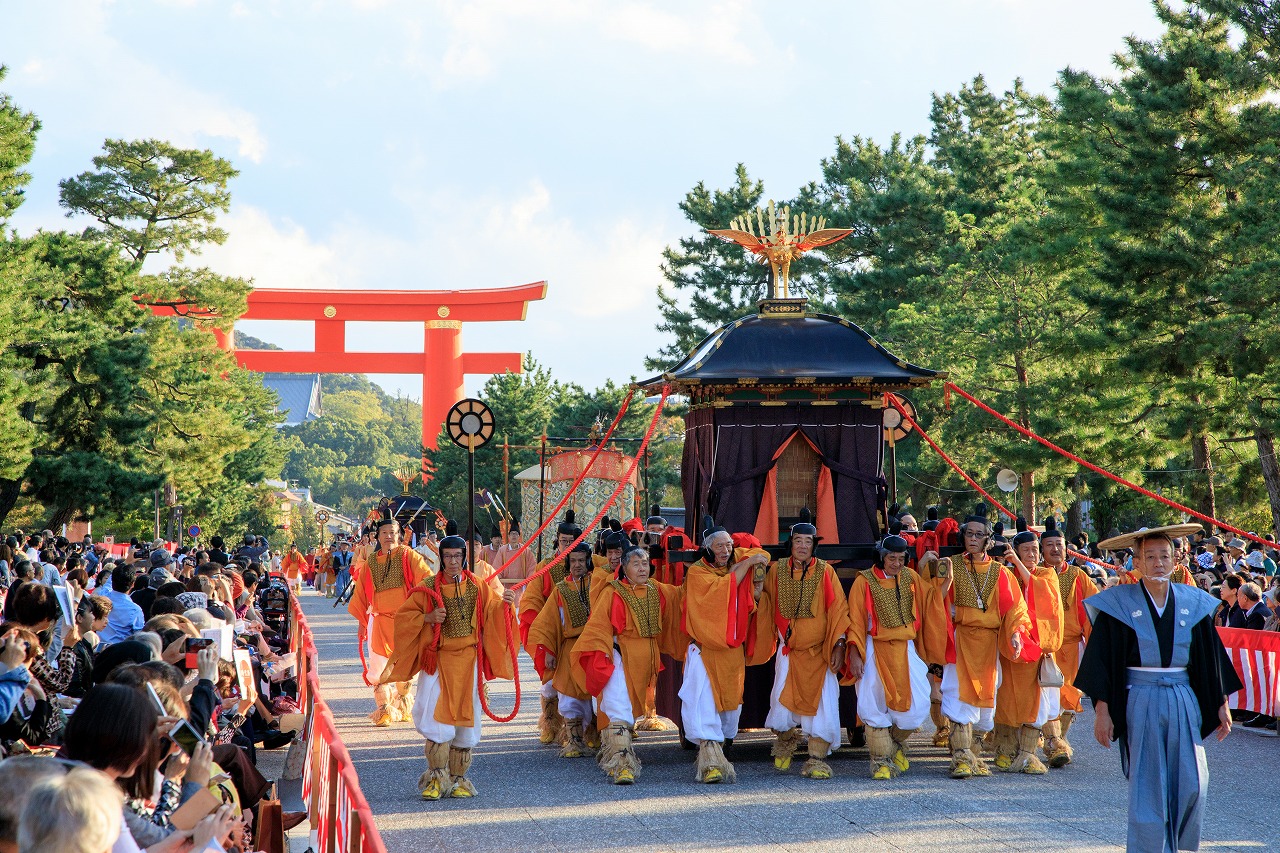 The 2022 Jidai Matsuri Festival Procession will be carried out as planned today
The 2022 Jidai Matsuri Festival Procession will be carried out as planned today.
Reserved seats to watch the procession are on sale at the Kyoto Tourist Information Center (Kyo Navi).
<Notice>
Please make use of public transport to come to the Jidai Matsuri Festival.
Please follow the police instructions to prevent accidents.
To exit from Kyoto Gyoen National Garden, walk west to Shimodachiuri-gate (Karasuma-dori St.) after the parade to avoid crowds at Sakaimachi gate (Marutamachi-dori St.).
If you have reserved your seat, don't forget to bring your ticket (and a hat if it's sunny).
We ask for your cooperation in taking preventive measures against COVID-19.
◎For more information about the Jidai Matsuri Festival, refer to the below:
https://kyoto.travel/en/season_festivals/jidai_matsuri.html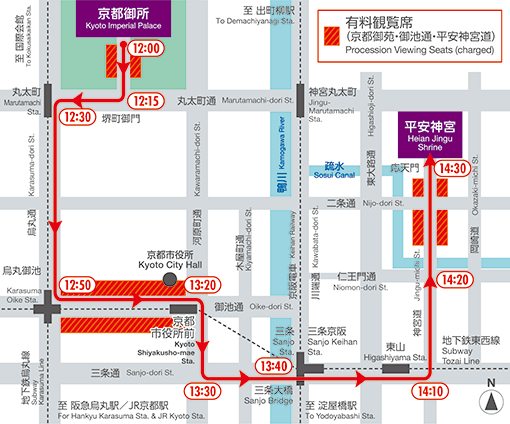 Photo by TORU MIYAKE