Introducing about Aoi Matsuri Festival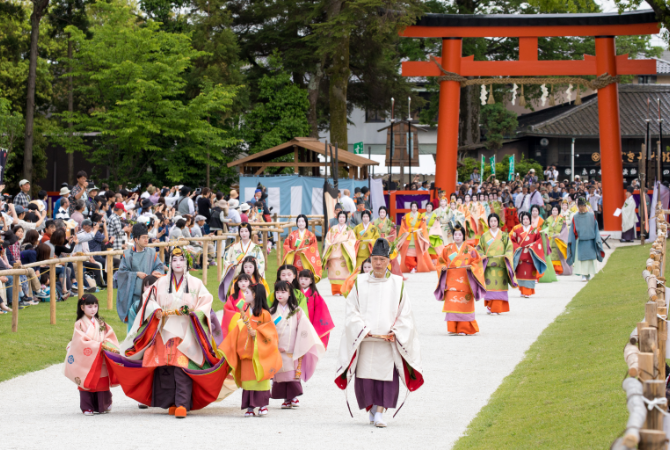 Introducing about Aoi Matsuri Festival
On May 15 Kamigamo and Shimogamo Jinja Shrines hold their annual festival which is popularly known as Aoi Matsuri, because Aoi leaves (Asarum Caulescens, species of wild ginger) are the keynote of the decoration. They are found on the court dresses, on the carriage and even on the heads and clothes of the participants.
This festival is one of the three big festivals (Aoi, Gion and Jidai) in Kyoto.
Aoi Matsuri Festival will be held for the first time in four years on May 15, 2023.
We added an introduction to about Aoi Matsuri Festival.
Aoi Matsuri Festival