Information on the 2023 Jidai Matsuri Festival Procession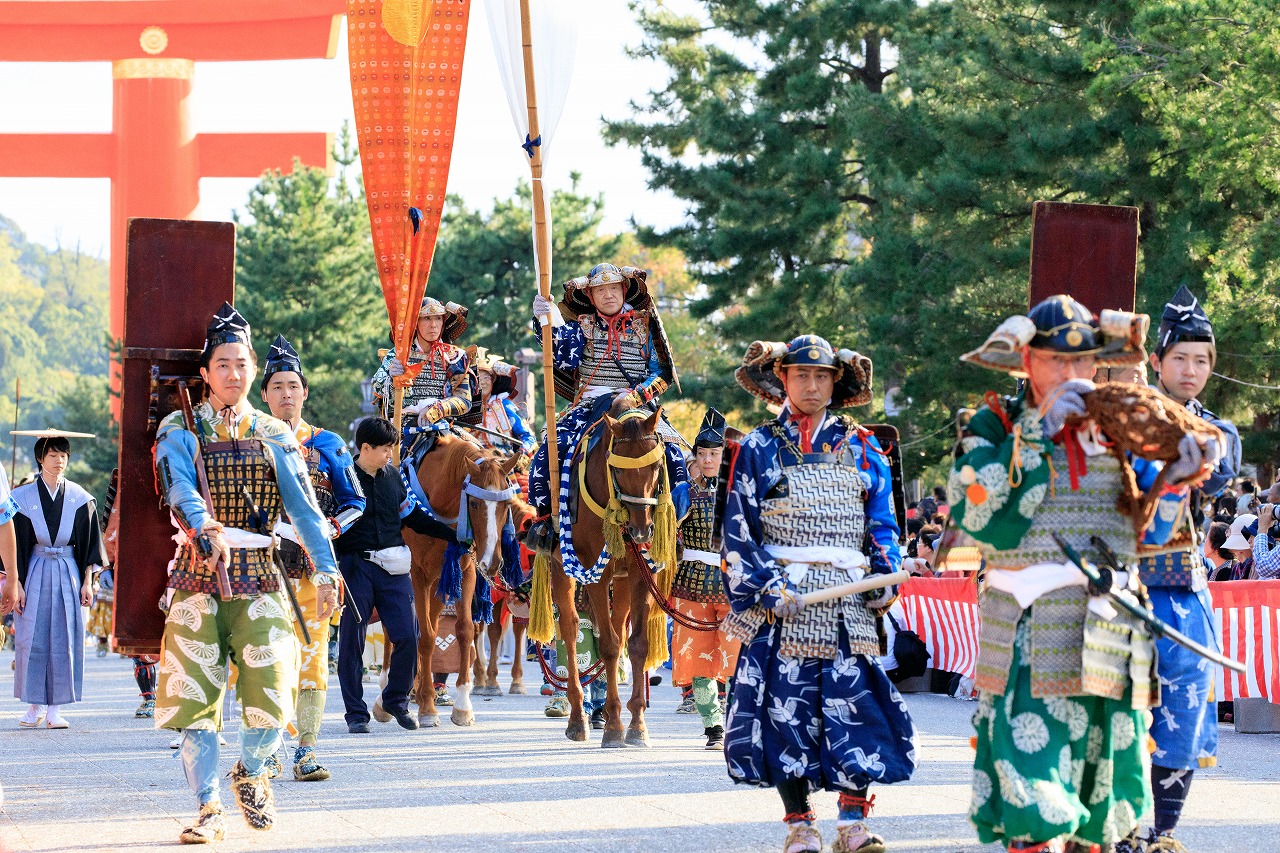 Information on the 2023 Jidai Matsuri Festival Procession
Information regarding whether the Jidai Matsuri Festival Procession will be held, will be available on this page at 7:00 am Sunday, Oct 22. (In case of rain, postponed to the next day, Oct 23)
- Reserved seats to watch the procession are on sale:
The tickets are also sold at the Kyoto Tourist Information Center (Kyo Navi).
<Notice>
- Traffic around the procession course of the Jidai Matsuri Festival will be restricted on Oct 22 (Oct 23 if it rains on Oct 22):
- Please make use of public transport (especially subway) to come to the Jidai Matsuri Festival.
- Please follow police instructions to prevent accidents.
- To exit from Kyoto Gyoen National Garden, walk west to Shimodachiuri-gate (Karasuma-dori Street) after the parade to avoid crowds at Sakaimachi gate (Marutamachi-dori Street).
◎For more information about the Jidai Matsuri Festival, refer to the website below:
<The Route Map of the Procession>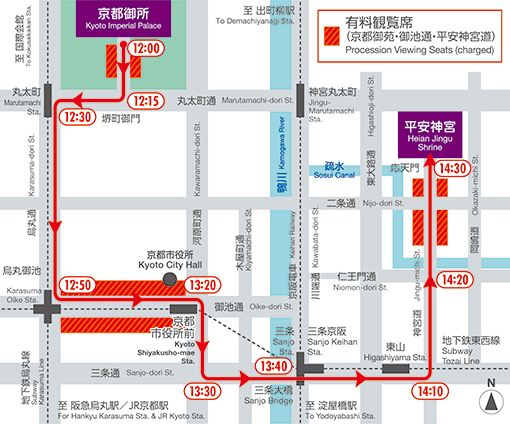 Photo by TORU MIYAKE