The 2023 Gozan Okuribi bonfires will be carried out as planned today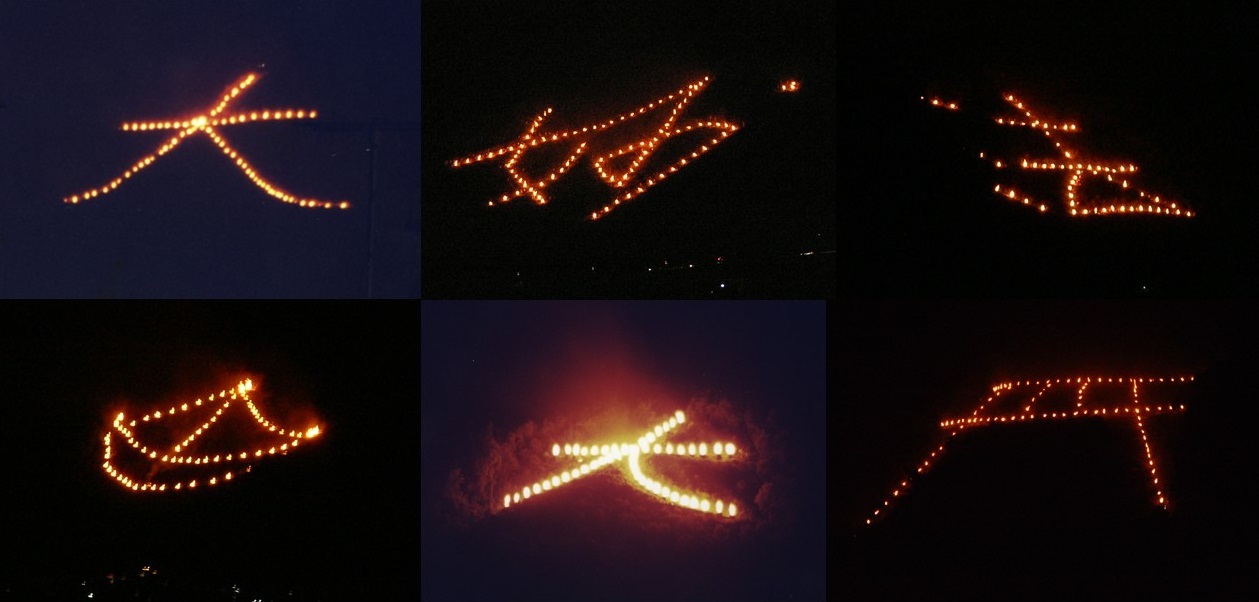 The 2023 Gozan Okuribi bonfires will be carried out as planned today
Preparation for the 2023 Gozan Okuribi bonfires is underway and the bonfires are expected to be lit as scheduled.
However, please note that the lighting time of the bonfires may be changed due to weather conditions such as rain or strong wind.
The light up time of five characters
1. 8:00 P.M. Daimonji (Greater)
2. 8:05 P.M. Myoho (Buddha's remarkable teaching)
3. 8:10 P.M. Funagata (Ship)
4. 8:15 P.M. Hidaridaimonji (Left Greater)
5. 8:20 P.M. Toriigata (Shrine Gate)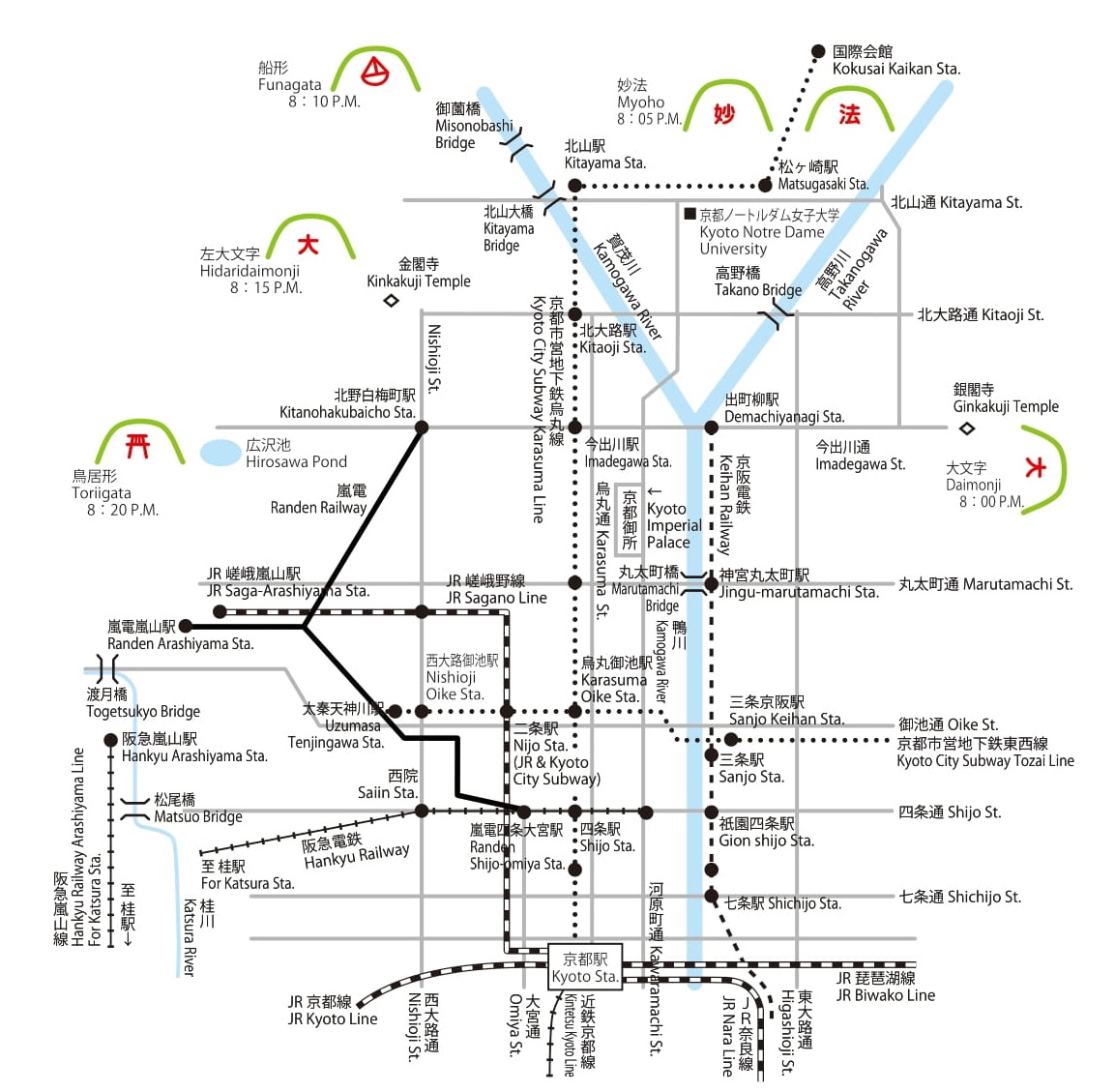 Notice
1. Hiking on the day of the Okuribi bonfires is prohibited
Entering the hills where the Okuribi are held on August 16th is prohibited for your safety and for the prevention of potential interruption of the bonfire procedures. Furthermore, the trails do not have lights.
2. Follow the instruction when viewing the Okuribi bonfires from riverbanks
Entering the riverbanks may be banned during times of high water levels. Please follow instructions from the security staff on site.
Also, regardless of the water level, you may be advised to not enter the riverbanks at night because the riverbanks are often dark and you may be at risk of accidents such as falling.
3. Please refrain from using your smartphone as you walk
Using your smartphone while you are walking among crowds may result in falling over or bumping into other pedestrians and causing serious accidents.
Live camera
We provide real-time live cameras that stream the crowdedness of some stations near Gozan Okuribi.
(Aug16, 7:00pm-9:00pm, 2023)
Eizan Railway Demachiyanagi Station

Keihan Railway Demachiyanagi Station Underground Ticket Gates


For details about Gozan Okuribi bonfire, refer to the following link:
About the Gozan Okuribi bonfire