We have started sharing live cameras of Kyoto Economy Center Shijo-dori Street and Hankyu Karasuma Station(July14 - July24, 2023)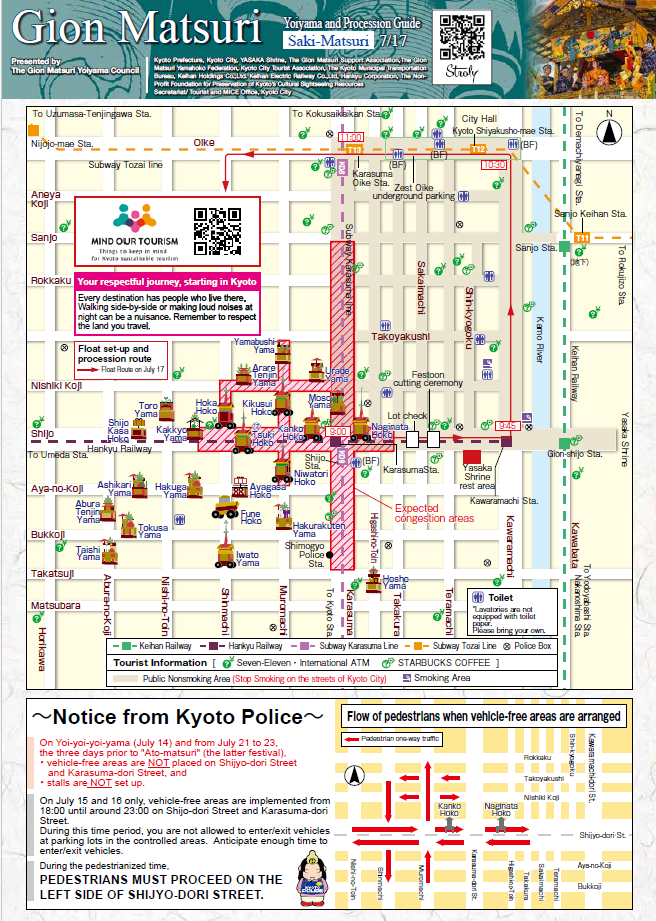 We have started sharing live cameras of Kyoto Economy Center Shijo-dori Street and Hankyu Karasuma Station(July14 - July24, 2023)
We provide useful information for avoiding congestion, by forecasting comfort levels around popular spots, real-time information from live cameras, and attractive sightseeing spots that are relatively empty even during the daytime.
We have started sharing live cameras of Kyoto Economy Center Shijo-dori Street and Hankyu Karasuma Station(July14-24, 2023)

Kyoto Economy Center Shijo-dori Street
Hankyu Karasuma Station West ticket gate
<Notice>
・Be careful not to get heat strokes. Rehydrate frequently and take rests as needed.
・Take advantage of Kyoto's efficient public transportation network to visit.
・Follow safety instructions from the police and other security staff to avoid accidents caused by congestion of pedestrian traffic.
・To avoid accidents, when you come to observe the festival, do not bring your bike with you into the areas with spectators.
・Refrain from eating or drinking as you walk.
CODE of BEHAVIOR FOR TOURISTS
Gion Matsuri Yoiyama and Procession Guide 2023
We would like you to enjoy Gion Matsuri Festival more so we have made digital maps (it works with GPS) for Saki Matsuri and Ato matsuri.