Demonstration Project for Congestion in Autumn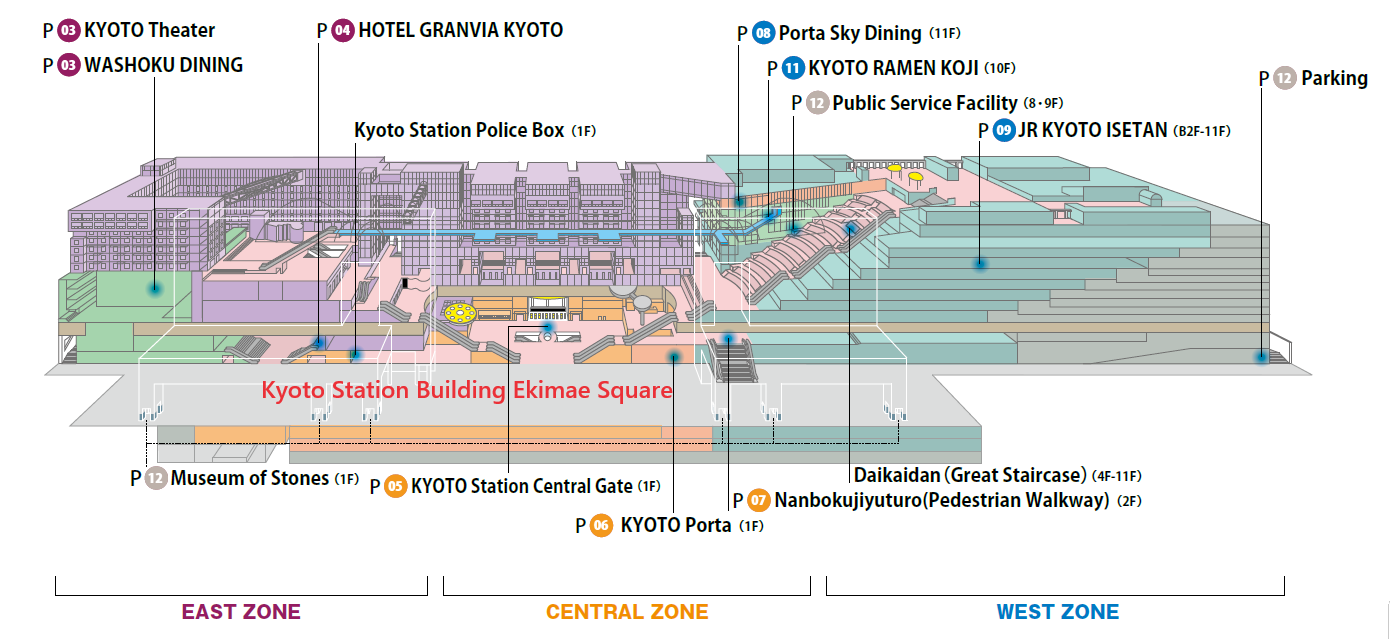 Demonstration Project for Congestion in Autumn
(1) Launch of temporary transportation information center
We will open a multilingual (Japanese, English, Chinese, and Korean) transportation information center for a limited period to cater to tourists heading to sightseeing attractions via Kyoto Station.
This will contribute to reducing the concentration on the same travel routes by guiding and directing travelers to the most appropriate public transportation for their purpose, including subways and taxis.
■ Scheduled dates
Six days: November 18 (Sat), 23 (Thu) - 26 (Sun), and December 3 (Sun), 2023 /Hours: 9:00 to 20:00
■ Location
Kyoto Station Building Station Ekimae Square (in front of Hotel Granvia Kyoto)
(2) Temporary baggage storage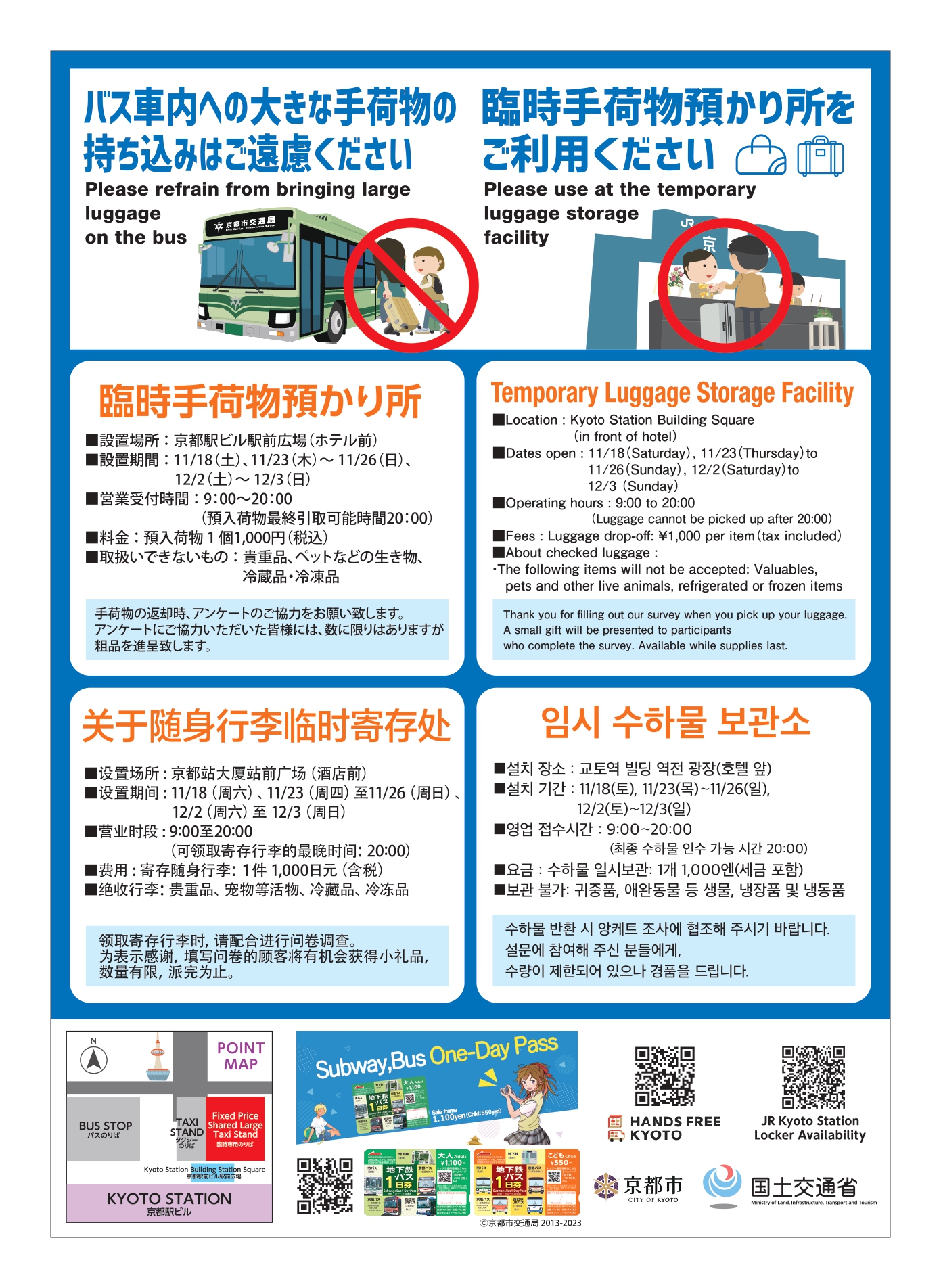 *Click here for the larger image

A temporary baggage drop-of counter will be set up for visitors travelling to sightseeing destinations from Kyoto Station, providing temporary baggage storage and delivery services.
■Location : Kyoto Station Building Square (in front of hotel)
■Dates open : November 18 (Saturday), November 23 (Thursday) to November 26 (Sunday), December 2 (Saturday) to December 3 (Sunday)
■Operating hours : 9:00 to 20:00 (Baggage cannot be picked up after 20:00)
■Fees : ・Baggage drop-off: ¥1,000 per item (tax included)
・Hotel delivery: ¥1,500 per item (tax includeed)

〇Same-day delivery: Baggage dropped off by 13:00 will be delivered to the hotel by 17:00 on the same day.
*Please note that congestion is expected during the autumn foliage season. Hotel delivery times may be delayed due to traffic conditions during this period.
■About checked baggage :
・The following items will not be accepted: Valuables, pets and other live animals, refrigerated or frozen items
For more details