The 2023 Jidai Matsuri Festival Procession will be carried out as planned today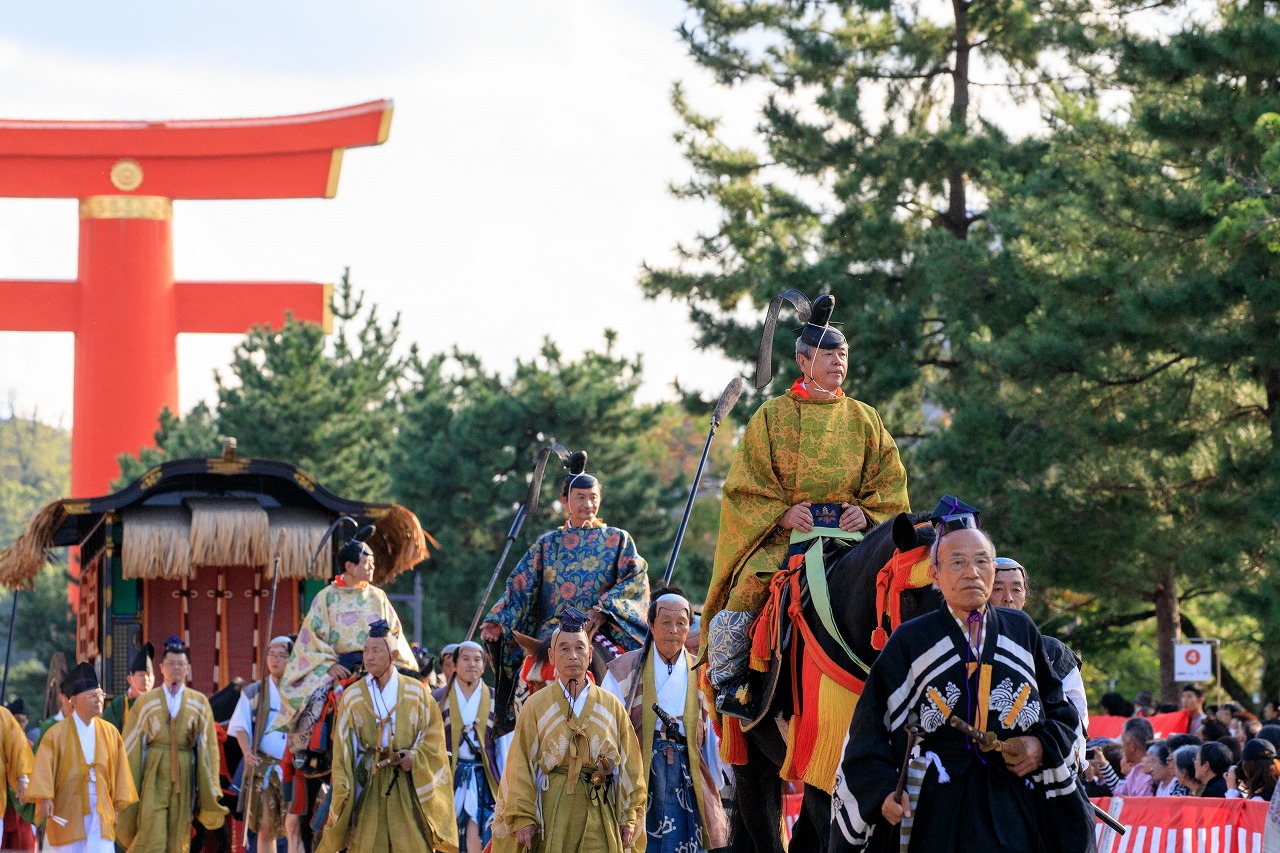 The 2023 Jidai Matsuri Festival Procession will be carried out as planned today
The 2023 Jidai Matsuri Festival Procession will be carried out as planned today.

<Notice>
- Please make use of public transport to come to the Jidai Matsuri Festival.
- Please follow the police instructions to prevent accidents.
- If you have reserved your seat, please don't forget to bring your ticket (and a hat if it's sunny).
◎For more information about the Jidai Matsuri Festival:
◎Same-day purchase of tickets
Tickets for the Procession Viewing Seats will be available for same-day purchase at the following places:

1. Kyoto Imperial Palace: headquarters tent in Block 7
2. Oike-dori Street: headquarters tent in Kyoto City Hall Square
Please check the the live camera before you come to check the congestion.
(Streaming date: 1:00 pm to 3:00 pm, Oct 22 (Sun), 2023)
<The Route Map of the Procession>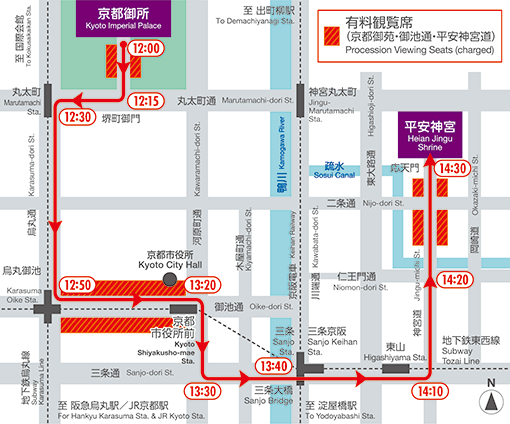 Photo by TORU MIYAKE