Web Apps & Services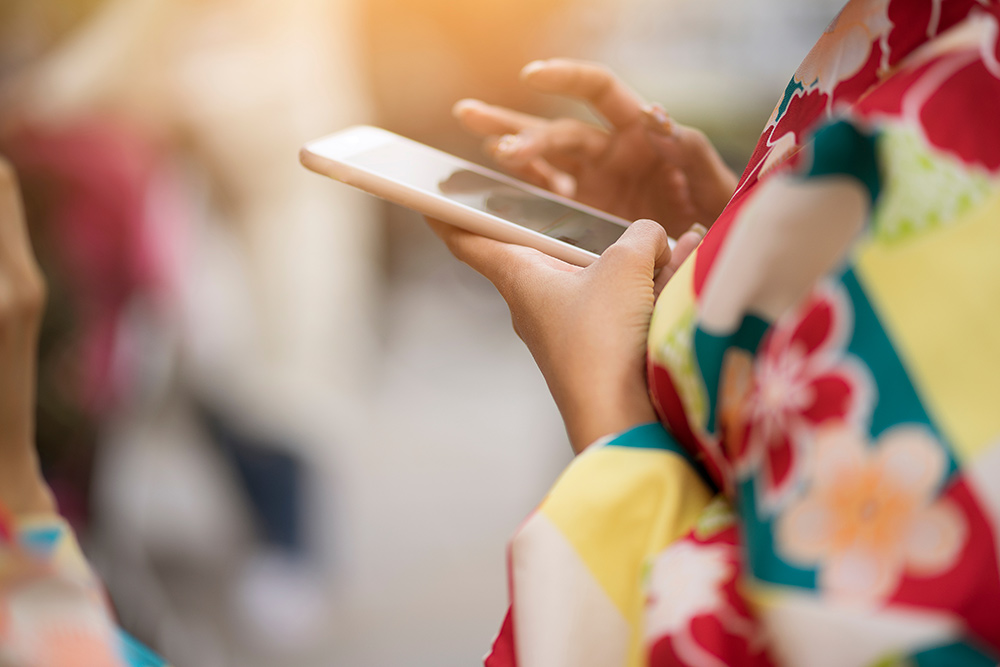 Web Apps & Services
You'll have a much easier time getting around Kyoto by downloading these useful map and translation apps before you set out on your trip.
*You may be charged by your provider for downloading applications and using cellular service.
Useful Applications When Touring Kyoto: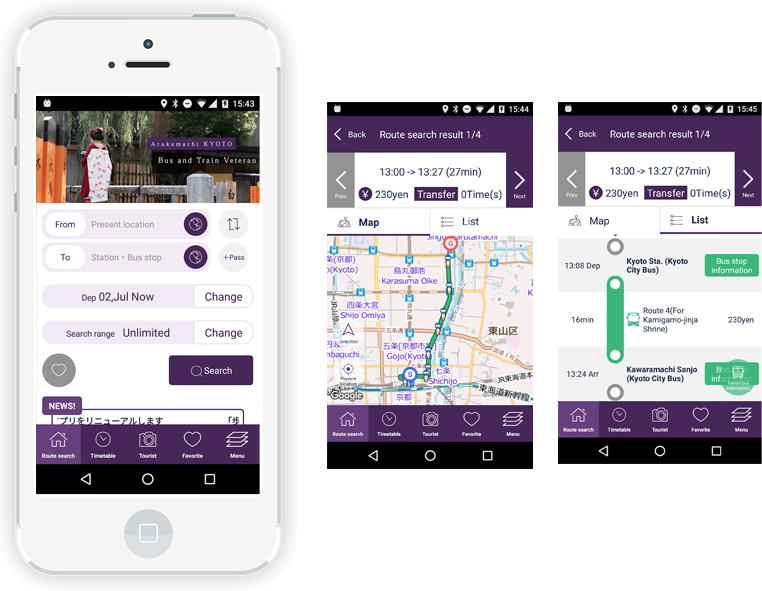 Arukumachi Kyoto
【Download】
Japan Travel by Navitime
Use Japan Travel by NAVITIME and you can get around as smoothly as a local!
(Language: English)
【Download】
smartEX: Train Booking App
Purchase your Tokaido Sanyo Shinkansen tickets easily using this application!
【Download】
Japan Official Travel App by (JNTO) - Japan National Tourism Organization
【Download】
On the trip
【Download】
Google Store: Not Available for Android
VoiceTra
【Download】
Safety tips
【Download】
Websites & Services
Gurunavi
GURUNAVI is one of Japan's leading gourmet & restaurant guides. Using the Gurunavi app, you can search for restaurants by a variety of guidelines, including type of cuisine and location.
Gurunavi Website
(Language: English)
Sharing Kyoto
Whether you're just planning or already here and loving it, a Sharing Kyoto membership grants you access to a range of useful tools and services to help you in Kyoto.
Voyagin
Use Voyagin to find a variety of unique tours and activities to do within Kyoto and around Asia.
Voyagin Website
(multi-language)
Live Japan
Using the Live Japan app, you can learn about Kyoto's most well-known tourist destinations and things to do even from abroad! You can even discover popular shops, events, and souvenirs too.
Live Japan Website
(multi-language)
Tsunagu Japan
Tsunagu Japan contains a collection of articles on activities to do in Kyoto and around Japan. You will find information that will make your stay in Kyoto a worthwhile one.
Tsunagu Japan Website
(multi-language)
Trip Advisor
Trip Advisor is the world's largest travel platform. Explore endless reviews and opinions from travelers themselves and compare accommodation prices.
Trip Advisor Website
(multi-language)
【Download】