[Kasagiya] The Elegant Sweetness and Fluffy Texture of Ohagi (Pounded Rice Covered in Red Bean Paste)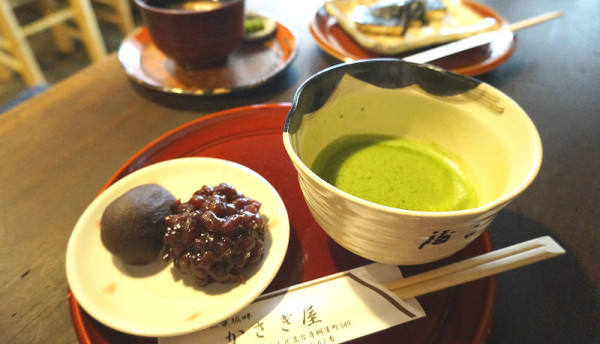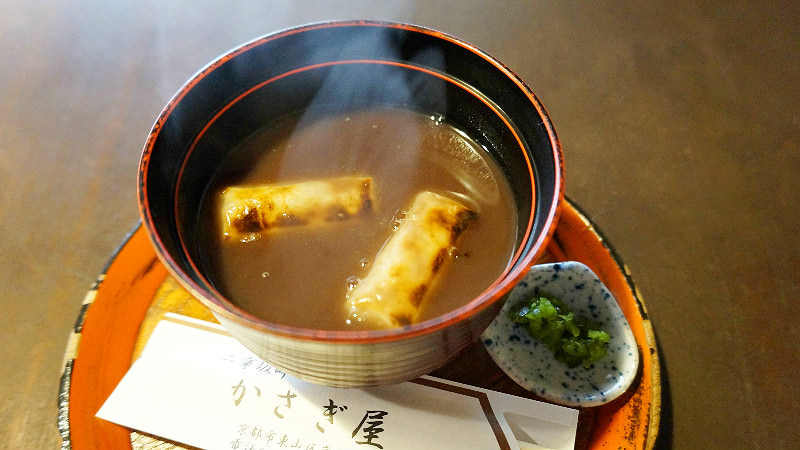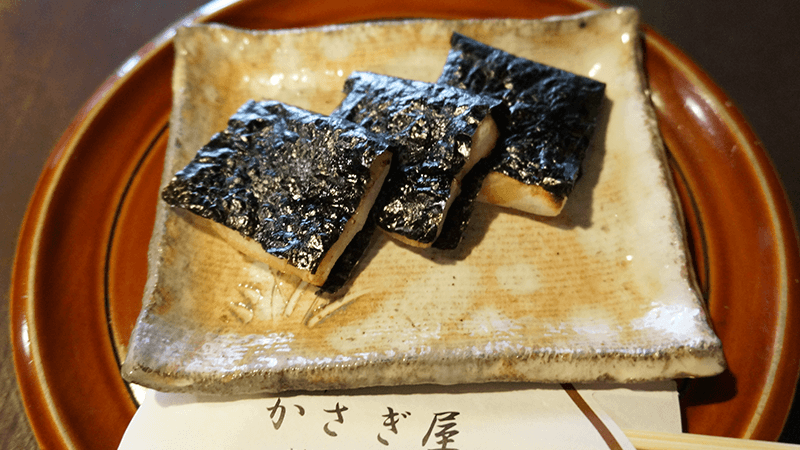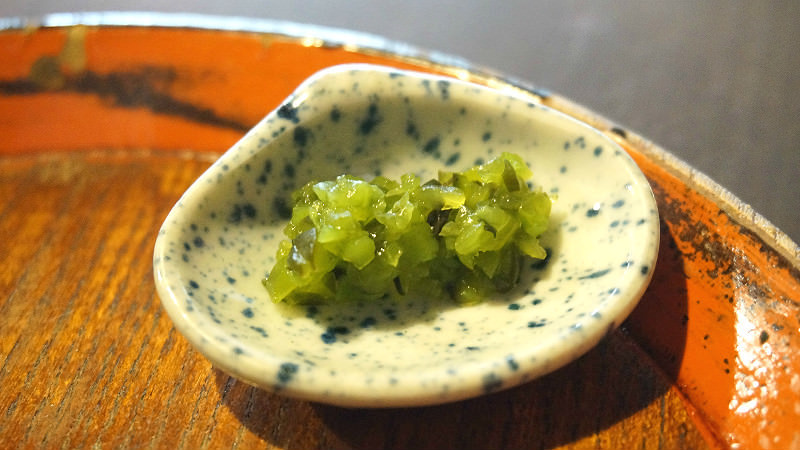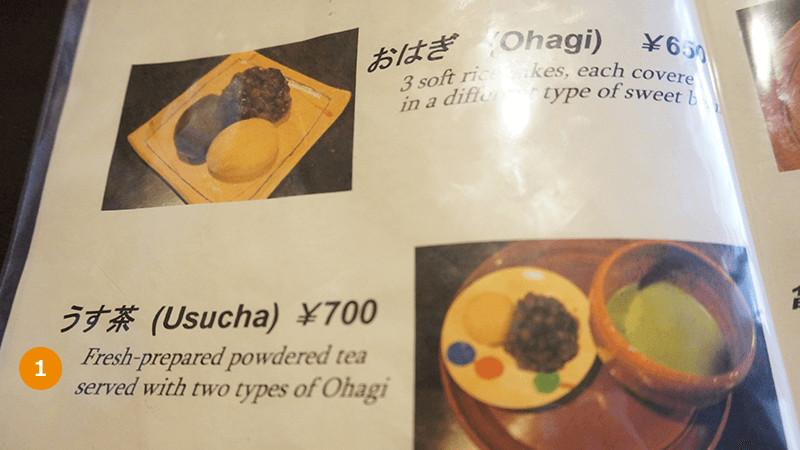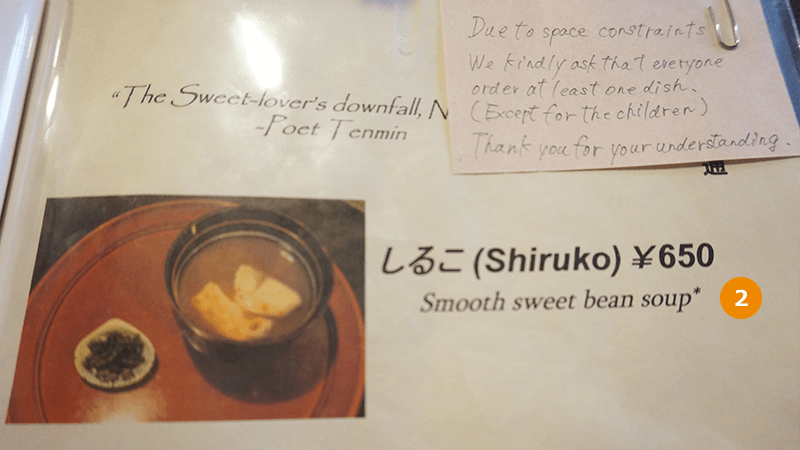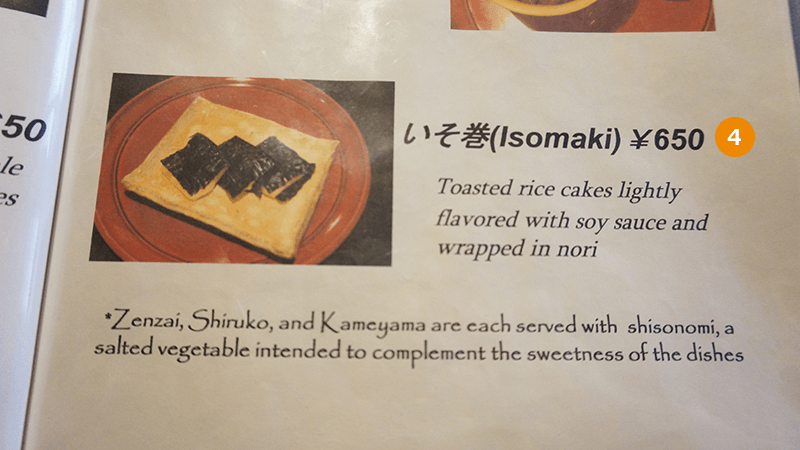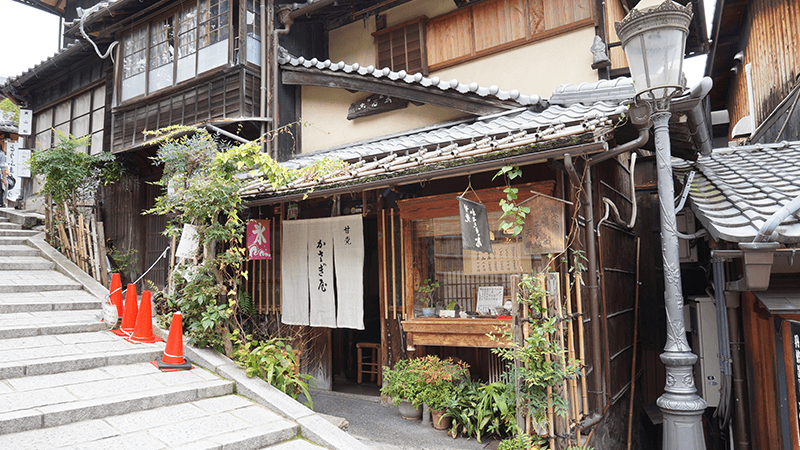 [Kasagiya] The Elegant Sweetness and Fluffy Texture of Ohagi (Pounded Rice Covered in Red Bean Paste)
This Japanese confectionary near Kiyomizu Temple has been in business for 100 years. The interior has a traditional Japanese feel that hasn't changed since the shop first opened. Just looking at some of the antique items used for years is a joy; some of these include an old black telephone, Japanese dolls, and an antique clock. The specialty here are ohagi. Delightfully sweet adzuki (red-bean paste) on the outside, with fluffy pounded rice on the inside, these ohagi go perfectly with matcha. We hope you'll enjoy these all-hand-made sweets with no pre-made ingredients.
1,Recommended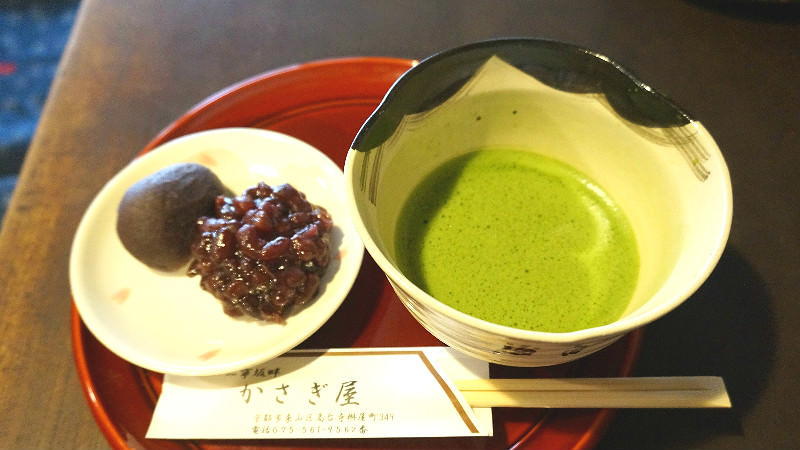 Usucha / ¥700
This is a two-piece set with usucha (a type of matcha) and ohagi. We recommend following a bite of ohagi with a sip of matcha.
2,Recommended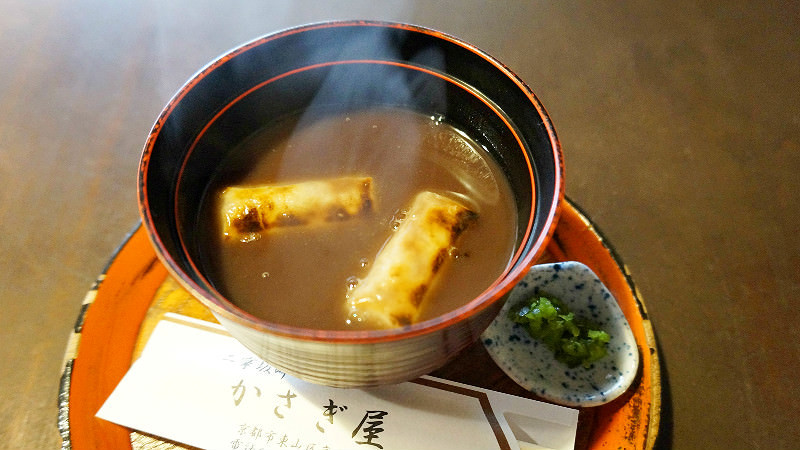 Shiruko / ¥650
Shiruko (red-bean soup) with 2 pieces of fried mochi (rice cake). Let the mochi absorb the red-bean flavor and enjoy. This dish is very hot, so be careful.
3,Let's Try!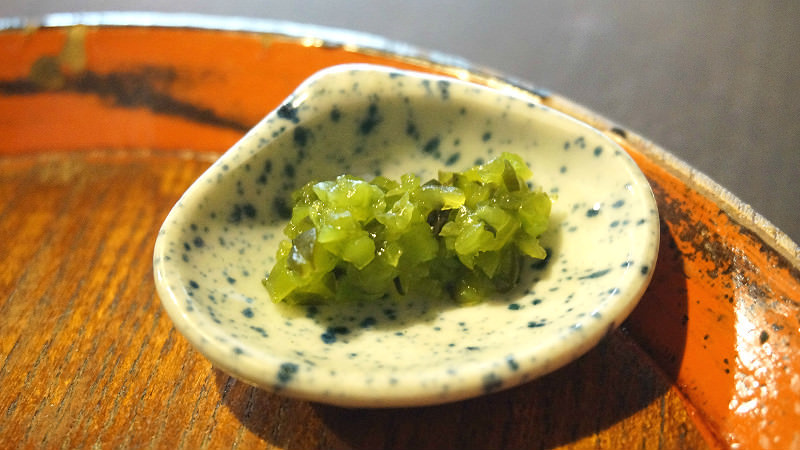 Shisonomi / *A set item that comes with shiruko
Have some of this when you've had too much sweetness; the salty flavor will cleanse your palate.
4,Let's Try!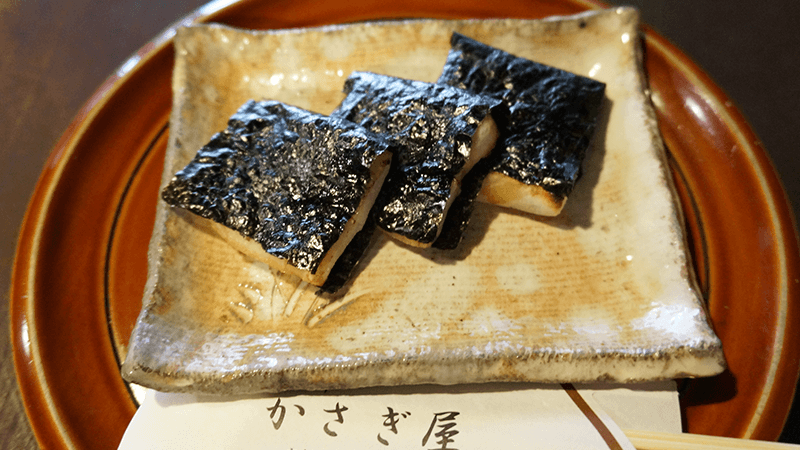 Isomaki / ¥650
Mochi fried in shoyu (Soy sauce), then wrapped in fragrant seaweed. This dish isn't just sweet, but is recommended to those who want a light meal.
How to Order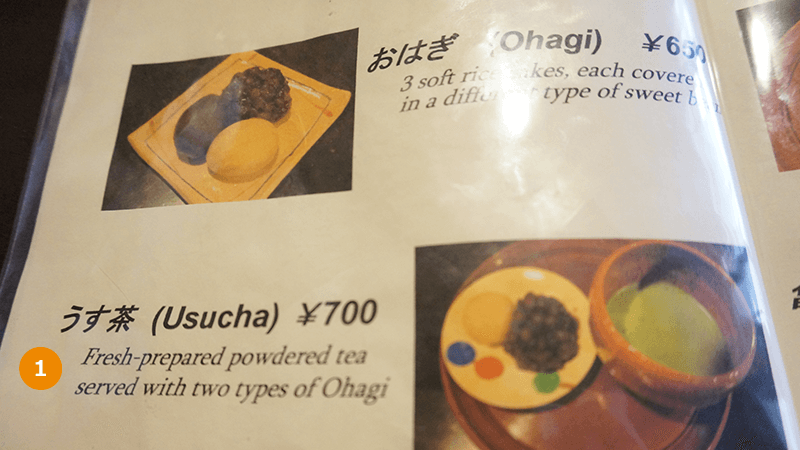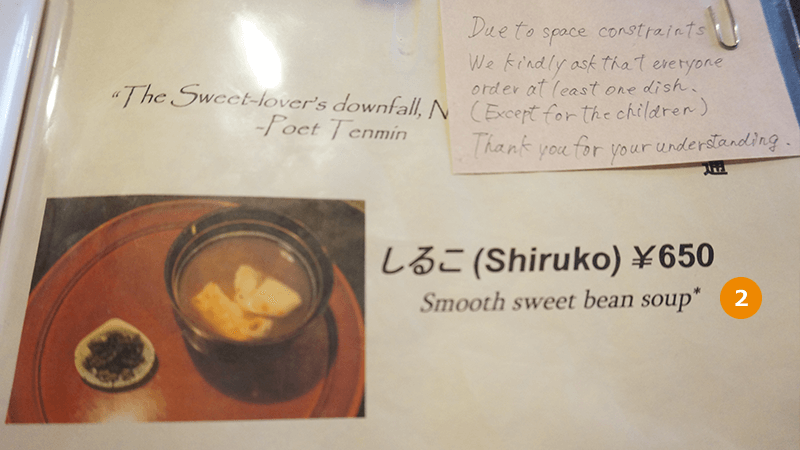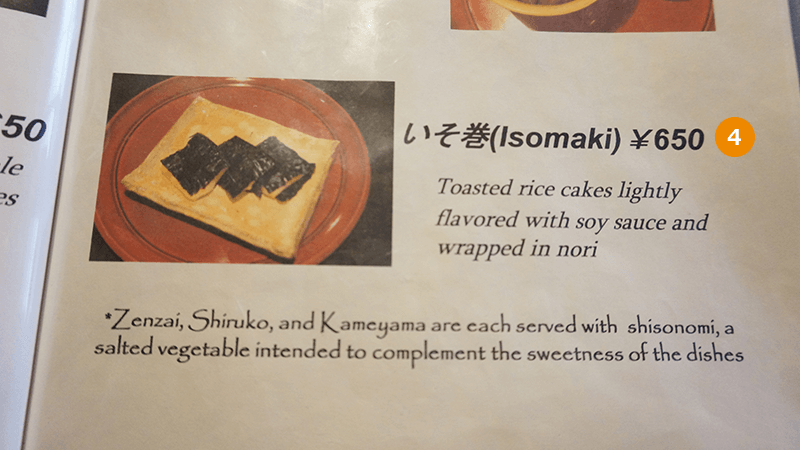 For those who like anko, please do try the ohagi. There is also ohagi shaved ice during the summer. Each customer must order one item, so please be prepared.
Order Tips
Direcciones

349, Masuyacho, Higashiyama-ku Kyoto-shi, Kyoto, 605-0826

Tel

+81-75-561-9562