Nishikyo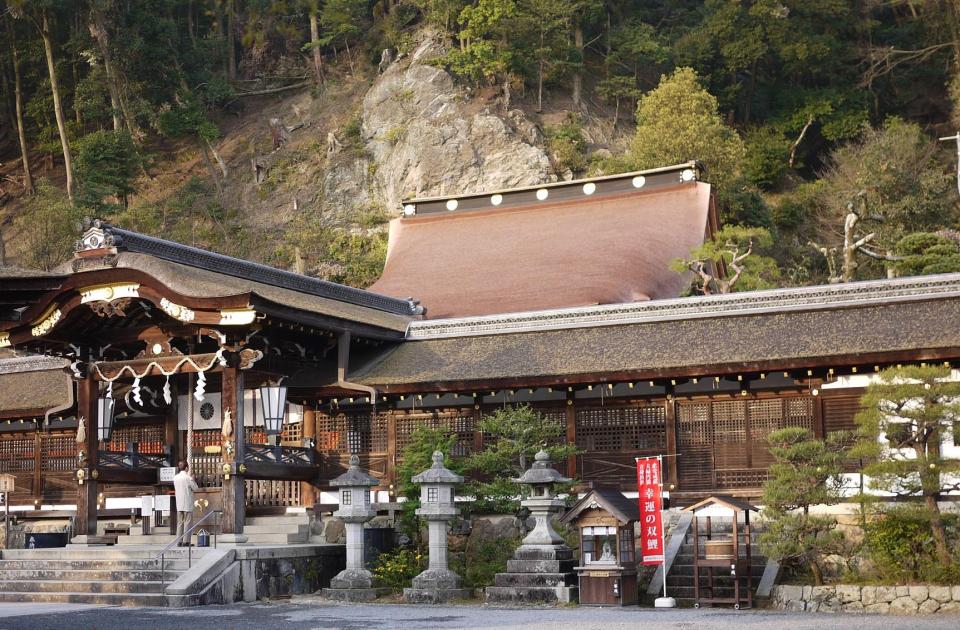 Nishikyo
Katsura/Matsuo area is one station away from Arashiyama by Hankyu Railway. There are various well-known shrines and temples to the connoisseur with its' beautiful views of bamboo groves, moss, and maple leaves.
Oharano area is at the foot of Nishiyama mountain range where is the west edge of Kyoto and have several shrines and temples related to the Medieval Japanese nobles. The area is also vibrant for farming to cultivate Kyoto vegetables and various fruits so that you can try them at local restaurants.
Sigths
●Matsunoo Taisha Shrine
It was founded in 701, making it one of the oldest in Kyoto. It was highly respected as a guardian deity of the Imperial Court of Kyoto. At the same time, it has been famous as the God of Sake. Many Sake brewers all over the country have been worshiping since ancient times. Water from Kamenoi(Tortoise well) in the shrine is said to keep sake from rotting when they brewed and is believed to promotes longevity.
https://www.matsunoo.or.jp/en/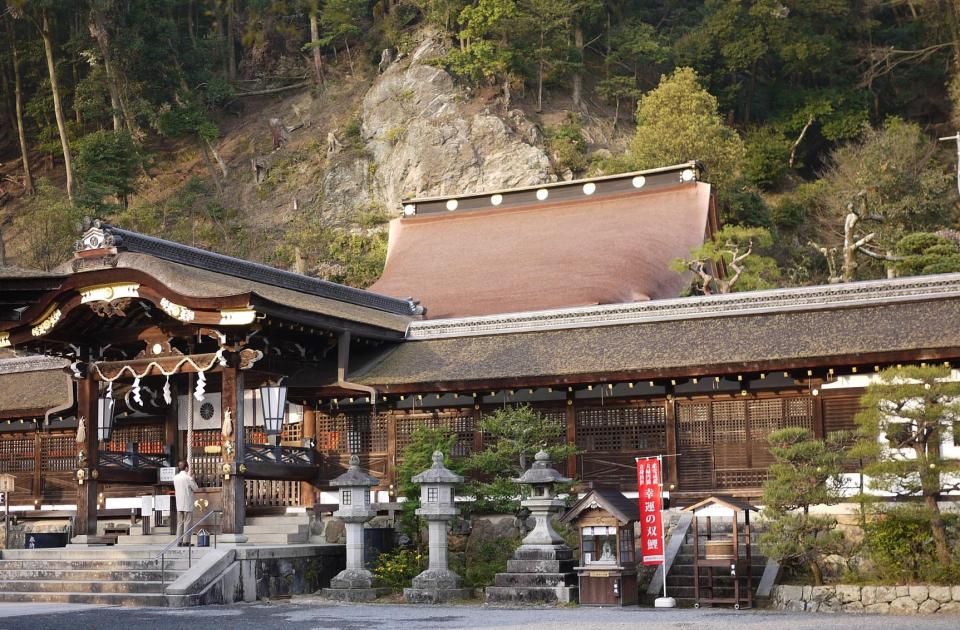 ●Jizo-in Temple
It was founded in 1367 by Samurai lord, Mr. Hosokawa who is the ancestor of the former Prime Minister Morihiro Hosokawa. It is also well known as Bamboo Temple because of the magnificent bamboo grove surrounding the precincts. Its' rock garden is also stunning. The 16 natural stones describe 16 training Arhats (Saints).
●Oharano Shrine
In 784, an Empress from the politically powerful Fujiwara clan invited this shrine to pray from Nara. It was worshiped as the guardian deity of the Fujiwara clan. Women of the Fujiwara clan customarily pray to become empress and visit in a gorgeous procession when their prayers were granted. There is a rare cherry tree called Sengan Zakura (thousand-eye cherry tree) in the precincts.It only keeps in full bloom for three days. At the end of November, the tunnel of colored maple leaves on the approach of the shrine is illuminated.
●Yoshimine-dera Temple
This temple has been visited by pilgrims since ancient time to worship the thousand-armed Kannon Bodhisattva. It's the temple in the sky where you can enjoy the city view of Kyoto from the point of 300m above sea level and seasonal flowers bloom brilliantly. The Japanese pine tree called Yuryunomatsu (Playing dragon pine tree) have been designated as a national natural monument. It stretched its' branches 37m long and over 600 years old.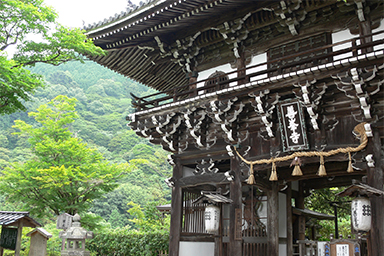 Events
●Matsuo Festival / ""Oide""(Go) / ""Okaeri""(Back)
This festival has over 1,000 years history. Portable shrines (Mikoshi) are carried through the streets and cross the Katsura River by boat on the first Sunday after April 20th and return three weeks later. It is called ""Matsuo no Aoi Matsuri"" because the portable shrines and crowns of Shinto priests are decorated with Aoi(hollyhock) and Katsura.