Moving to Kyoto for the second time: A Café Manager's Perspective on the Potentials and Values of a Place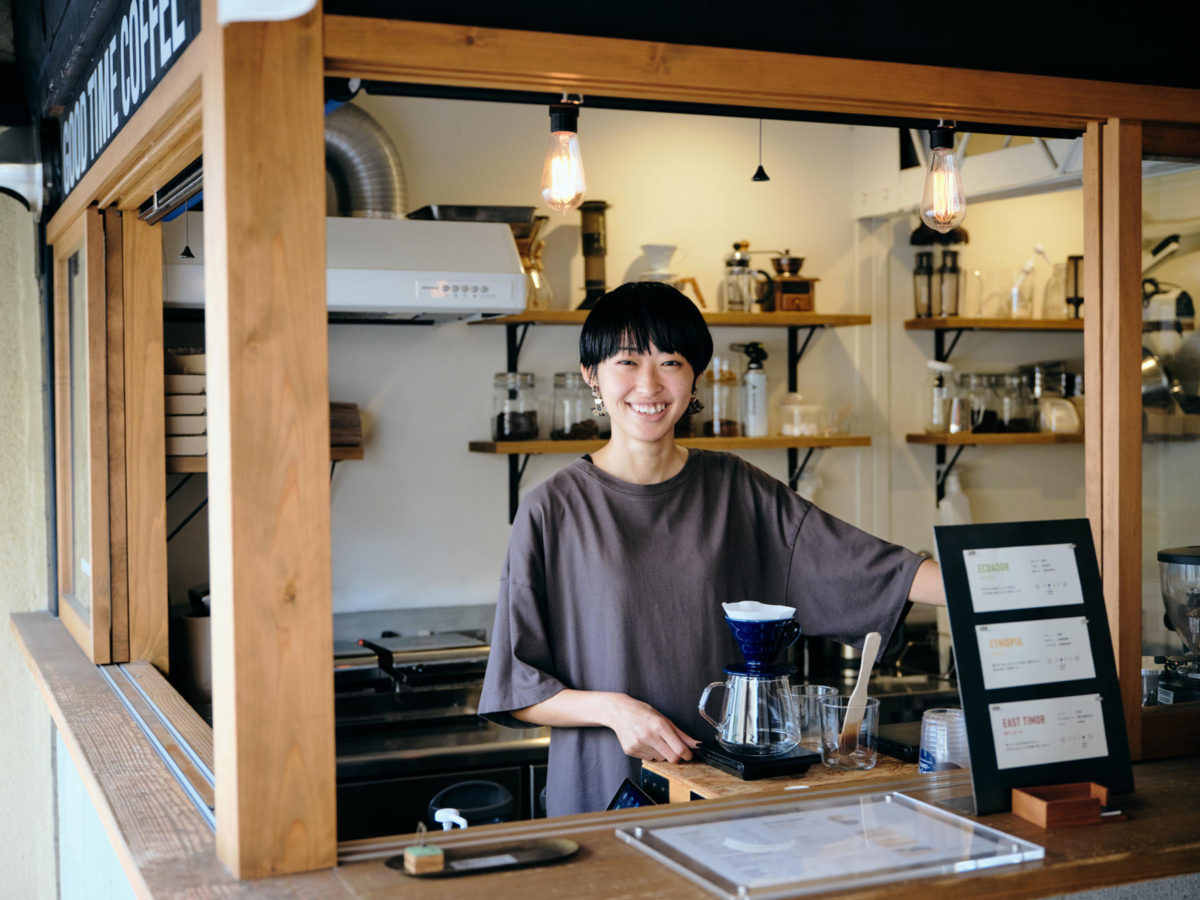 Moving to Kyoto for the second time: A Café Manager's Perspective on the Potentials and Values of a Place

Content Partner
KYOTO migration project is a website designed to support those who wish to realize their dream to live in Kyoto. We provide information on communities, jobs and housing essential to people who wish to "migrate" here.
Content Partner

KYOTO migration project is a website designed to support those who wish to realize their dream to live in Kyoto. We provide information on communities, jobs and housing essential to people who wish to "migrate" here.
Haruna Kaneko is the café manager of coffee shop GOOD TIME COFFEE. Ms. Kaneko is originally from Niigata Prefecture, but she spent her university years in Kyoto. After graduating, she got a job and moved back to Niigata, but she has since changed her job and moved back to Kyoto. As the morning light streamed into the shop before its opening hour, she talked about her current job and life in Kyoto.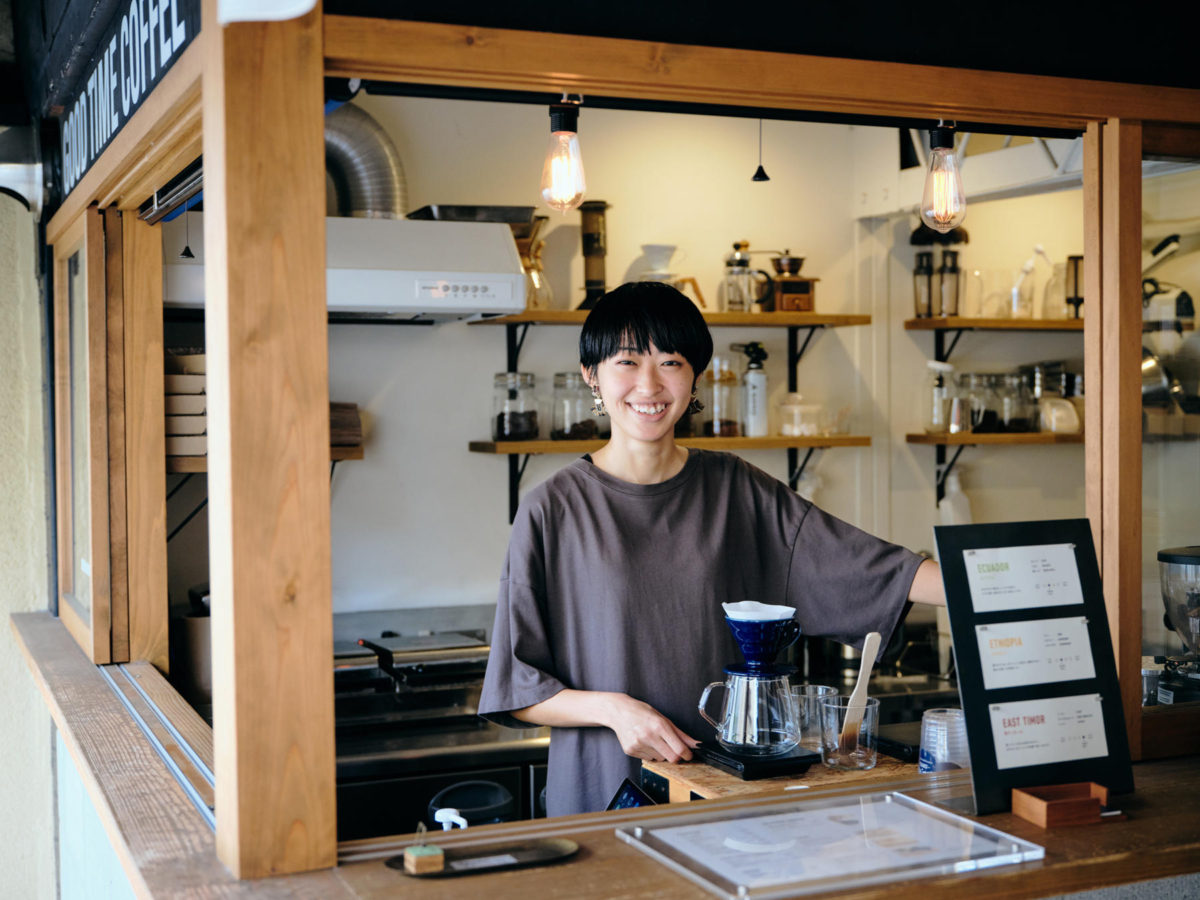 Kyoto, the ideal place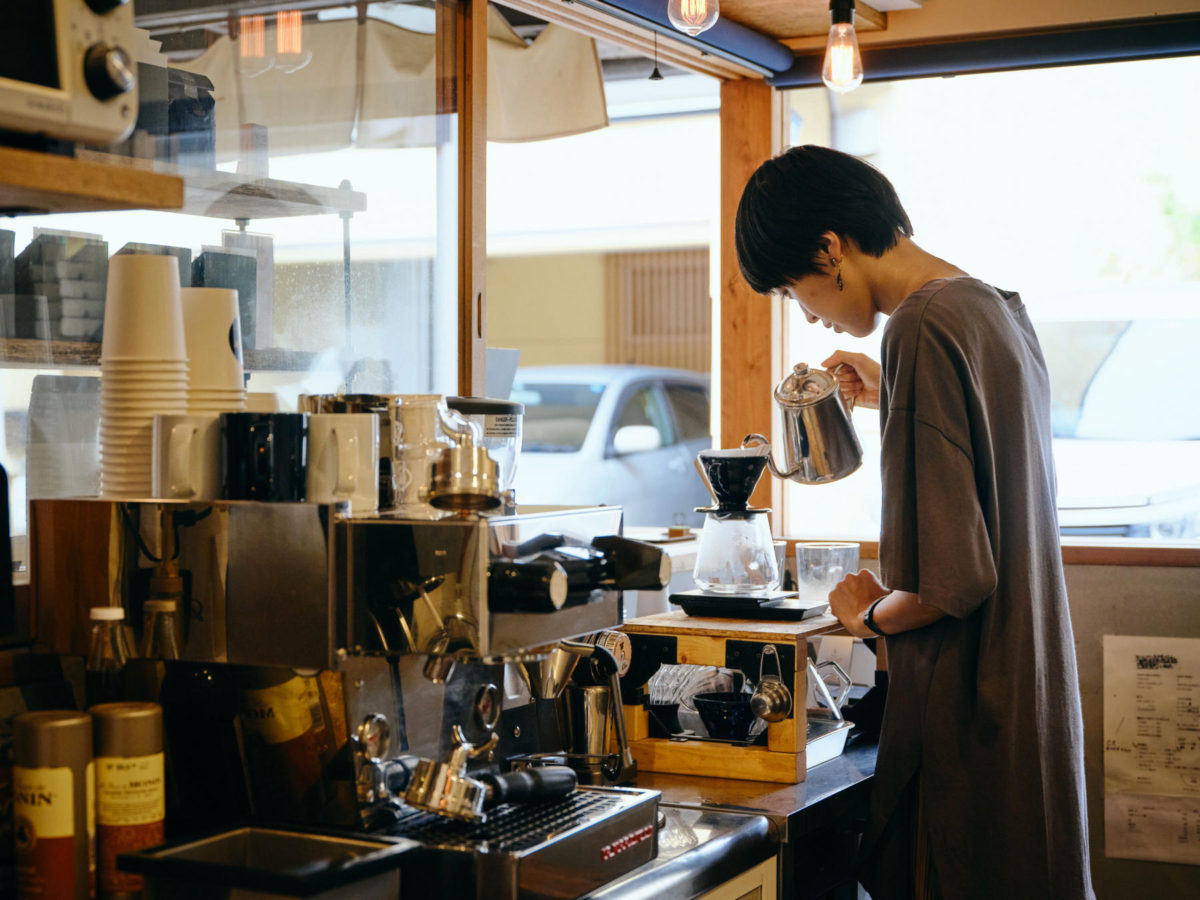 — Ms. Kaneko, what made you want to go to a university in Kyoto?
I entered the Product Design department of Kyoto University of Art and Design (currently Kyoto University of the Arts). I had always been fond of the designs of practical and ornamental goods we use in daily life, so I wanted to study how to design and craft things in university. I also thought I would like to try living outside of Niigata if I'm going to live alone. The reason why I chose the Kansai region (the region of six prefectures, including Kyoto) is that I had a very general impression that the area has "unpretentious and warm" locals. Among them, I thought "Kyoto" sounded especially cool, and I saw it as the ideal place. When I passed the entrance exam all my family and friends were thrilled, they said, "I want to go and visit (Kyoto)!" (laughter)
— After you actually started living in Kyoto, how did you find it?
First of all, being in an environment where the conversations that come into my ears are in the Kansai dialect (the dialect is more intoned than standard Japanese and has unique conjugations) was a sensational experience for me (laughter). It made me feel that I'm really living in "that" Kyoto which I often saw on TV or in manga. I felt a sense of joy welling up inside me. Few students were going to Kyoto from Niigata, so I had no acquaintances at first, and that made me lonely, but I was luckily able to soon make new friends.
— What did you learn through your studies at your university?
I was enthusiastic about studying design and was also able to expand my perspective onto the development of communities and townscape through a professor who was in charge of the seminar I belonged to. I had always liked the local shopping streets and felt sad to see the shops gradually closing down, so I hoped to find a job that could contribute to revitalizing local communities.

What first came to my mind was to contribute to my hometown. That's why I made the initial decision of finding a job and returning to my local community. However, the area where I come from, Joetsu City, didn't have any jobs available in the field of design, so I found a job in Niigata City instead, which is about 100km away from my hometown. I was also motivated to get enough experience to start my own job in my hometown in the future.
It's time to move again. Once I knew that's what to do, I felt at ease.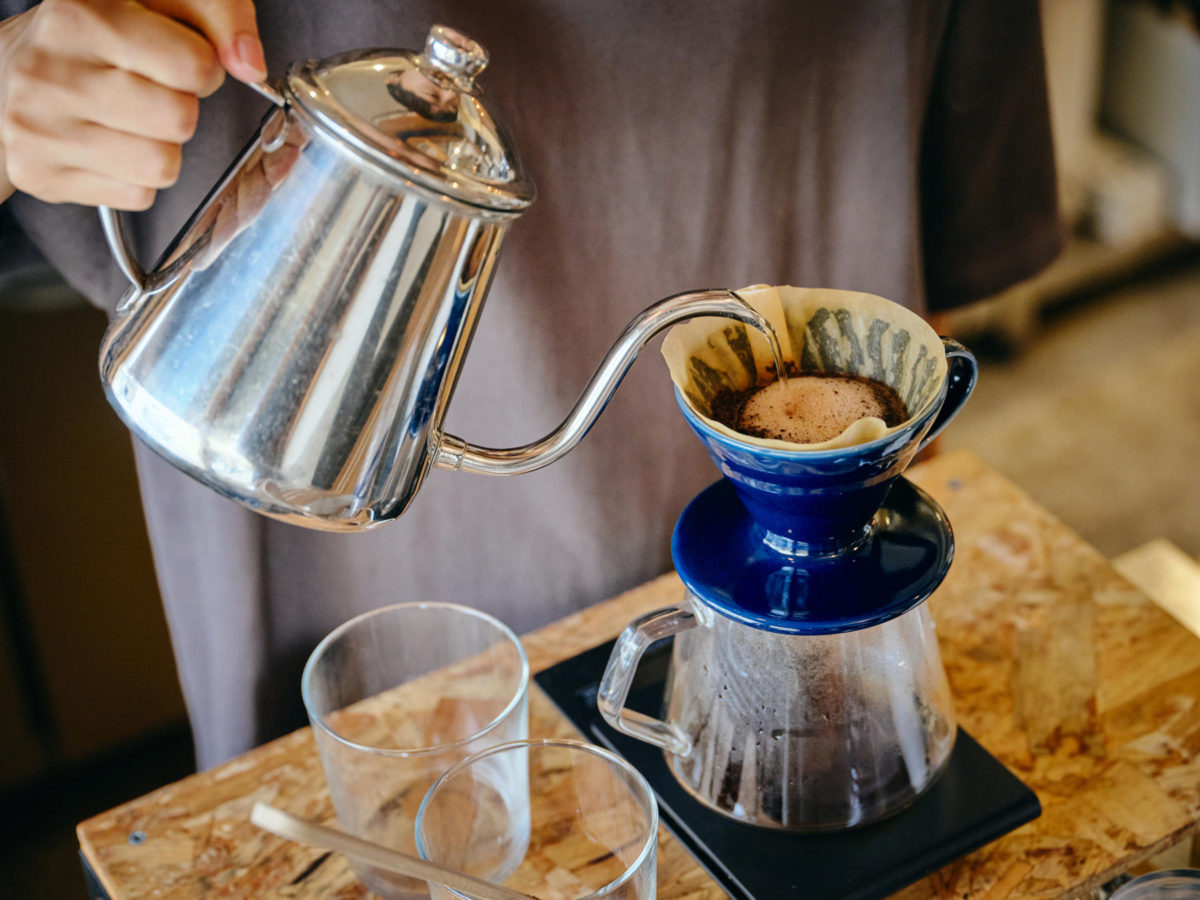 — Were there any insights that you achieved through returning to Niigata and working there?
Well, I don't mean to sound too proud, but I really thought, "Wow, way to go –Niigata!" and felt glad to see what was going on. I was really touched by the fact that there were so many wonderful people, including in the company that I worked at, that were passionate about revitalizing the local community. That is something I wasn't aware of when I was a high school student.

At the same time, though, I also started to vaguely feel that "Niigata could do without me" and that it may not be "here" that I'm needed. At the time, although still at a fledgling stage, I was developing my perspective on how to interact with the local community, and I felt like I wanted to apply the insights I obtained on other towns.

Just when my contract was about to end, GOOD TIME COFFEE invited me, saying, "Come back to Kyoto, and work with us." The company running the café, TAKUMA DESIGN, was where I worked as an intern when I was a student. I started to seriously think about what course to pursue.
— What made you make up your mind to leave Niigata and move back to Kyoto?
It wasn't that there was a single decisive factor. It was difficult to make the decision because being back in Niigata was what I had wished for, and I liked the company I was working for then. I wrote down all the pros and cons of staying in Niigata and moving back to Kyoto. And then … I asked myself which seemed more exciting and, though they were almost at a tie, Kyoto won. Once I decided – I had no anxiety.

It was in October 2017 that I came back to Kyoto. By chance, my new colleague was just about to take maternity leave, so I was put in charge of my workplace as the café manager.
Hoping more people will come to know this town and its warm community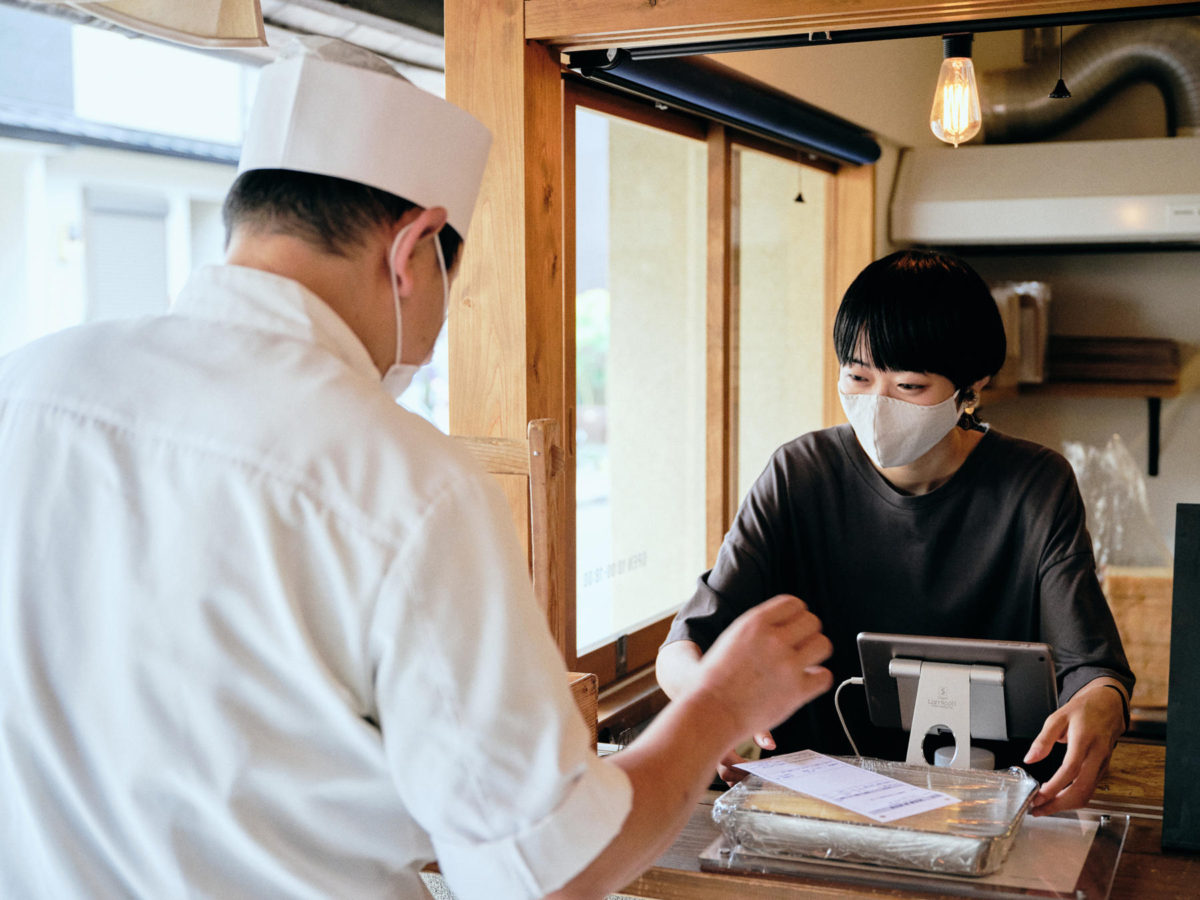 — How did you feel working in Kyoto, after being away for a long time?
I used to live in Sakyo-ku (the city's northeastern ward), but this shop is in Shimogyo-ku (the city's central-south ward). The neighborhood atmosphere is quite different, and my best friend from my university days had moved out of Kyoto after finding a job in another prefecture, so I felt like I had to start all over again. But then, the old ladies in the neighborhood started coming by to chat, and I gradually got regular customers that drop in almost every day. Every day I feel happy hearing my customers say, "I'm feeling better" or "I feel refreshed" and see their spirits lifted through our shop and coffee.
— So the shop earned the locals' recognition as "the neighborhood coffeeshop?"
GOOD TIME COFFEE is located on Shimabara Shopping Street. We've joined various events until now, serving a new menu for a summer night beer festival or serving iced coffee at a community sports event, for example. I also go around the shops on the shopping street or go out to eat on my days off, discovering something new each time. Getting to know the neighborhood and its people little by little gives me a sense of fulfillment.
— Your stories have triggered my interest in the Shimabara Shopping Street!
Most of the ingredients we use for our hot sandwiches are from shops either in or near the shopping street. That's not a result of compromise, however. Fortunately, we have shops in the neighborhood that can supply us with truly delicious ingredients, allowing us to provide food that can only be enjoyed here.

Whenever I order the dashimaki egg (a type of omelet cooked with broth in it, popular in Kyoto) for the hot sandwiches, the shop person would deliver it here on their bicycle, in an okamochi (a wooden box with a handle in the center, an old-fashioned item). I imagine that's how it was since the old days. Being here allows me to imagine times long before I was born.
— Finally, please tell me what's your agenda now.
I'm proud of being born and raised, and having the experience of working in Niigata. But for now, rather than returning to my hometown, I feel that it's important for me to reach out and promote the potentials that I see in this community.
The role of design is to organize information as a means of sending it out. I think that GOOD TIME COFFEE is a place that can become a medium to send out the appeals of this town and its warm community. Getting involved in the community is also a part of TAKUMA DESIGN's agenda, but more than anyone else, I strongly believe in the possibilities of this place.

Kyoto is a city where you can find deep history packed in every narrow alley. While treasuring the old, I hope to create places where new encounters and values emerge.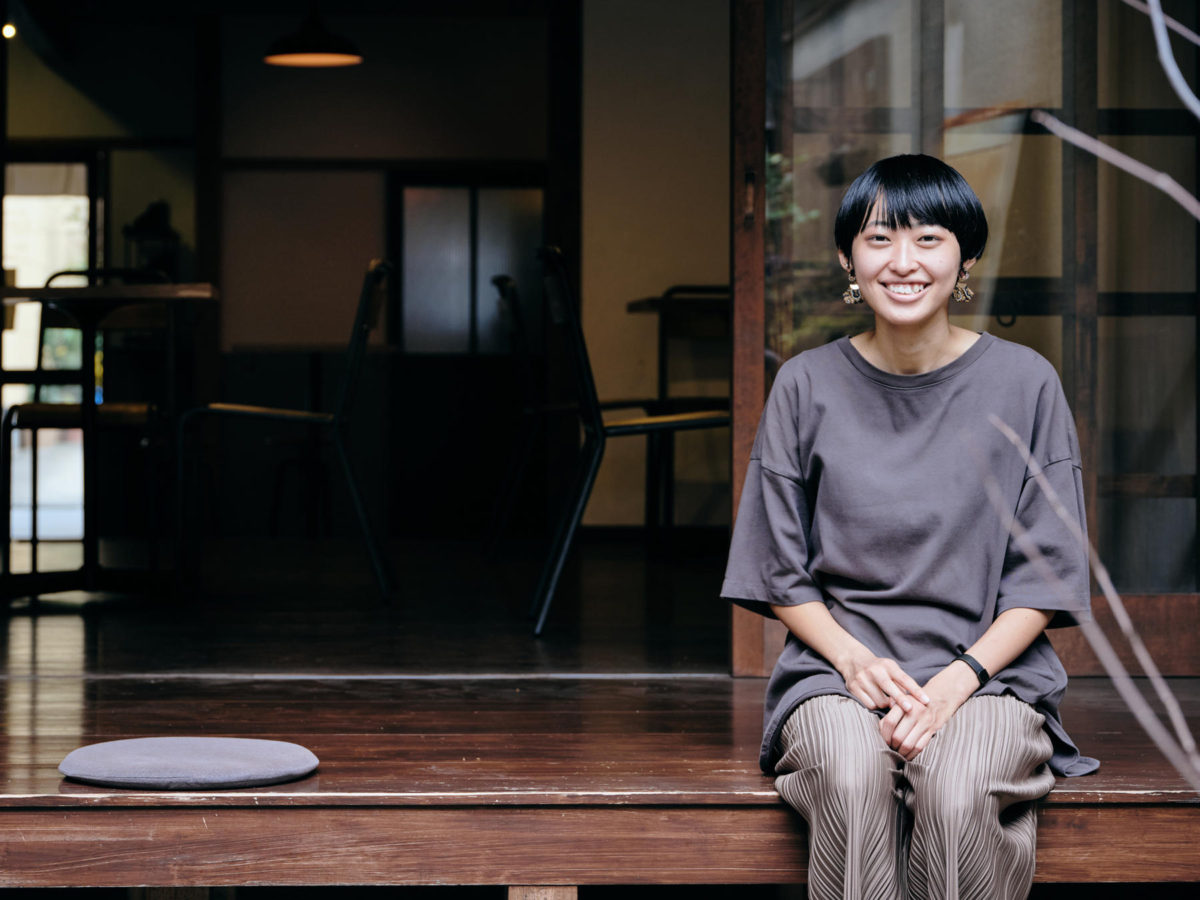 GOOD TIME COFFEE
A coffee shop in a renovated Kyoto-style machiya house that's over a hundred years old.
The shop celebrated its fifth anniversary on October 3rd, 2020, and its second shop opened in Higashiyama on November 3rd.
https://goodtime.coffee/
Creatives who contributed to this article:
Text written&photos taken by 
Keitaro Oguro
November 7th, 2020
Read more article on Partner's site

KYOTO migration project is a website designed to support those who wish to realize their dream to live in Kyoto. We provide information on communities, jobs and housing essential to people who wish to "migrate" here.