Disaster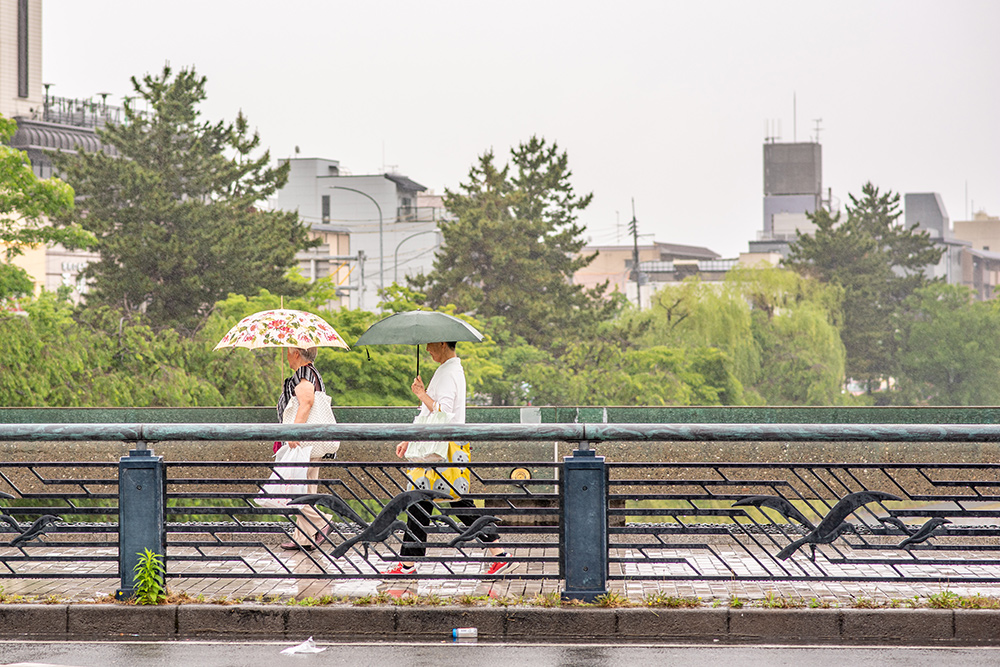 Disaster
In the event that you encounter an earthquake, typhoon, or other disaster during your trip to Kyoto, use the following websites to get the most up-to-date information to keep yourself safe.
In case of large-scale disaster
In case of large-scale disaster:
Step 1: Ensure safety and obtain accurate information
Protect your head by crawling under a durable thing such as a table that will provide cover.

Don't go near structures such as buildings that are damaged because they may collapse.

It is very dangerous if everyone heads to the train station at once.

Obtain information using your mobile phone or other communication devices
Step 2: Go to an emergency evacuation area
Emergency evacuation areas are designated areas for tourists as well as commuters to temporarily stay in case of disaster. Shrines, temples, and other places are designated as emergency evacuation areas. It is very dangerous when everyone heads to the train station at once, so please keep yourself safe at an emergency evacuation area first.

At emergency evacuation areas, you can receive disaster information, check the status of public transportation services, and use tap water and restrooms.
Step 3: Evacuate to a temporary shelter, or go home by foot if possible
If the suspension of public transportation services lasts long:
If your accommodation is too far to reach by foot, you will be guided to a temporary shelter. These include hotels and ryokan lodges, and they will provide lobbies, halls, etc. as resting and lodging space for those who cannot return to their homes.

If you can reach home by foot, there are "disaster support stations for returning home" that you can use along the way. These include convenience stores and other designated facilities, and they provide emergency support to those who walk home.




*Establishments with this mark provide necessary support (tap water, restrooms, road information, and resting areas) to those headed home by foot.

Kyoto City Guide Map for People Stranded During Disasters【PDF】
Other Convenient Websites
Kyoto city going home support site
This website provides information on buses, subways, flights, ferry operations, and weather.
This website, produced by the City of Kyoto provides evacuation information, weather notices and disaster warnings, railway information, and much more.

The Japan Tourism Agency provides information on natural disasters, transportation and transit information, helpful contact lists, and more.
Japan National Tourism Organization (JNTO) operates a visitor hotline 24 hours a day, 365 days a year. Call for tourist information or assistance in the event of an accident and emergency.
(Language:English, Chinese, Korean, Japanese)
"00000JAPAN" (Five Zero Japan) is a Free Wi-Fi Service which is open to the public and can be used by anyone in the event of a disaster.
Click here to watch the official explanation on YouTube.
(Language: English)
Use this page to find the website of your country or its embassy if it has one available.