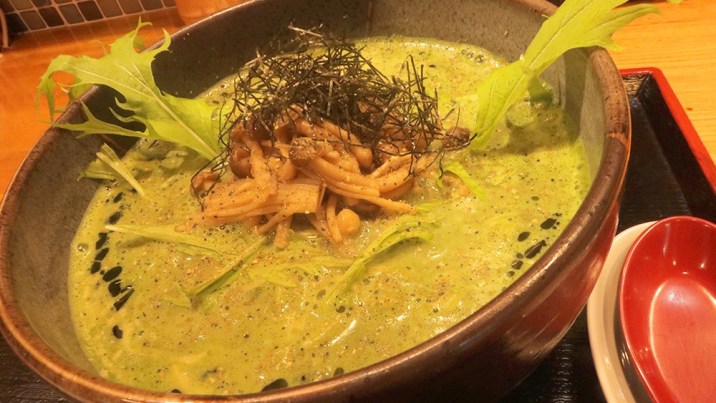 콘텐츠 파트너
Zenbird Media is a web magazine that delivers the latest news and developments in sustainability from Japan to the world.
콘텐츠 파트너

Zenbird Media is a web magazine that delivers the latest news and developments in sustainability from Japan to the world.
Ramen restaurant TowZen
is located in Kyoto, in a quaint neighborhood just 10 minutes walk from the renowned
Shimogamo-jinja Shrine
. At the end of the cute entrance of greenery lays the entrance to the hidden ramen restaurant with a heartwarming decor. The world's first vegan ramen awaits to delight anyone who visit.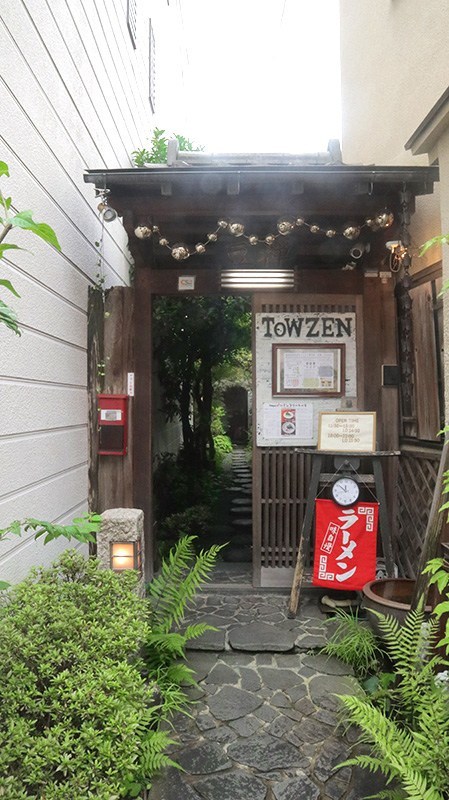 The owner of TowZen, Minoru Yonegawa, was very kind to grace us with an interview during one of the busiest period in Kyoto. We will discover that "world's first vegan ramen" is not the only reason that draws people to this sustainable restaurant. There is something more in TowZen that makes sustainability cool.
The world's first vegan ramen is also a World Peace Ramen
If you trace the origin of vegan ramen, then you will find your way to TowZen. Although vegan or vegetarian ramen is not unique in Kyoto today, the trend of vegan lifestyles is getting restaurants to take a hint from TowZen. Moreover, the base of TowZen ramen is soy milk, which for ramen regulars is an unusual broth. To Yonegawa, it's a pinnacle of Japanese vegan food.

16 years ago, he was working at his parents' bean curd shop. It was a traditional yudofu shop, which was representative of Kyoto cuisine. Even then, he wanted to make meals that would be kind to the environment. He started experimenting with various ingredients and trained hard on tastes. Eventually, he hit the bulls eye with the soy milk and ramen combination.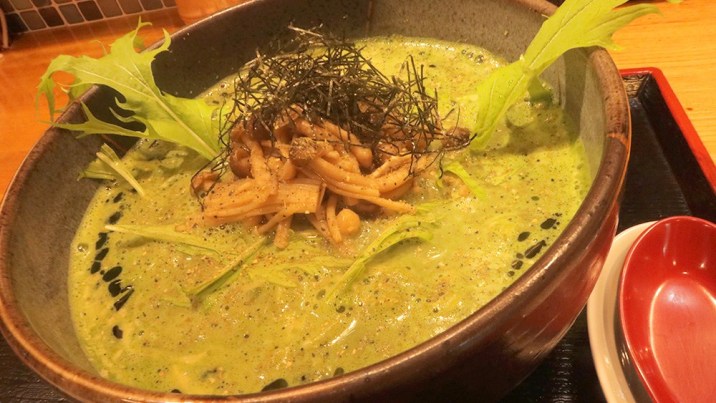 "Even though, the soy milk ramen was the only successful dish that won customers' taste buds, it was enough. The menu didn't need to be complicated," shared Yonegawa. Indeed, although there are customization choices (like gluten-free noodles), the simple menu is intuitive. This is unlike many big cities' ramen restaurants, where the customer often gets lost differentiating the 10 different ramen available on the menu. The fuss before we even taste the food – you don't get at TowZen. This also means that the menu is sustainable, upkept comfortably without needing more than it does. Yonegawa has a very strong belief in providing goodness to his customers. It was never "profit first". In his quest to create vegan and gluten-free food, Yonegawa has created a dish that is kind on the environment and healthy for his customers. In fact, he considers this his "World Peace Ramen". "The ingredients are vegan, so animal lives are not involved. The consumers also get safe, healthy food which brings them a peace of mind," shared Yonegawa. "For me, that is a step towards a peaceful world."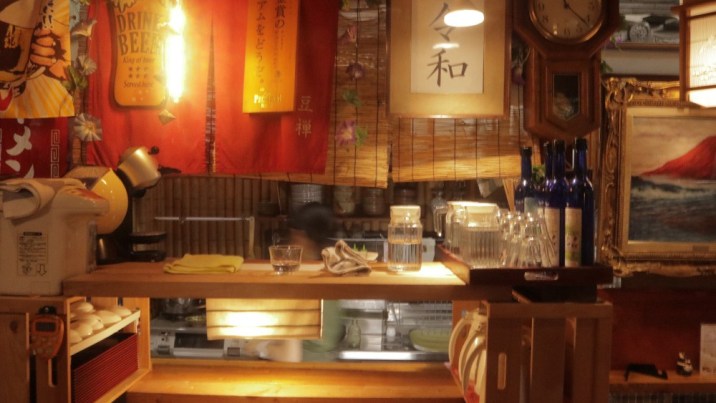 TowZen is at the core of building Kyoto communities
Surprisingly, TowZen is not merely a ramen restaurant. Yonegawa has been offering the space to interested communities to hold events. Even though space in the restaurant is modest, the setup allows an easy transformation between seating space and event space. At the beginning, TowZen encompassed the spirituality of Zen, and held shakuhachi performances for customers after meals. Shakuhachi is a bamboo flute, often associated with Zen music. "But one day, while I was chatting with one of my customers, our conversation steered into a discussion of locations where he could organize events. My restaurant was empty outside opening hours, so I offered. That was the start of TowZen's space rental." Till date, TowZen has seen a large variety of events. They include music performances, rakugo (storytelling), reading meetups, cooking events and health classes. Without knowing it, Yonegawa was letting TowZen become the focal point for neighbouring communities to gather. This is important for many art and cultural groups, as space to conduct events is in demand in Kyoto. TowZen is supplying these thriving groups with the idle space he has.
When good goes around, good comes around
As more events were organized at TowZen, more people got to know the existence of TowZen. This subsequently brought eating customers to the ramen restaurant. However, customers were not the only people who found their way to the restaurant.

TowZen's belief in healthy vegan eating attracts like-minded individuals… and businesses! If you are wondering how TowZen makes its ramen so green, it is actually with the algae, chlorella. Chlorella packs a bunch of health benefits, which is why it's popular in TowZen. It is a customization option that you can choose while ordering. And this came about when a Japanese company, who was researching the benefits of chlorella, approached TowZen for a collaboration. It also became an opportunity to provide even healthier vegan ramen to customers.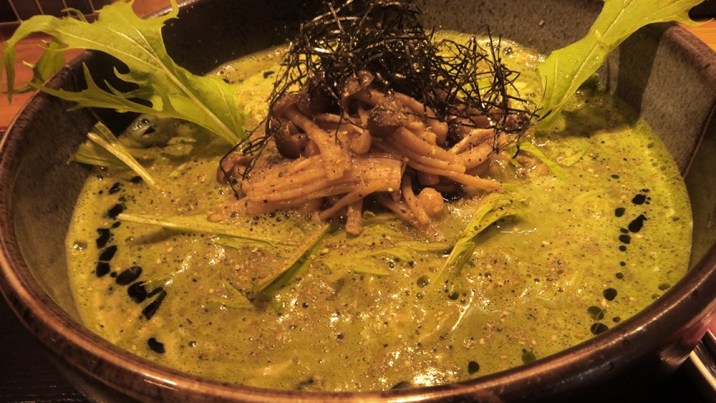 Even the little picturesque Zen garden behind TowZen has a story! TowZen is actually also listed on a couchsurfing site, which again shows how open Yonegawa is to sharing his restaurant space. A German lady was one such guest, and she offered to create a Zen garden for TowZen. No compensation was required too. She just wanted a space where she could flex her creativity creating Zen gardens. Since Yonegawa was already comfortable offering TowZen's space, he was able to give her an outlet to do so.

These are only two of many examples in its 16 years history where TowZen's spirit has attracted so many to this ramen restaurant. And it all started with a belief of taking nothing from the Earth, and giving goodness to TowZen's visitors.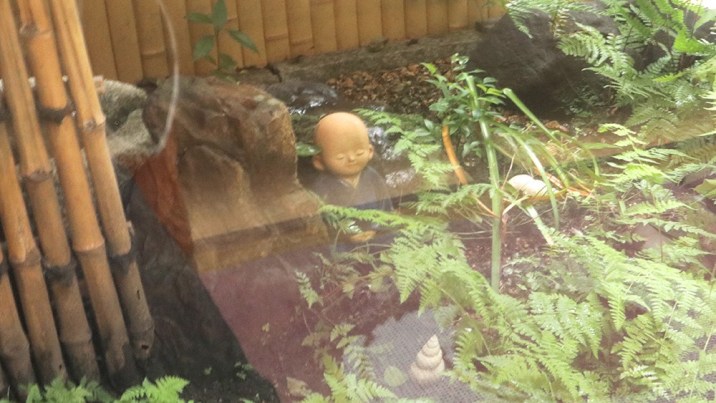 Next for TowZen: Sustainability beyond Kyoto
Yes, the creation of the world's first vegan soy milk ramen is not only sustainable, but also great for marketing. But that alone does not make sustainability attractive. What TowZen has shown us is how core beliefs of "World Peace", of "Zen", shown through sharing of its resources, can attract people to its brand.

When asked what Yonegawa has in mind for TowZen next, he shared his dream of an "open sourced restaurant". He believes that in order for restaurants and cafes to achieve the next evolution, information must be shared rather than protected. Such information could include best practices and recipe philosophy. In fact, we are witnessing a trend of kitchen sharing in Japan. It's where chefs exchange kitchens to share ideas, and amateurs discover their talents by setting their shop up for a day. Are we witnessing the birth of a new sharing economy in Kyoto?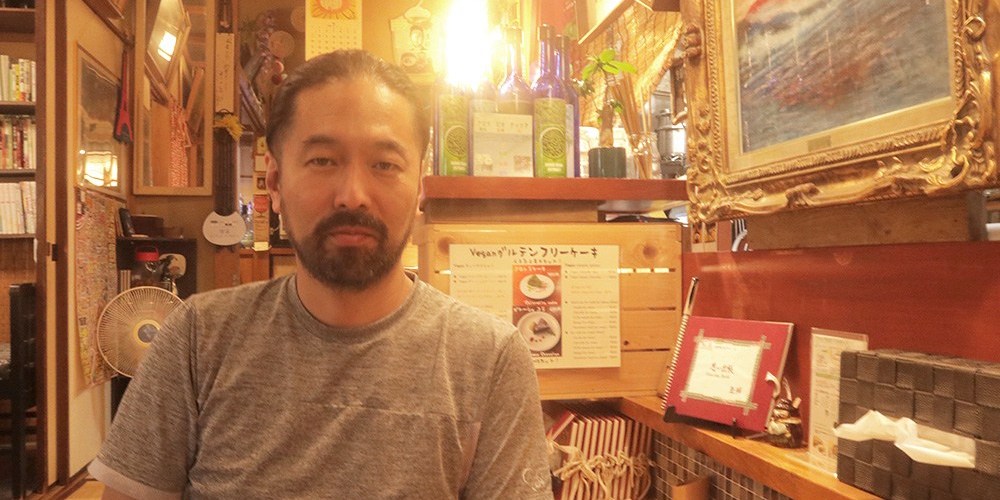 Furthermore, Yonegawa currently has a non-Japanese apprentice. While some chefs tend to protect their brands, Yonegawa is willing to let his apprentices promote vegan lifestyles with his ramen, even if it's outside of Japan.

So, there may be a day when we will be able to enjoy TowZen ramen in countries like Taiwan and Germany. Till then, if you ever drop by Kyoto, be sure to include TowZen in your itinerary. Because, just like looking at the ceiling of the Sistine Chapel in person, you won't know how a World Peace ramen tastes like until you personally taste it in this homely restaurant.


제휴 사이트에서 더 많은 기사 읽기

Zenbird Media is a web magazine that delivers the latest news and developments in sustainability from Japan to the world.