Information Concerning the G20 Osaka Summit (Late June 2019) (Updated)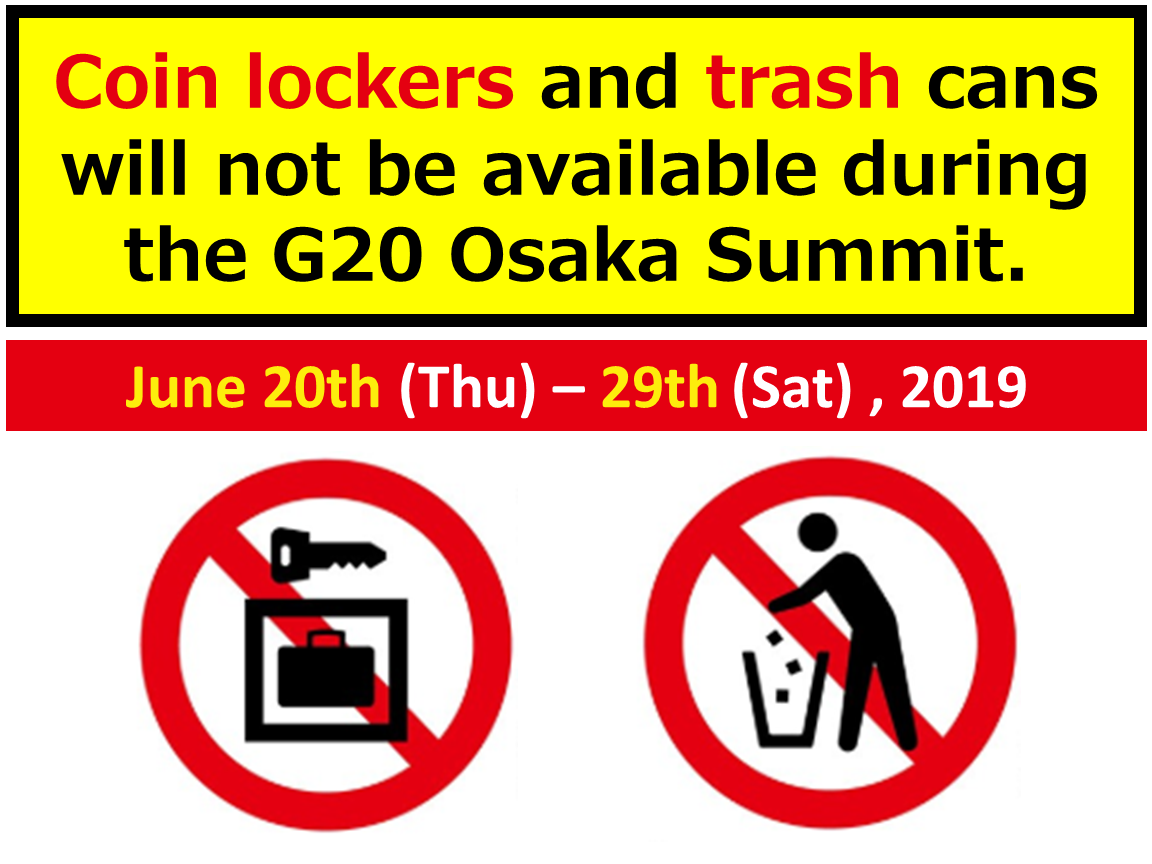 Information Concerning the G20 Osaka Summit (Late June 2019) (Updated)
During the G20 Osaka Summit (June 28th-29th), some coin lockers, temporary luggage-checking services, and the posting of personal luggage will be unavailable within Kyoto City, in Kyoto Station and other major stations. These services may become unavailable at different times, depending on the company providing them. Coin lockers may become unavailable as early as June 20th (Thu). Due to these circumstances, please be aware that luggage/cloak room services at Kyoto Station may require a considerable amount of time.
When making use of such temporary luggage-checking services, you will be required to present personal identification, which make cause further delays in luggage checking, so please allow plenty of time.
For more details, please check the following links:
Also, please be sure to carefully check traffic conditions.
The Kansai Airport Limousine bus will be canceled from June 24th (Mon) to June 30th (Sun), 2019 due to the 2019 G20 Osaka Summit.
The Kansai-Airport Express "HARUKA" and the airport limousine bus for Osaka airport will run as scheduled.
*** This information is up-to-date as of today. It may be updated several days before and after the summit period. ***