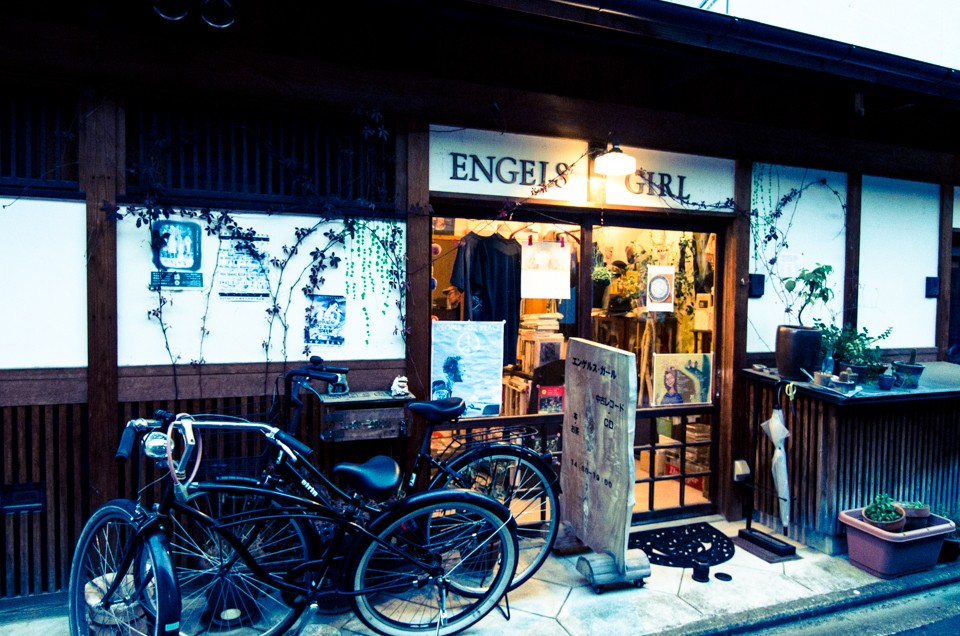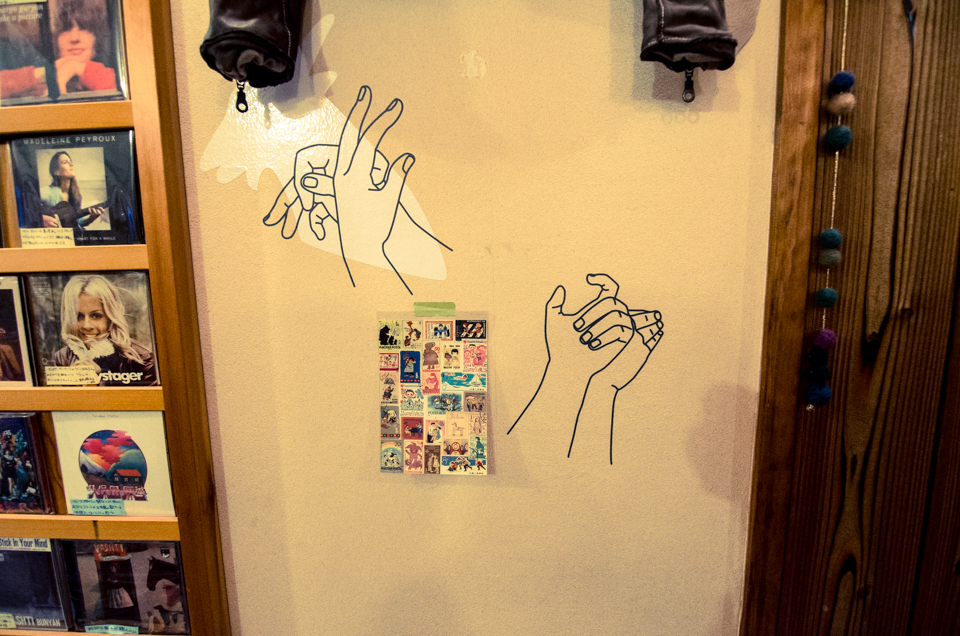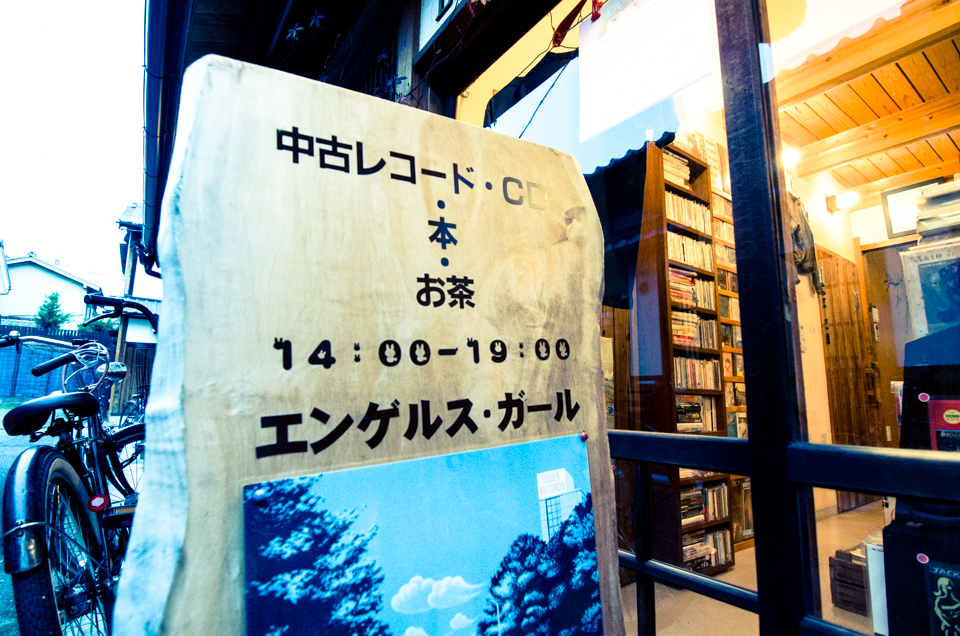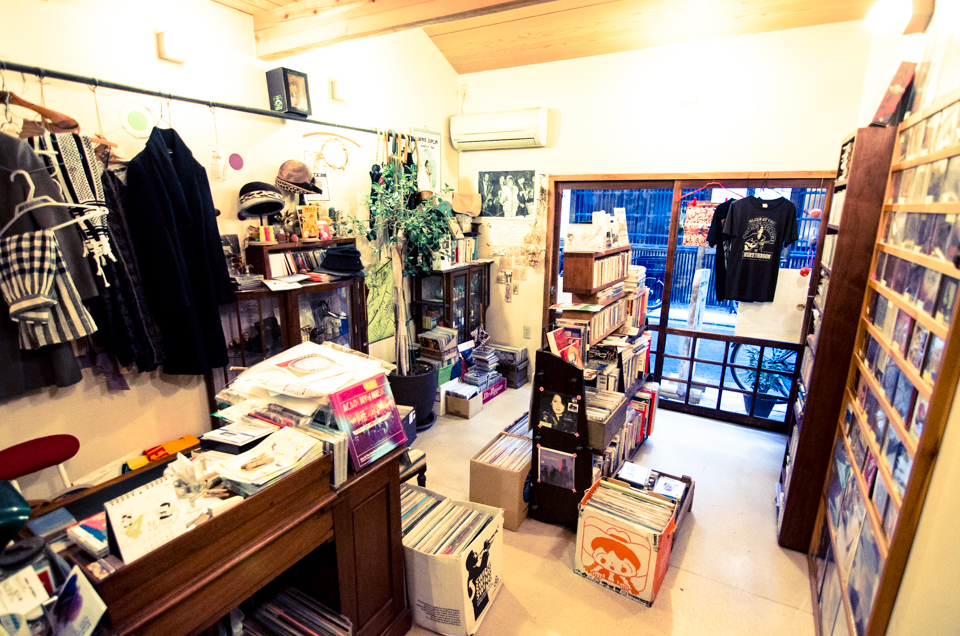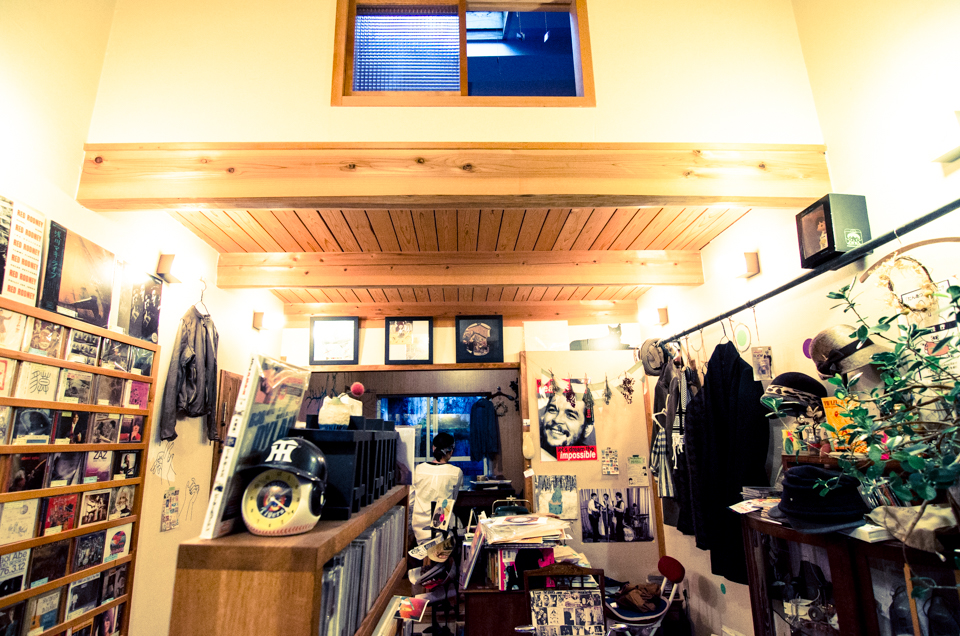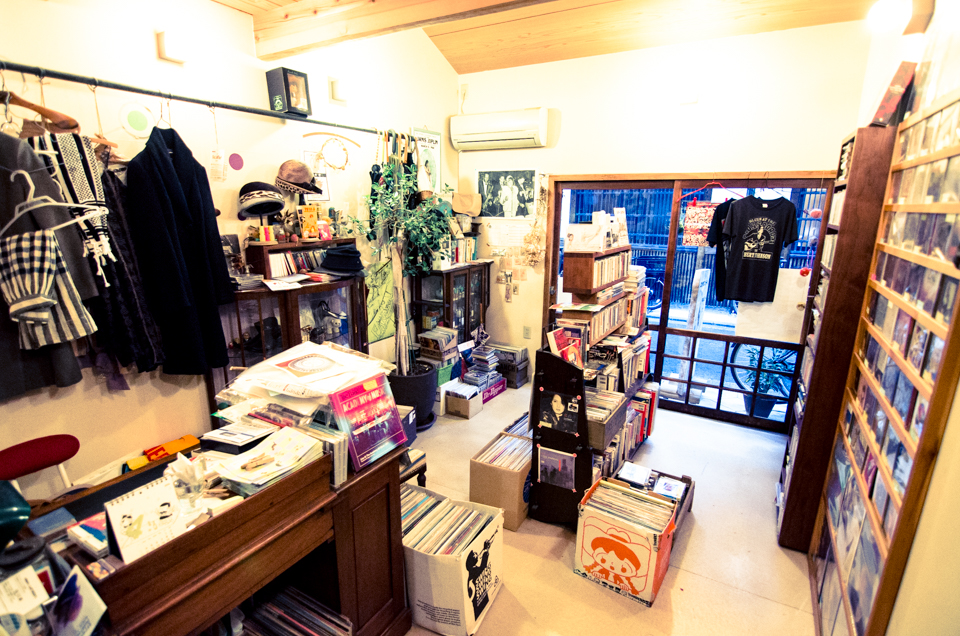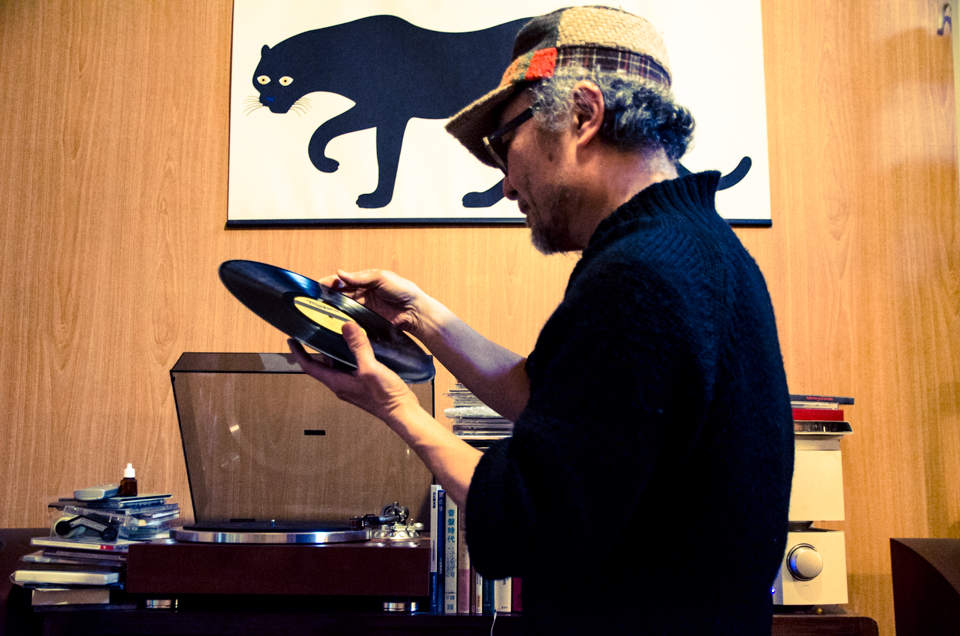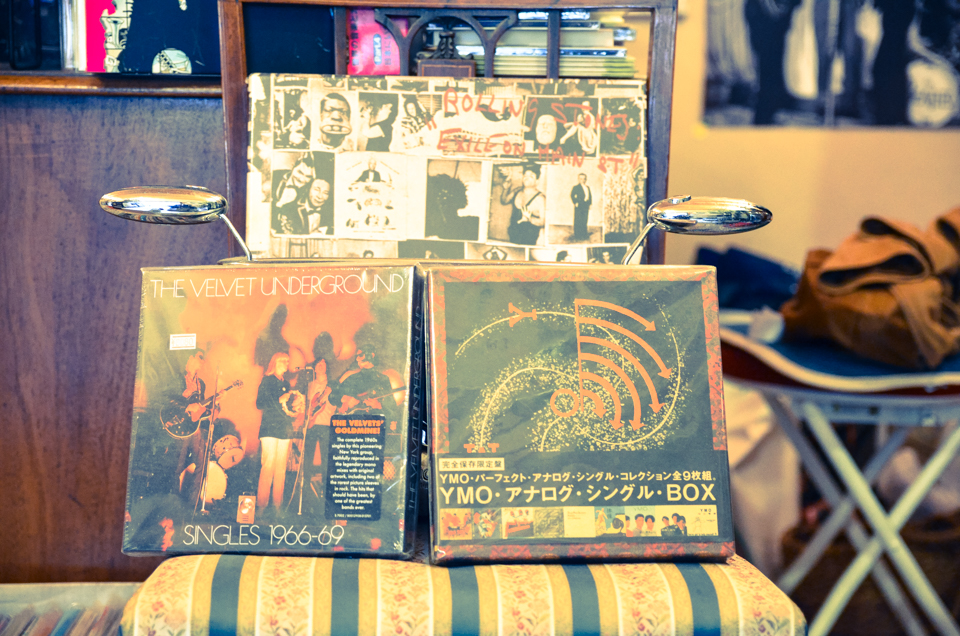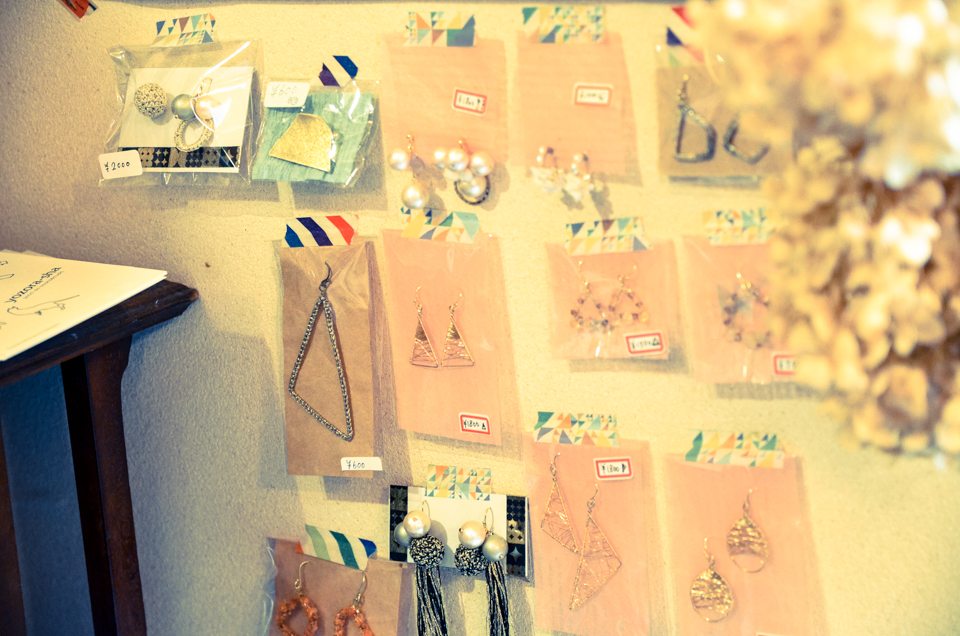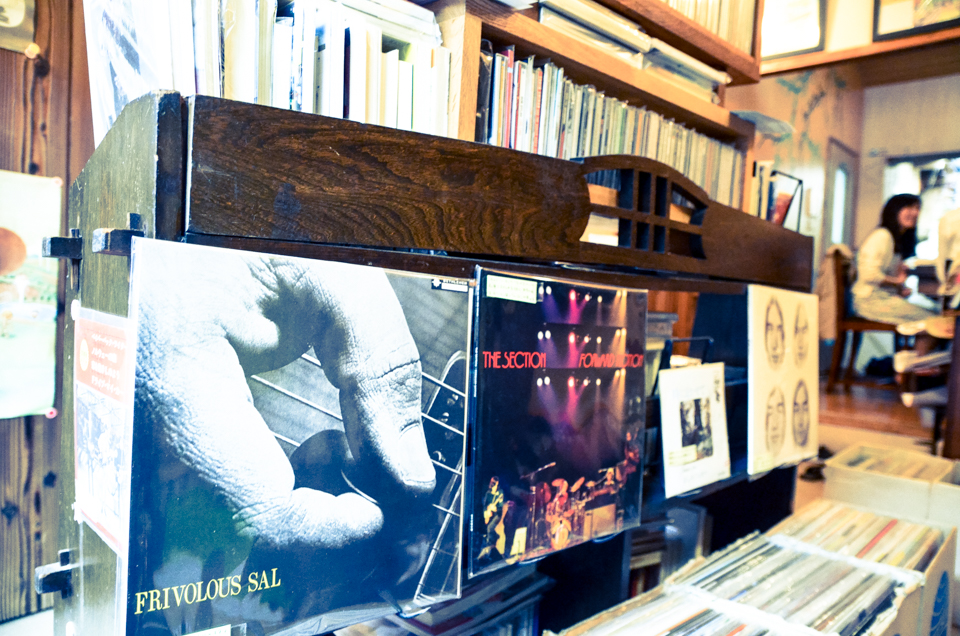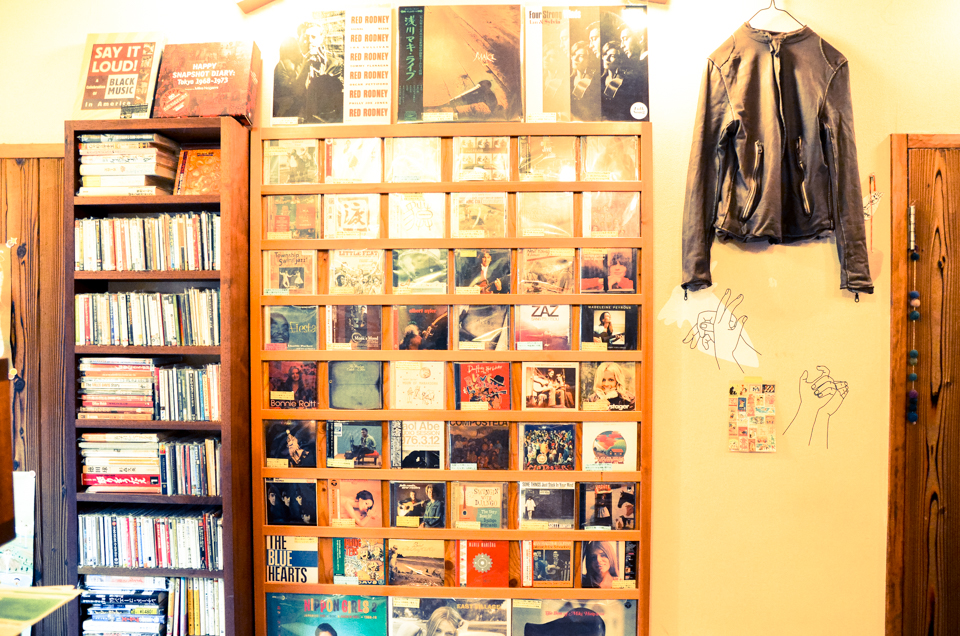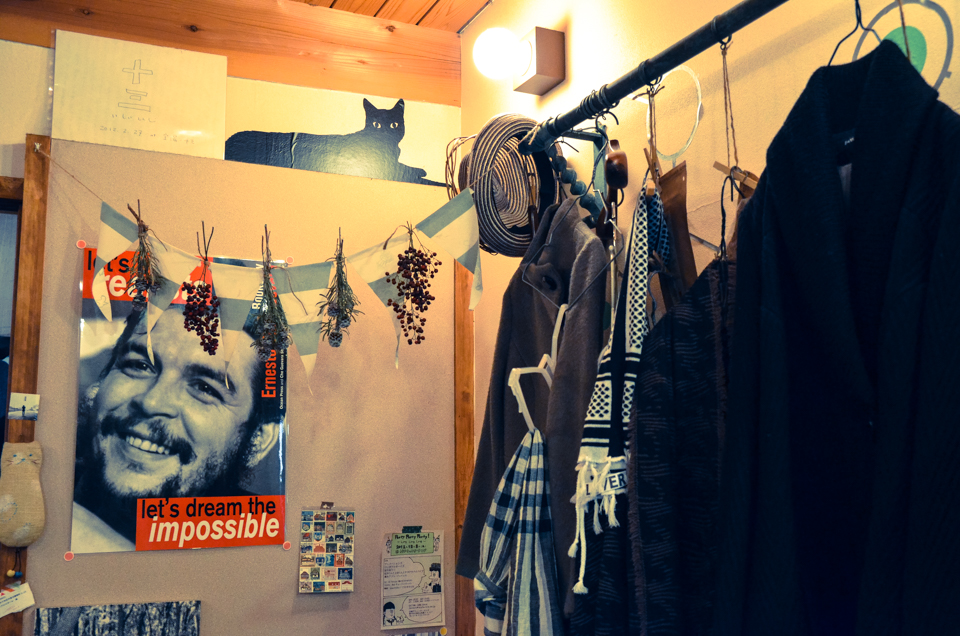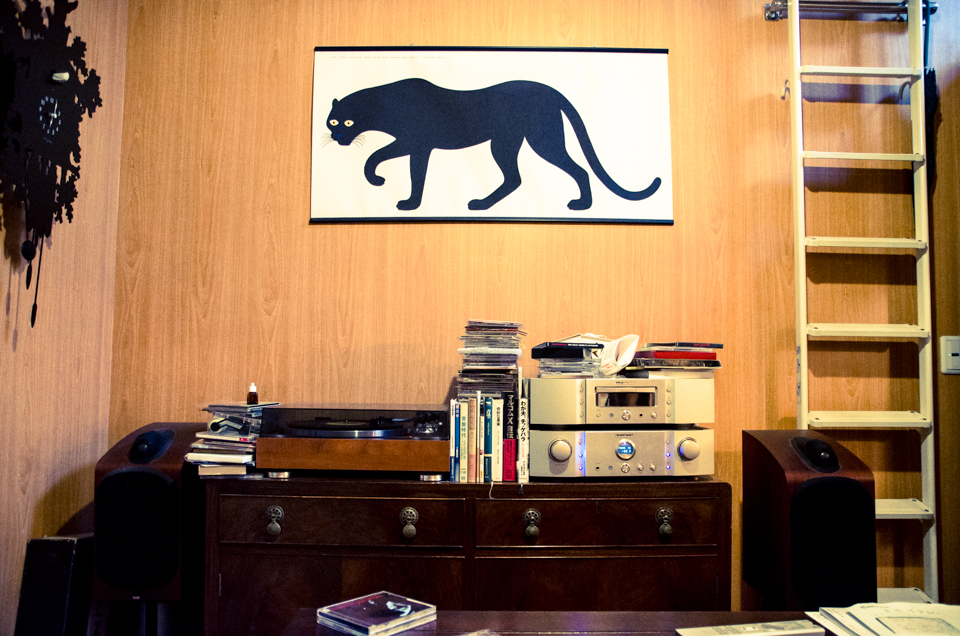 Partenaire de contenu
From "I don't know." to "FUN". ANTENNA is a mixed culture magazine based in Kyoto.
Partenaire de contenu

From "I don't know." to "FUN". ANTENNA is a mixed culture magazine based in Kyoto.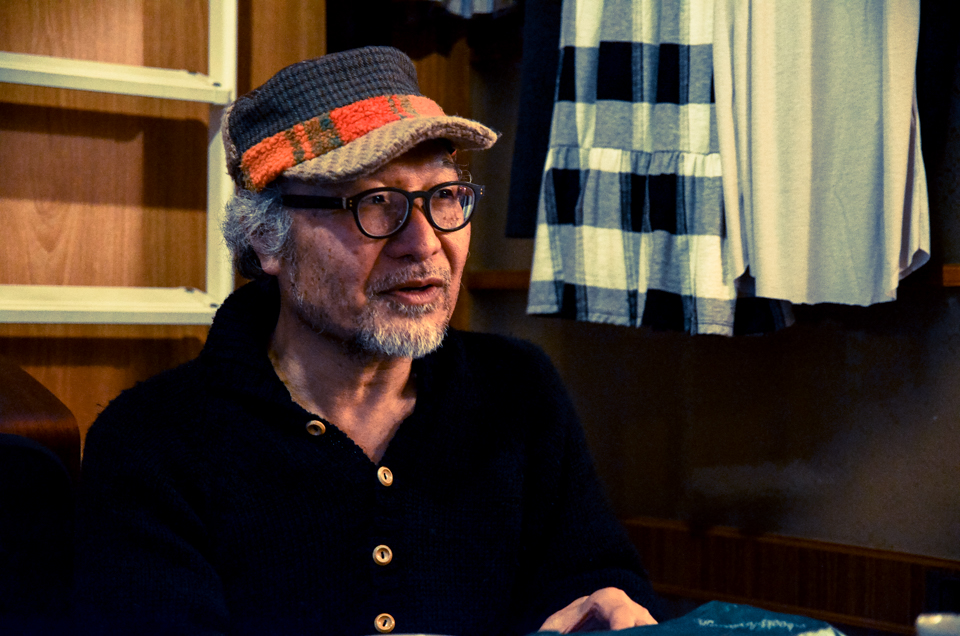 interviewer:
Tell us, when did you open this store?
Mr. Geshi:
Well, I don't really remember. I tell people that I opened the store on April 1, because no one can get mad if my lie is disguised as an April Fool's joke. What I do know for sure is that this is my ninth year in business. In which season we opened? No, I don't remember that either! (Laughs)
interviewer:
We don't hear that very often. (Laughs) I heard that you used to be a government employee. How did you go from working in the public sector to becoming the manager of a record store?
Mr. Geshi:
I used to work at the post office. Back then, employees used to have more freedom. I used to deliver mail wearing shorts with a stubbly beard. They're stricter about that these days. (Laughs) More and more, I started to question why I worked there, and eventually I quit. That's when I opened a record store.
interviewer:
Have you always been a fan of music?
Mr. Geshi:
I used to own about 3,000 records. But every time I had an argument with my wife, she would snap them in half. She sold them all off in the end, so I don't have them anymore. (Laughs) It was quite the collection, though.
interviewer:
Why did you decide to open a record store?
Mr. Geshi:
When I was a kid, there was a record store in my neighborhood, so I always wanted to try something like that. So much so that I wrote in my elementary school graduation essay that I wanted to sell records when I grew up. When I quit my job at the post office, I saw it as my only chance to start my business.
interviewer:
So, this is the dream job you wanted to have. Do you have a particular reason for selecting Gojo for your location? Many of Kyoto's record stores are located around in Sanjo and Shijo.
Mr. Geshi:
Nope, no reason! It looked like Gojo was going to undergo a lot of development. I thought it would be interesting, so I chose the location on the spot. I already knew it would be a hobby for me, and I would feel bad opening shop near where other stores were doing their best to sell records, so I was too embarrassed to start my business in that area. I go to the record festival* once a year because people ask me to, but I'm a bit embarrassed to be there, so I'm always hiding while I dig for records.
* Kyoto Record Festival: An annual record and CD fair organized by the Kyoto Record Association. In 2016, the festival is scheduled to take place on July 9 (Saturday) and 10 (Sunday) at Zest Oike.
interviewer:
Are there any other record stores in Kyoto with a similar business philosophy?
Mr. Geshi:
I don't think so. I knew going in that I would be operating at a loss, after all!
interviewer:
Really? How do you stay in business then?
Mr. Geshi:
I work a part-time job at the post office to make up for it. I leave the store to my staff until about 5:30 in the afternoon.
interviewer:
I don't think it's common to go through the trouble of working a part-time job to maintain a business. Do you do it simply because you enjoy running the store?
Mr. Geshi:
There's that, but I don't really think of it as running a store. The purpose isn't to make money, so it feels more like running an NPO. There's a lot less worry when you don't have to think about the numbers.
interviewer:
I get the impression that you stock a small number of carefully-selected records. Is this accurate?
Mr. Geshi:
We don't have as many records as most stores, and we don't sort by genre. At most stores, the records are organized by genre and labeled with notes about their condition, but here, our records are intentionally difficult to sort through to make it feel like digging through a treasure box. For that reason, beginners find it difficult to find records and we don't sell as many. You don't see any records you know in the store, do you?
interviewer:
The Beatles and Eric Clapton, but that's about it. I find it curious that you have a Fumi Nikaido (a Japanese actress) book over there.
Mr. Geshi:
Yeah, it was a good read. I enjoy reading, so I go to the bookstore often. Anything that I bought and enjoyed reading, I bring straight here to sell as used books.
interviewer:
You stock your store with things you bought yourself?
Mr. Geshi:
That's right! Normally, stores make a profit by buying something in bulk for cheap and selling it at a higher price. But here, we buy our products individually and sell them for cheaper. Naturally, it's still a net loss even when we manage to sell something. (Laughs)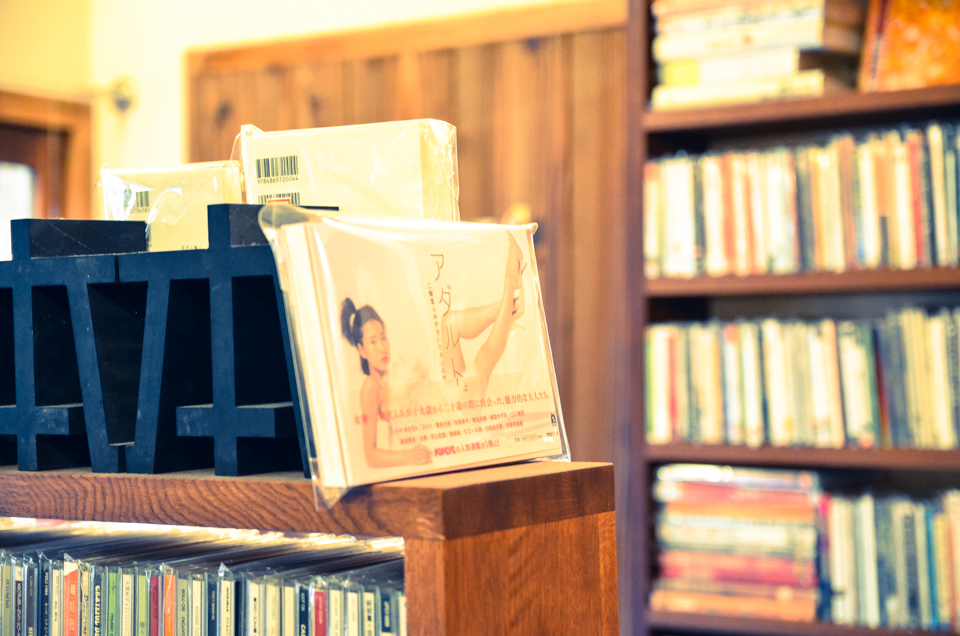 interviewer:
There's no way you can run a store like that!
Mr. Geshi:
So, I just buy things I want and think of it as just shopping for myself. Now that's no way to run a business, so I'm not even sure we can call ourselves a record store. Records aren't even all we sell. I just tell people, "we're probably a record store."
interviewer:
I think I'm starting to understand your business. How would you define your concept in just a few words?
Mr. Geshi:
It's a hobby. It's really just a show. Business on a whim, I suppose.
interviewer:
So, it's like a hobby that's open to the public.
Mr. Geshi:
Exactly. That's it. It's a kind of public hobby.
interviewer:
What fascinates you about records?
Mr. Geshi:
I think it's the great sound quality. All records have a charming sound quality to them. But if you're listening to music from before the 80s, records are notably better at reproducing the original sound quality than CDs. Starting in the 80s, they began switching to CDs, but when an analog recording is turned into a CD, there's an inevitable drop in sound quality.
interviewer:
Do any beginner record collectors come to your store? What do you think of them?
Mr. Geshi:
We have beginners come in. I don't mind them at all. But we mostly have jazz records and records from overseas, and they aren't sorted by genre, so it might be difficult for beginners to find what they want. Customers who get hooked tell us the store is comforting for them, like their own homes.
interviewer:
Can you give recommendations for a record that allows you to enjoy the analog sound quality, and another record that beginners might enjoy?
Mr. Geshi:
The quality difference is easier to hear if you pick a piece of music that you already listen to often. But even if you haven't heard something before, the sound quality should be apparent as long as it's a good recording.
Trial Listening: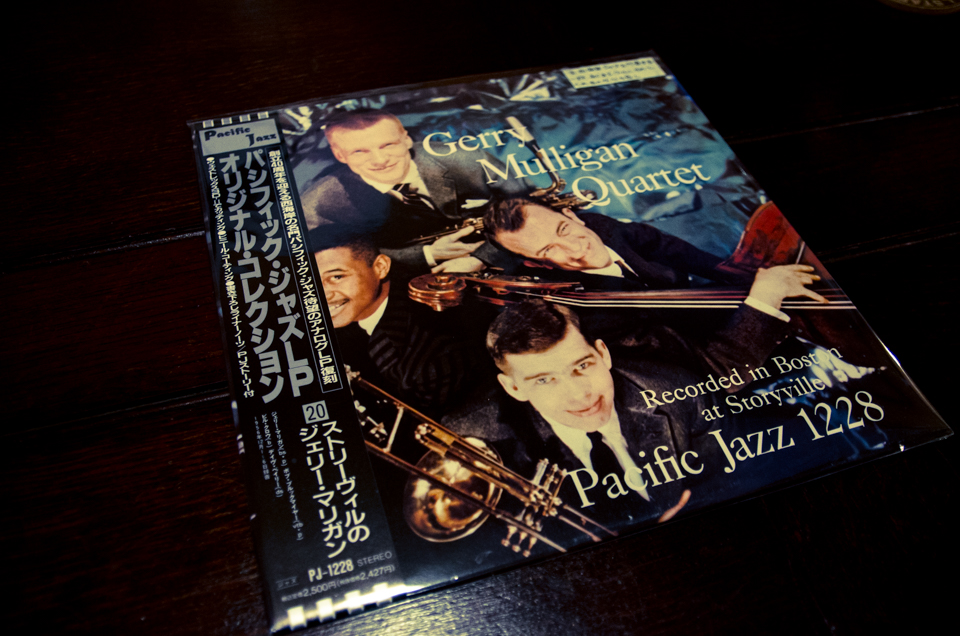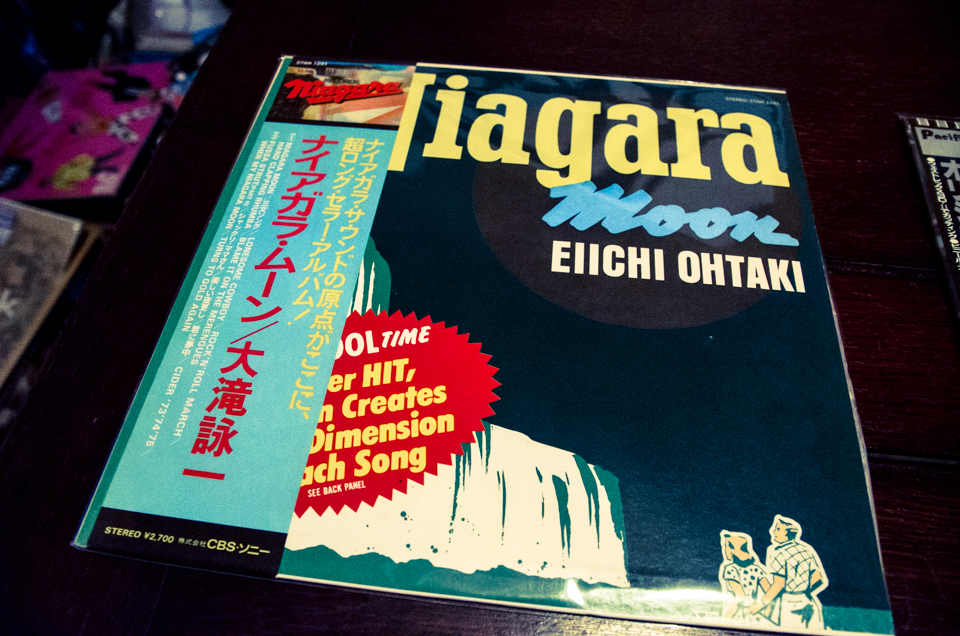 interviewer:
The sound is so clear and soft! CDs make your ears tire after a while, but records produce a warm sound quality that allows you to keep listening for hours.
Mr. Geshi:
I like that you have to flip records over every fifteen minutes or so, because it gives you a little break.
interviewer:
Final question. What kind of customers do you see coming to your store?
Mr. Geshi:
I think this is a fun place for people who are looking to broaden their interests. I can be of service to customers who have preferred genres but want to try listening to something new. I'm at the store in the afternoons, so I'd be happy to answer any questions.
interviewer:
Thank you for your time!
Adresse

5-24 Chudoji Kushigecho Shimogyo-ku, Kyoto-shi, Kyoto-fu 600-8802

Tél

+81-75-822-8006

Site web

Open

14:00 - 19:00

Close

Irregular holidays
Lire l'article sur le site du partenaire

From "I don't know." to "FUN". ANTENNA is a mixed culture magazine based in Kyoto.