【Entry period extended!】Online Kyoto Marathon 2022 supported by OMRON・WACOAL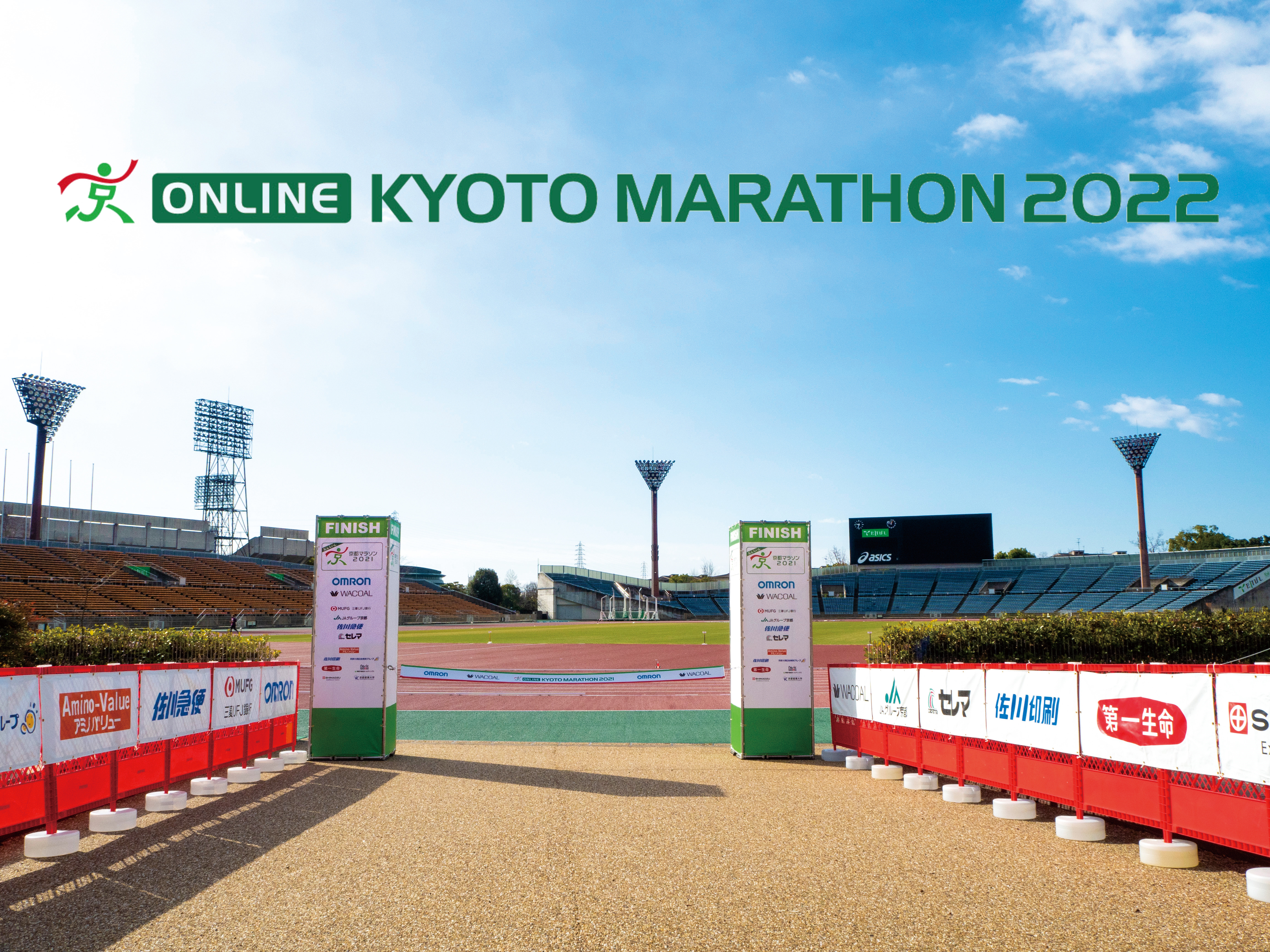 【Entry period extended!】Online Kyoto Marathon 2022 supported by OMRON・WACOAL
We regret to announce that the Kyoto Marathon 2022, formerly scheduled to be held on Sunday February 20th, 2022, has been cancelled as it is very difficult to measure the future infections on COVID-19 at this moment. The decision has been made to protect the health and safety of runners, volunteers, staff, and citizens and not to put any further load on healthcare personnel who support the race.
However, we are going to hold "Online Kyoto Marathon 2022 supported by OMRON・WACOAL" in spite of the difficult circumstances to connect this event to the future. Runners can participate anytime, anywhere during the period using a smartphone app.
It would be our great pleasure if you can enjoy your online marathon in your place just like you are running in Kyoto. Let's get together online with one heart, looking forward to running together in near future in Kyoto
We are hoping someday to welcome you in Kyoto and support you running up your 42.195km race here after COVID-19 pandemics.
Click here to apply the online marathon
Entry period: From 12:00 on November 18th, 2021 to 23:59 on January 13th, 2022 (Japan time)
Click here for how to participate
In addition, the Kyoto Marathon is facing difficulties due to COVID-19 and financial hardships, therefore we accept donations from people in Japan and overseas in order to allocate funds for the continuation and development of attractive event filled with hospitality unique to Kyoto. We would like to ask for the warm support of many people who love Kyoto.
Click here to donate to Kyoto City
Kyoto Marathon Executive Committee
Contact information
Online Kyoto Marathon Entry Desk