Cautions upon viewing the Gozan Okuribi bonfires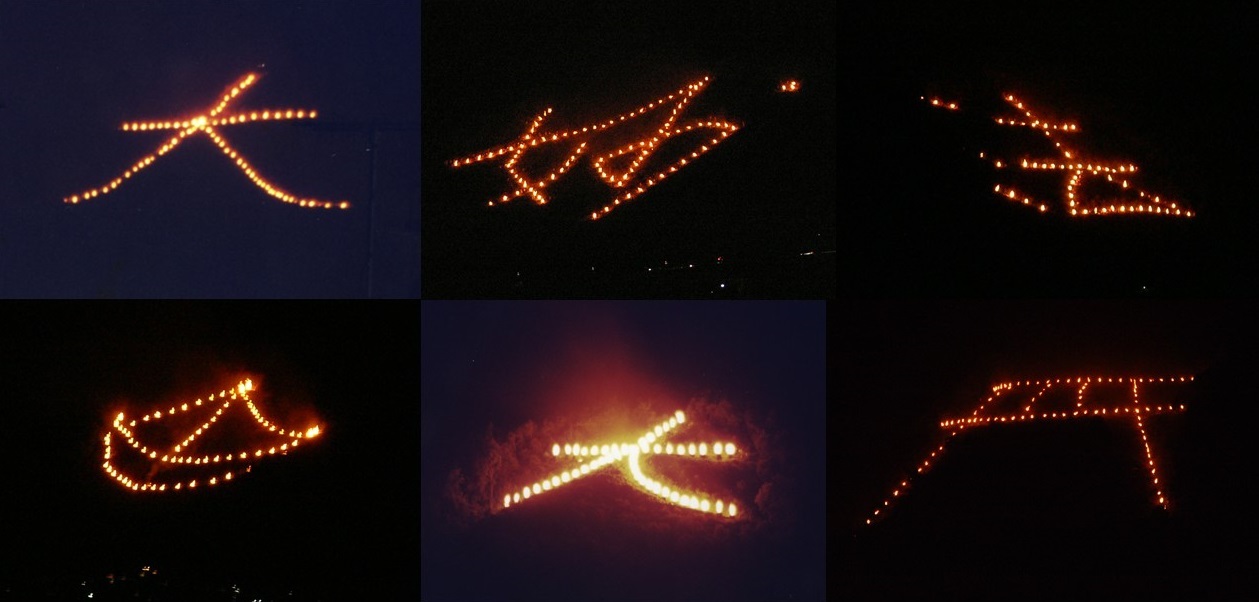 Cautions upon viewing the Gozan Okuribi bonfires
We ask all visitors to the Gozan Okuribi bonfires to kindly take note of the following:

1.COVID-19 countermeasures
Please cooperate with countermeasures against COVID-19 by avoiding crowded places and refraining from talking as much as possible.

2.Hiking on the day of the Okuribi bonfires
Entering the hills where the Okuribi are held on August 16 is prohibited for your safety and for the prevention of potential interruption of the bonfire procedures. Furthermore, the trails do not have lights.
3.Viewing the Okuribi bonfires from riverbanks
Entering the riverbanks may be banned during times of high water levels. Please follow instructions from the security staff on site.
Also, regardless of the water level, you are advised to not enter the riverbanks at night, because the riverbanks are often dark and you may be at risk of accidents such as falling.

※TV broadcasting and live streaming on the internet
Broadcasting companies including the Japan Broadcasting Corporation (NHK), Kyoto Broadcasting System (KBS) and Nippon BS Broadcasting (BS11) are scheduled to live broadcast the Gozan Okuribi as follows:
Date of broadcasting/streaming: Tuesday, August 16, 2022
TV program
NHK BS Premium 19:00 – 21:00
KBS 19:03 – 20:55
BS11  19:03 – 20:53
*KBS and BS11 will co-produce and broadcast the same program.

Live streaming on the internet
KBS KYOTO Official web site Gozan Okuribi Special(YouTube Live Streaming page)
https://www.kbs-kyoto.co.jp/okuribi/
BS11+
https://vod.bs11.jp/

◎For more information about the Gozan Okuribi bonfires, refer to the following link:
https://kyoto.travel/en/season_festivals/gozan_okuribi.html